Friday, July 25, 2014 at 4:23 PM
Thursday, July 24, 2014 at 3:33 PM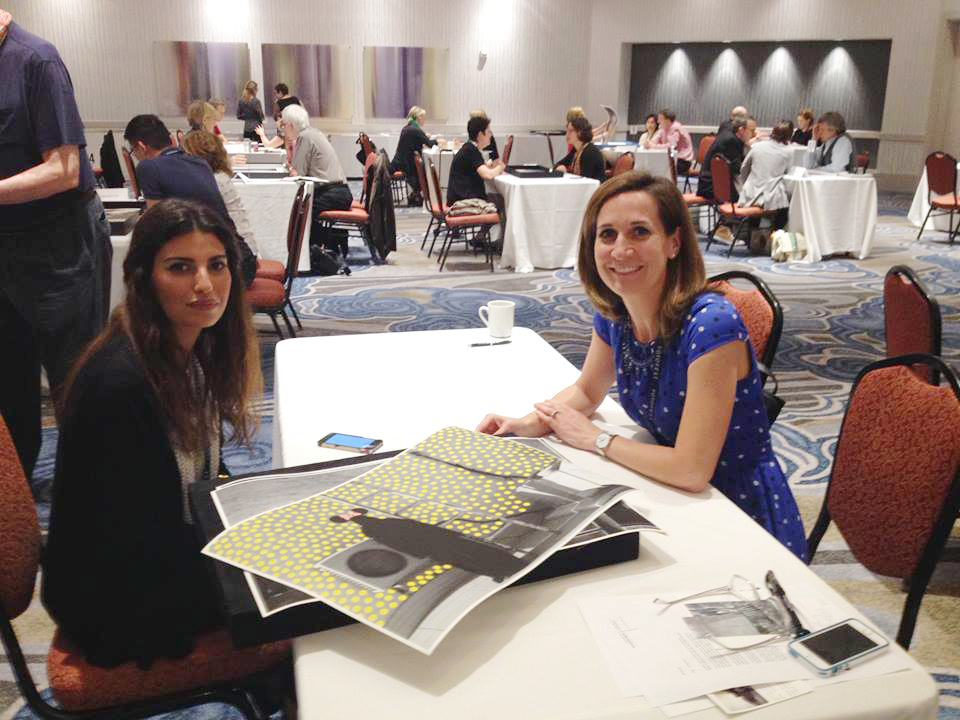 Reviewing Huda Beydoun's portfolio
We have been reviewing portfolios at the Fotofest Biennial too long to remember but our experiences are always memorable and distinct. Once again, this year we left inspired by the ever-expanding exploration of the photographic media. Among the 6 of us reviewing, we walked away especially impressed by the works of: Huda Beydoun, Zelda Zinn, Marcus Lyon, Sandi Haber Fifield, and Jun Itoi.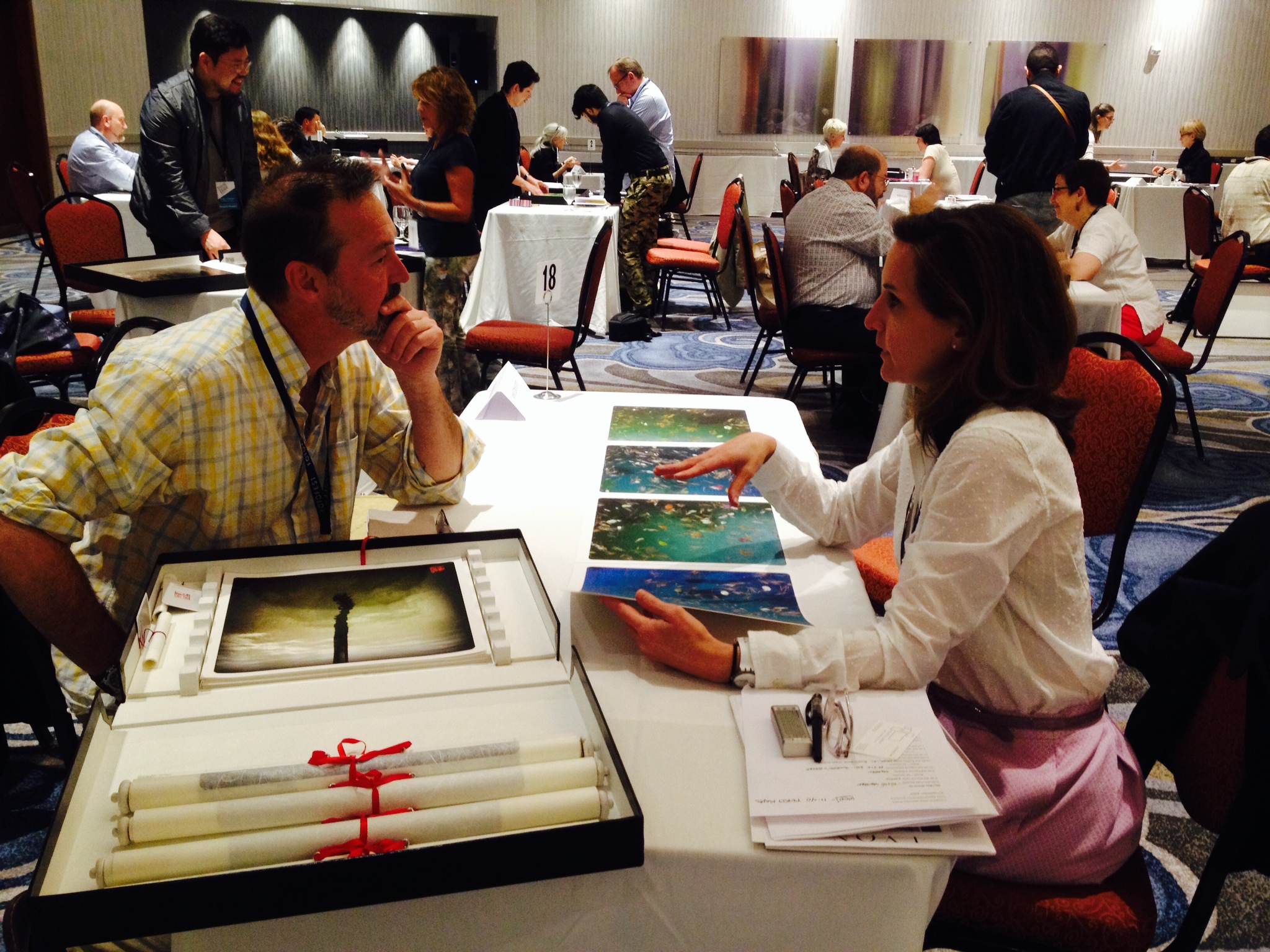 Reviewing Bryce Lankard's portfolio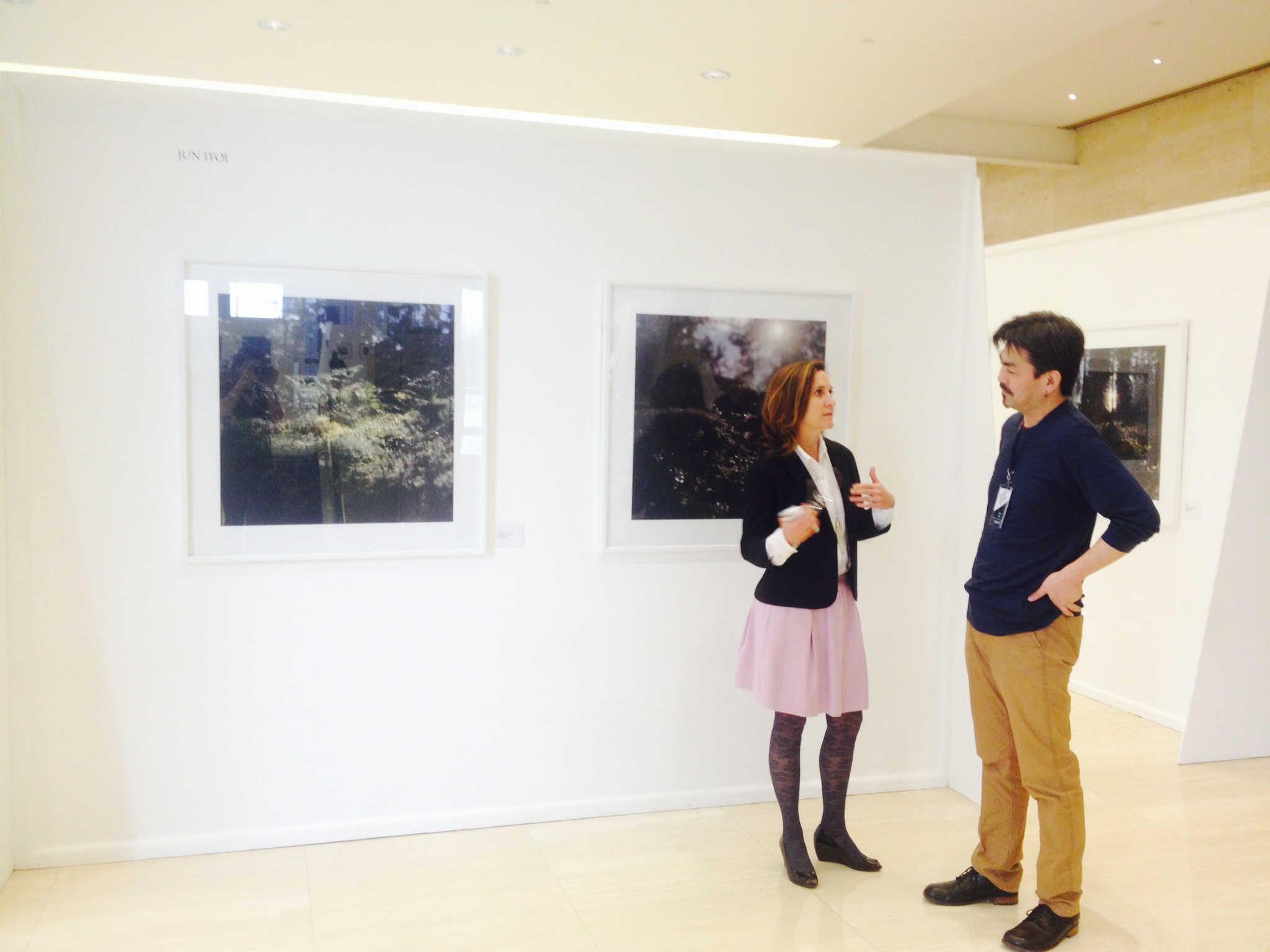 Julie and Jun Itoi discussing his honorary exhibition at FotoFest, Discoveries of the Meeting Place
Thursday, July 24, 2014 at 3:20 PM
We are excited to share news about our art endeavors, happenings within our community AND what we find interesting in the art market…so, let's talk art!