Monday, November 28, 2016 at 3:49 PM
Trammell Crow's Energy Center 5
Kinzelman Art is proud to announce the completion of two site-specific commissions created for Trammell Crow's Energy Center 5 building lobby located in the Houston Energy Corridor. In May 2016 we installed these unique works of art by artists, Val Britton and Ara Peterson enhancing the elegance of the interiors and infusing energy into the lobby.
"Many of my colleagues are not familiar with the dynamics and environments of the art world, therefore it can certainly be intimidating to approach, but working with Julie and her team, we found that the process was very inviting and approachable. The two artists that were selected were highly vetted, and we all feel we selected two representative pieces that are spot on for the opportunity." - Cody Armbrister, Senior Managing Director, CBRE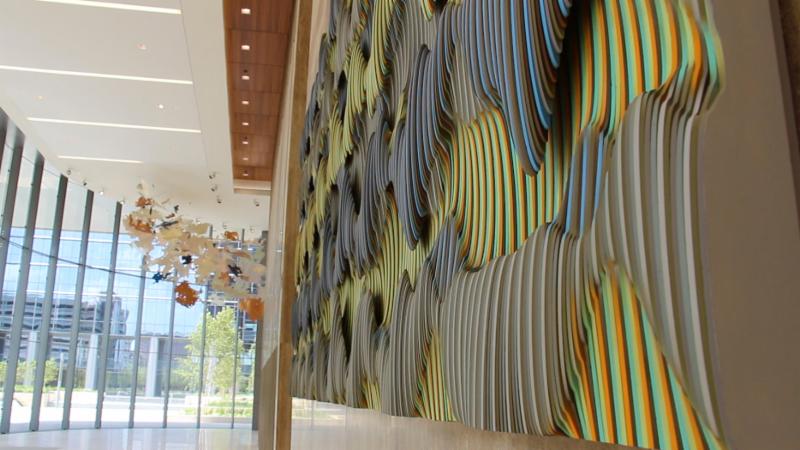 Ara Peterson, "Travertine Wavepack" and Val Britton, "Continental Collision"
Vitol
With more than 40 offices worldwide, international energy trading company, Vitol, has one of its largest operations in the Upper Kirby neighborhood of Houston, Texas. Kinzelman Art organized the relocation and exhibition of Vitol's art collection, (as managed by Kinzelman Art since 2010), to Vitol's new award winning offices designed by interior architecture firm, PDR Corporation. Successfully working in tandem with one another, the modern art collection and the sophisticated interior architecture expands one's experience of the typical corporate environment by creating a progressive, museum-like work place environment.
"We have an appreciation and understanding of the unique role that art can have in the workplace. Over the years, Julie and her team have been instrumental in the selection of new pieces to add to our collection. Our new work space was designed to intentionally highlight certain works, so proper selection and placement was critical. Kinzelman Art made that process very simple and the end result is better than what we had initially envisioned." -Scott Adams, HR and Administration, Vitol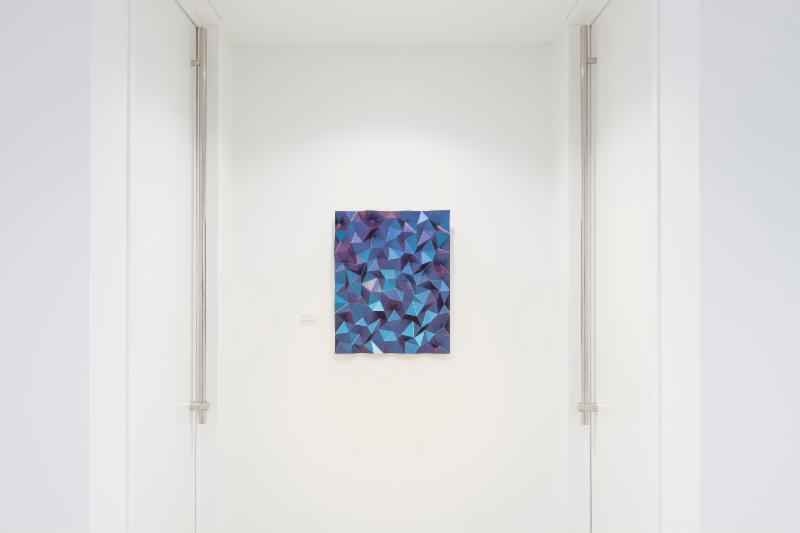 Christian Eckart, "Hexagonal Perturbation​"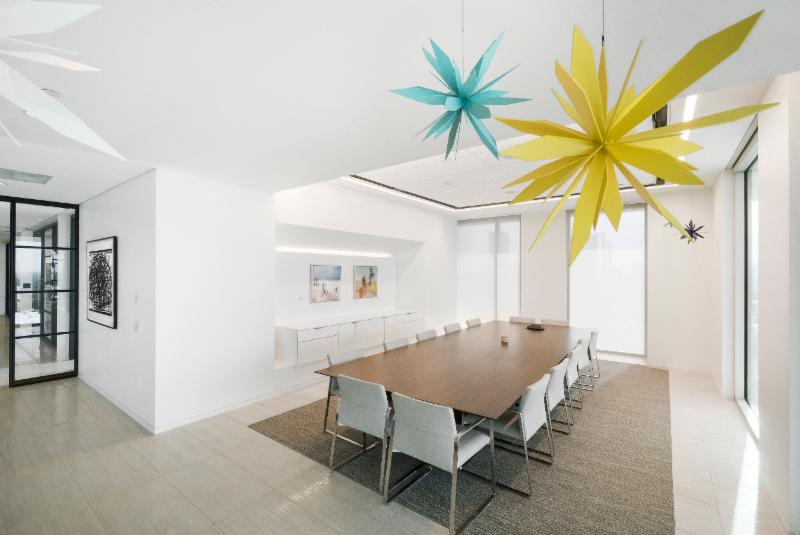 Terry Winters, "Picture Cell", Rusty Scruby, "Family" and "Blue Bucket", and Hana Hillerova, "Houston Can You Hear Me?"