Friday, February 3, 2017 at 9:21 AM
Portland based artist Elizabeth Atterbury talks art, inspiration, and the transition of being a new mother with KAC in our latest Interview Interview.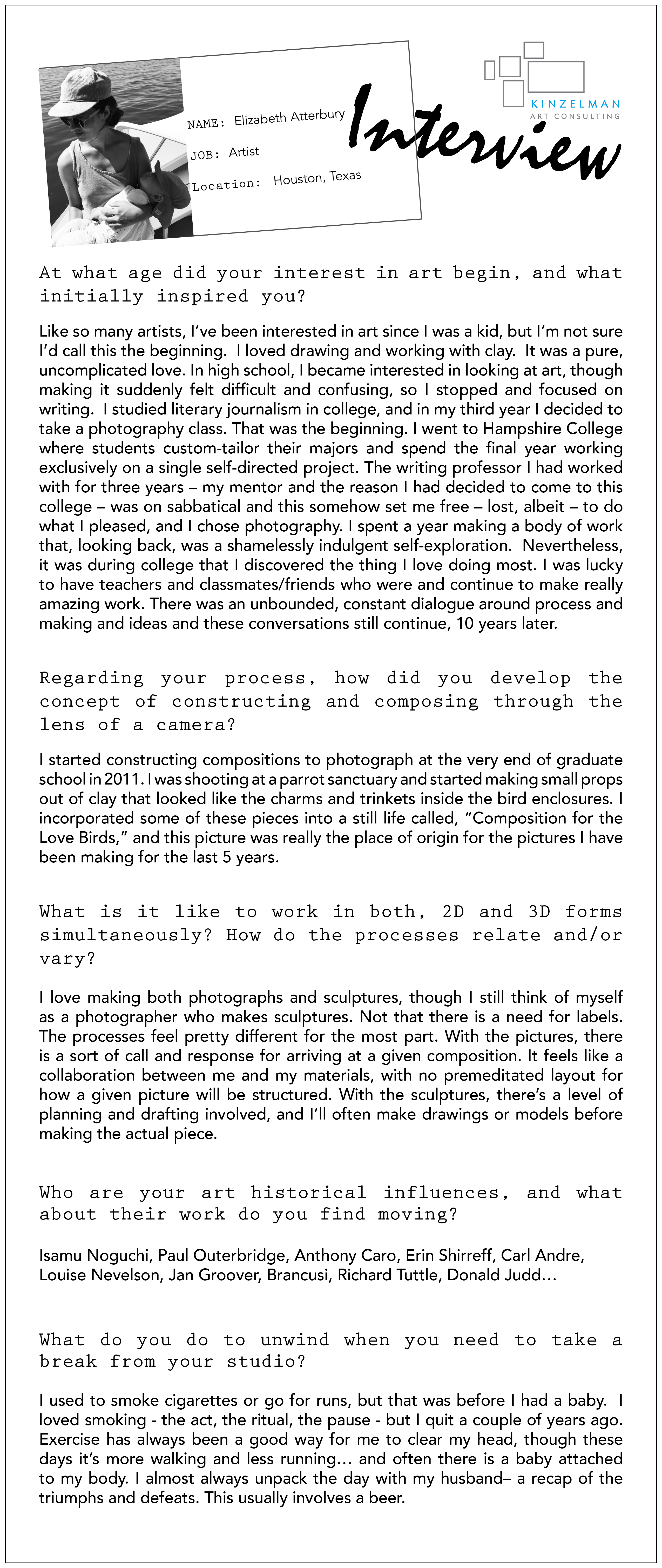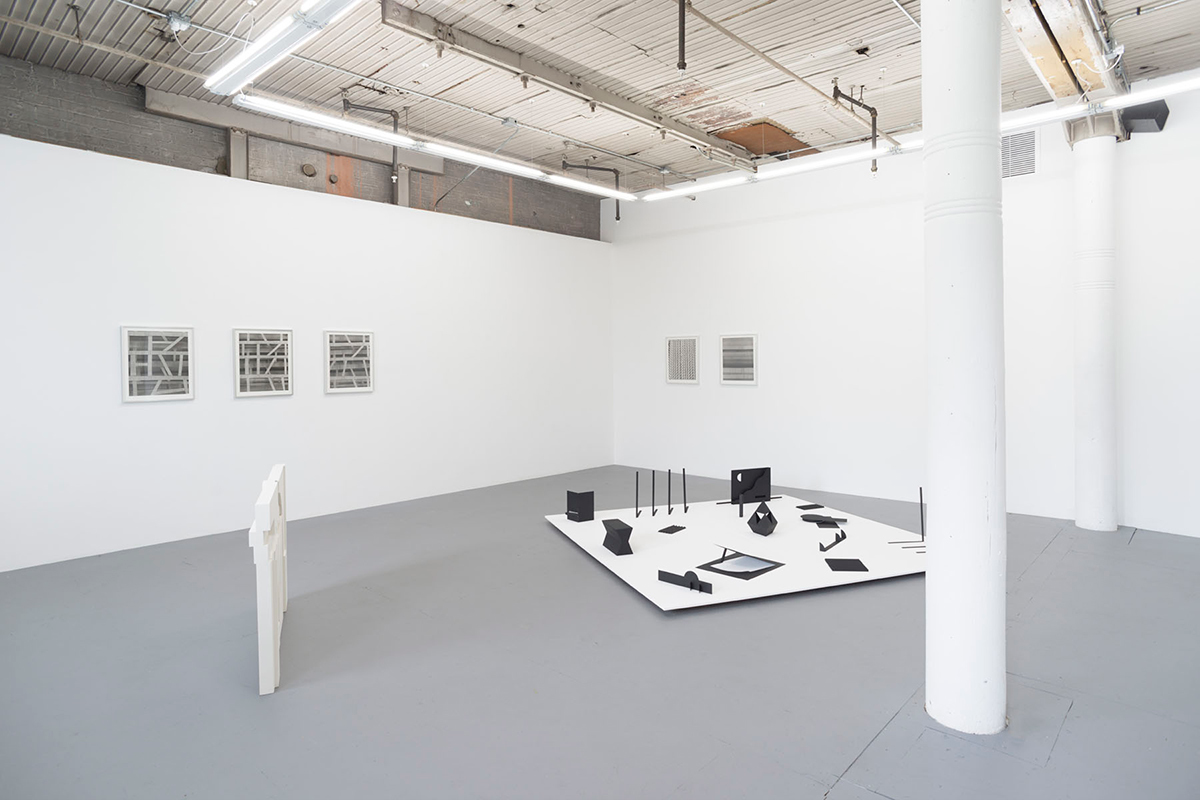 Elizabeth Atterbury, "Happy Sunny Jade" 2016, installation view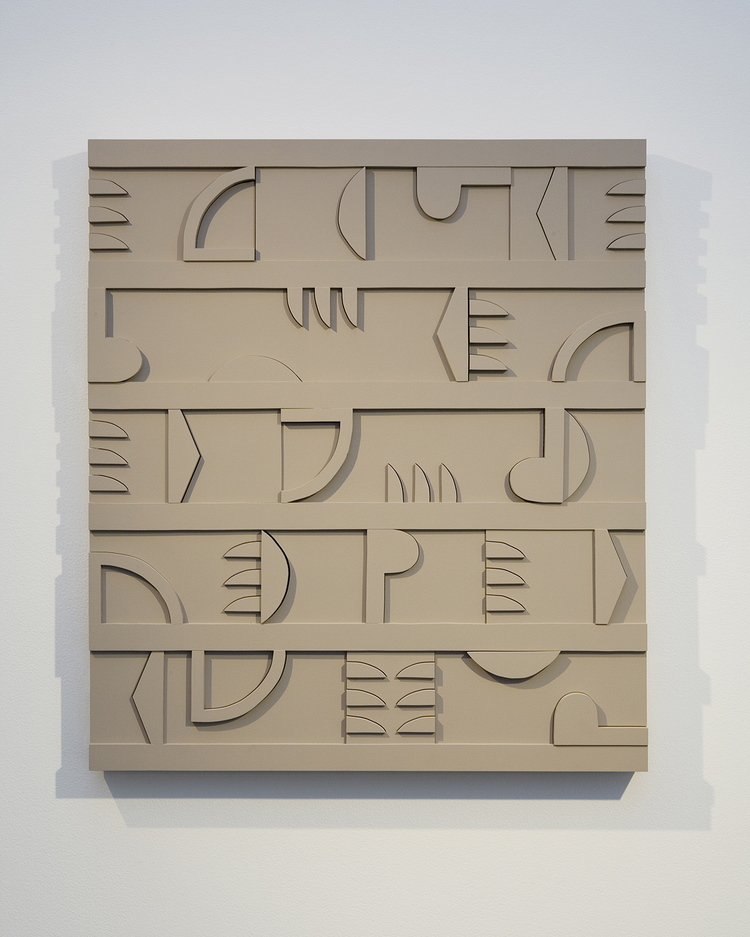 Elizabeth Atterbury, "Relief (Studio Taupe)," 2015, MDF, paint
Friday, January 13, 2017 at 10:59 AM
Myke Venable's work investigates the infinite potential and purity in shape indicating a visual representation of his own paired-down universe. From detailed sketches in an open notebook on the worktable to mathematical drawings tacked to the wall, Venable's studio is a perfect diagram of his working and theoretical process. During our visit, KAC viewed Venable's newest body of work and saw how his paintings have evolved into what they are today.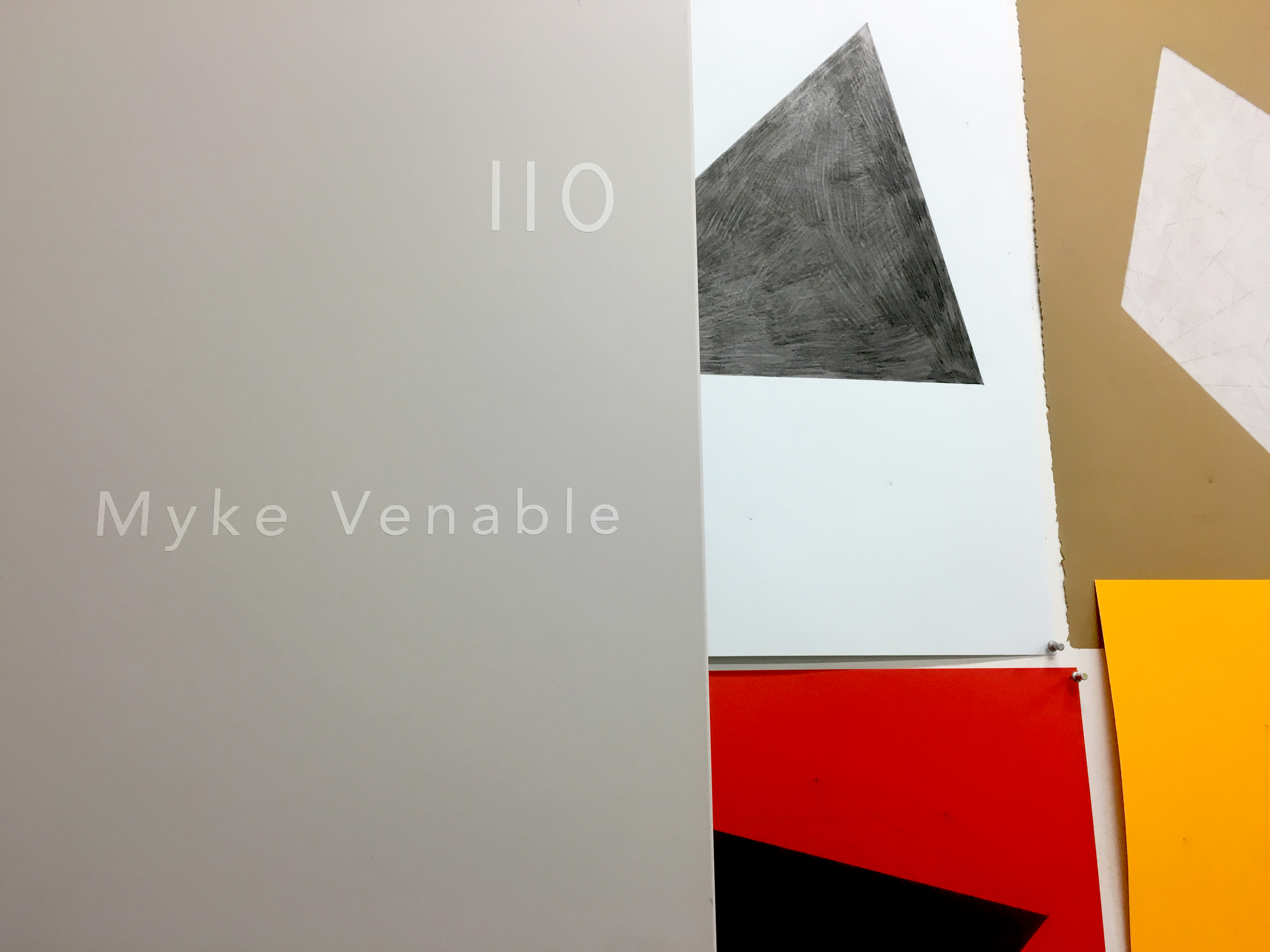 Door to Myke Venable's studio space
While teaching at The Art League in Houston, Venable rediscovered his love of drawing. He has since dedicated one of the largest walls in his small studio to colorful geometric explorations, mapping out on paper his ongoing study of the complex relationship between shape and color. While he views his drawings as independent works, they also serve as inspiration for shaping his large canvas and panel paintings.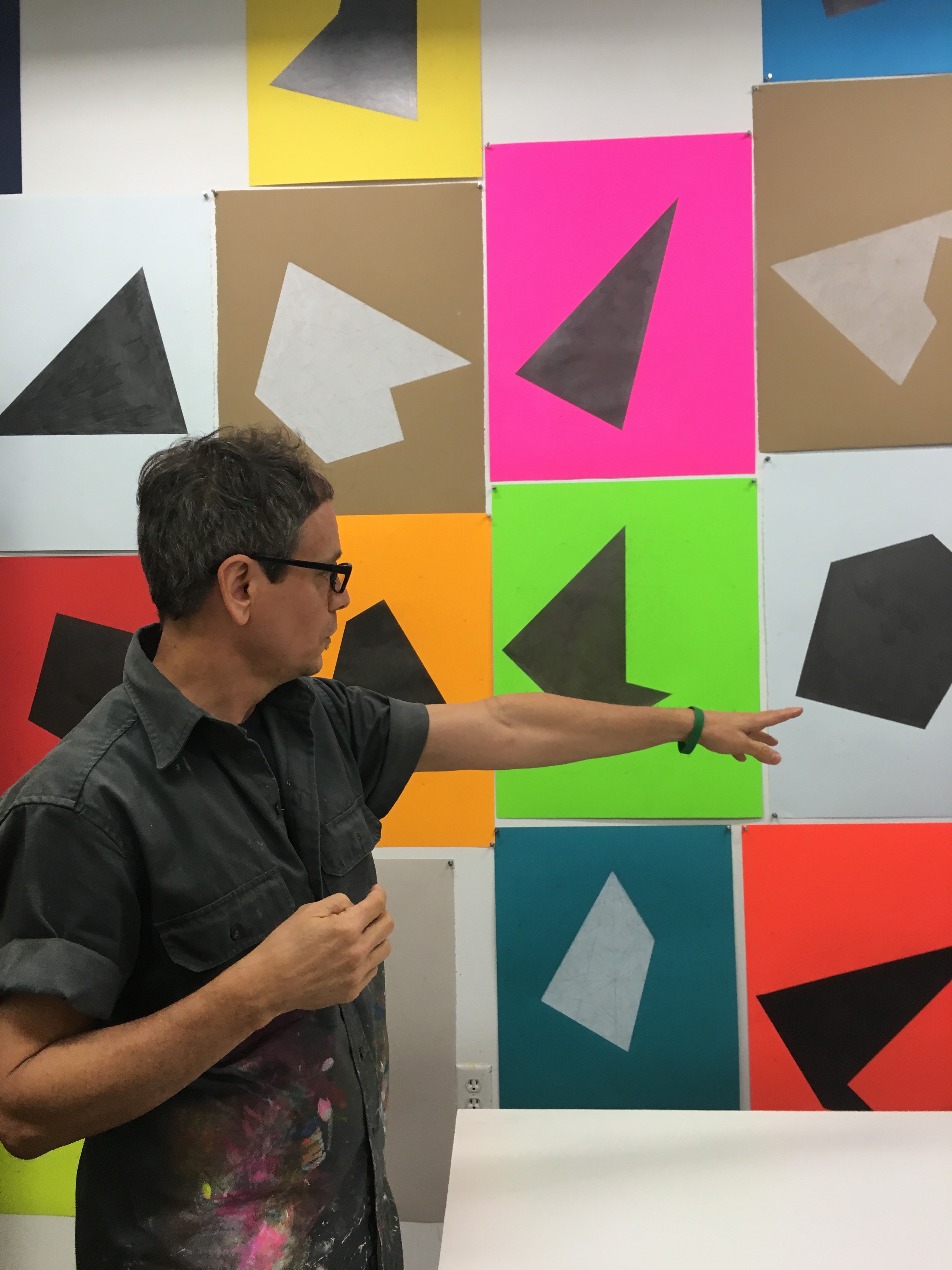 Venable with his geometric studies on paper
The drawings come to life on wood panels covered with pristine layers of acrylic paint squeezed straight from the tube. Mixing colors, he explains, would complicate his process of instinctually matching color and shape. Venable then focuses on creating thought provoking relationships through the particular arrangement of each element on the wall.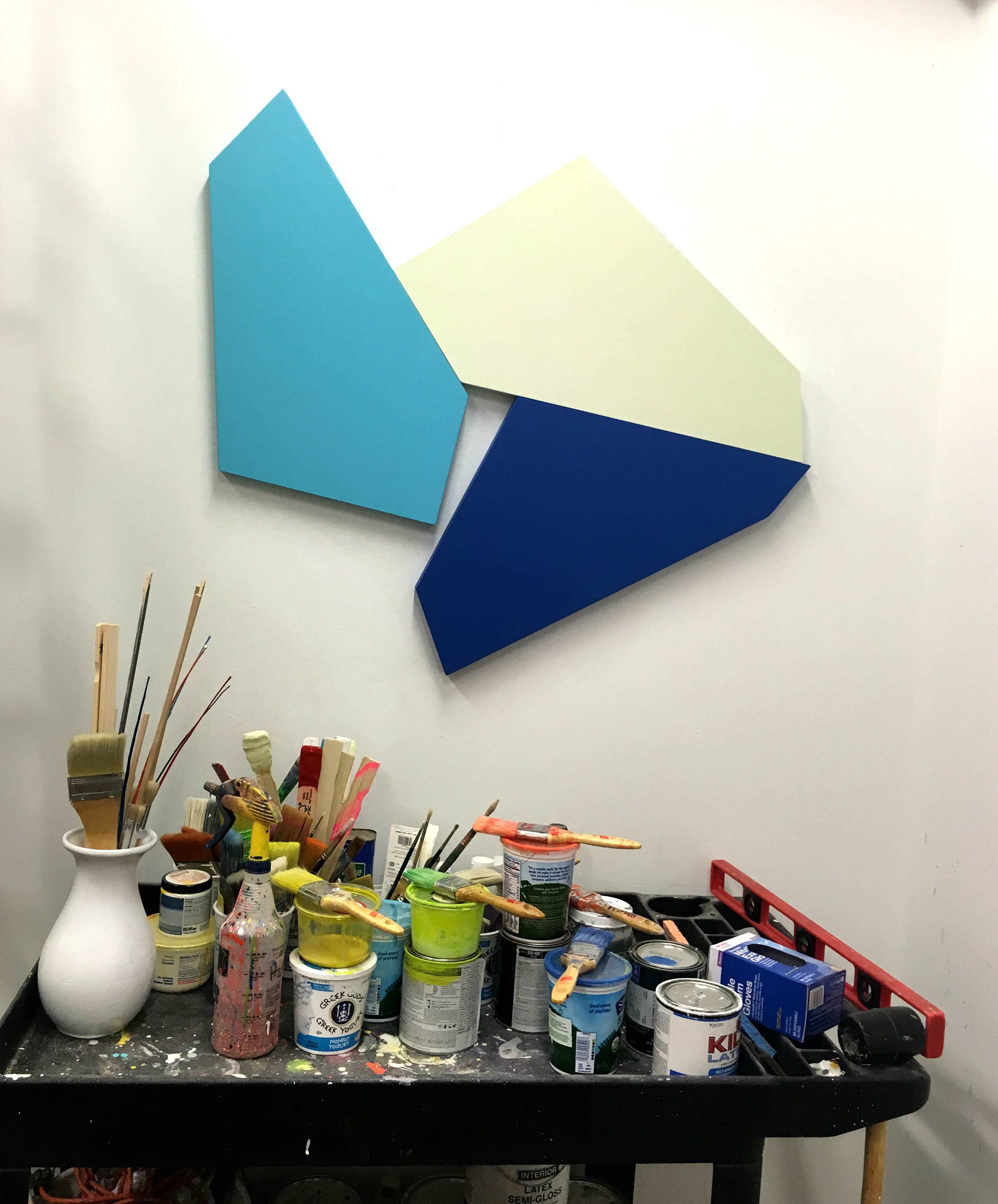 Cluster of Venable's paintings in his studio
Venable's newest paintings cleverly juxtapose not quite symmetrical shapes with slightly irregular placements and parings. Tension builds within the negative space between the paintings as they barely touch, leaving the viewer to question whether the forms are merging together, floating apart or statically coexisting. Every combination creates a new dynamic that alters the energy of the cluster itself, therefore impacting the space in which it resides.
Looking ahead, Myke seeks to push boundaries of depth, scale and color. Myke Venable is represented in Houston by Gallery Sonja Roesch where his next exhibition opens on January 21, 2017.
Friday, December 4, 2015 at 12 PM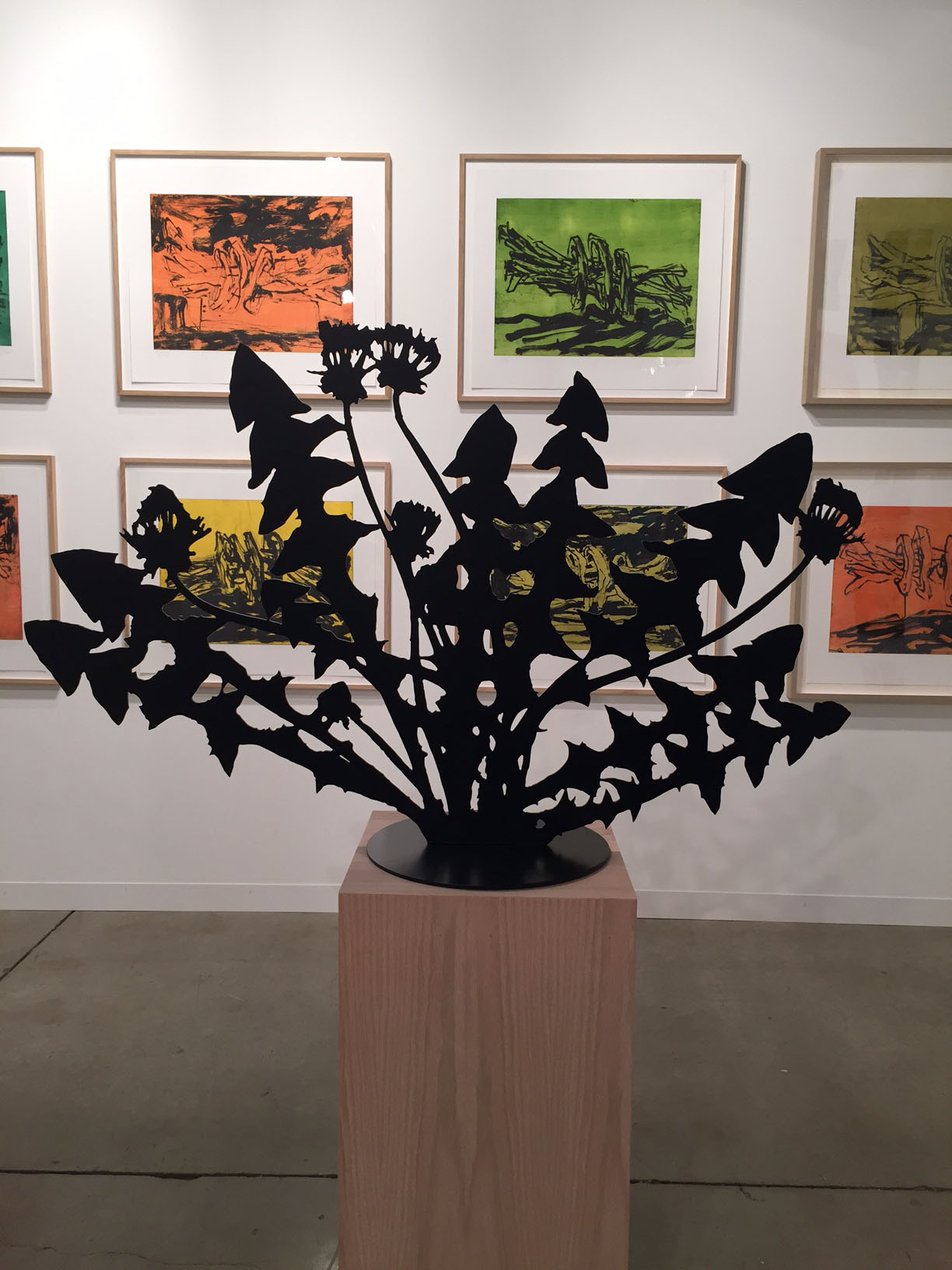 A clever installation of works by Paul Morrison at Galerie Sabine Knust's booth at Art Basel. Sculpture: Dandelion, powder coated steel. Prints: Hesperidium, 2007, woodcuts, Edition of 15.
After 4 days, 8 art fairs, and nearly 700 gallery booths, we are eager to report a selection of the many impressive artworks on view in Miami this week. Reflecting back, we picked up on a recurring theme that we see as a sign of the times: many artists are creating work that evidences the ubiquitous presence of technology in society, while others are returning to handmade traditional craft media such as ceramic and textile. Here is selection of our favorite finds from Art Basel, Untitled, Pulse, NADA, and Miami Project.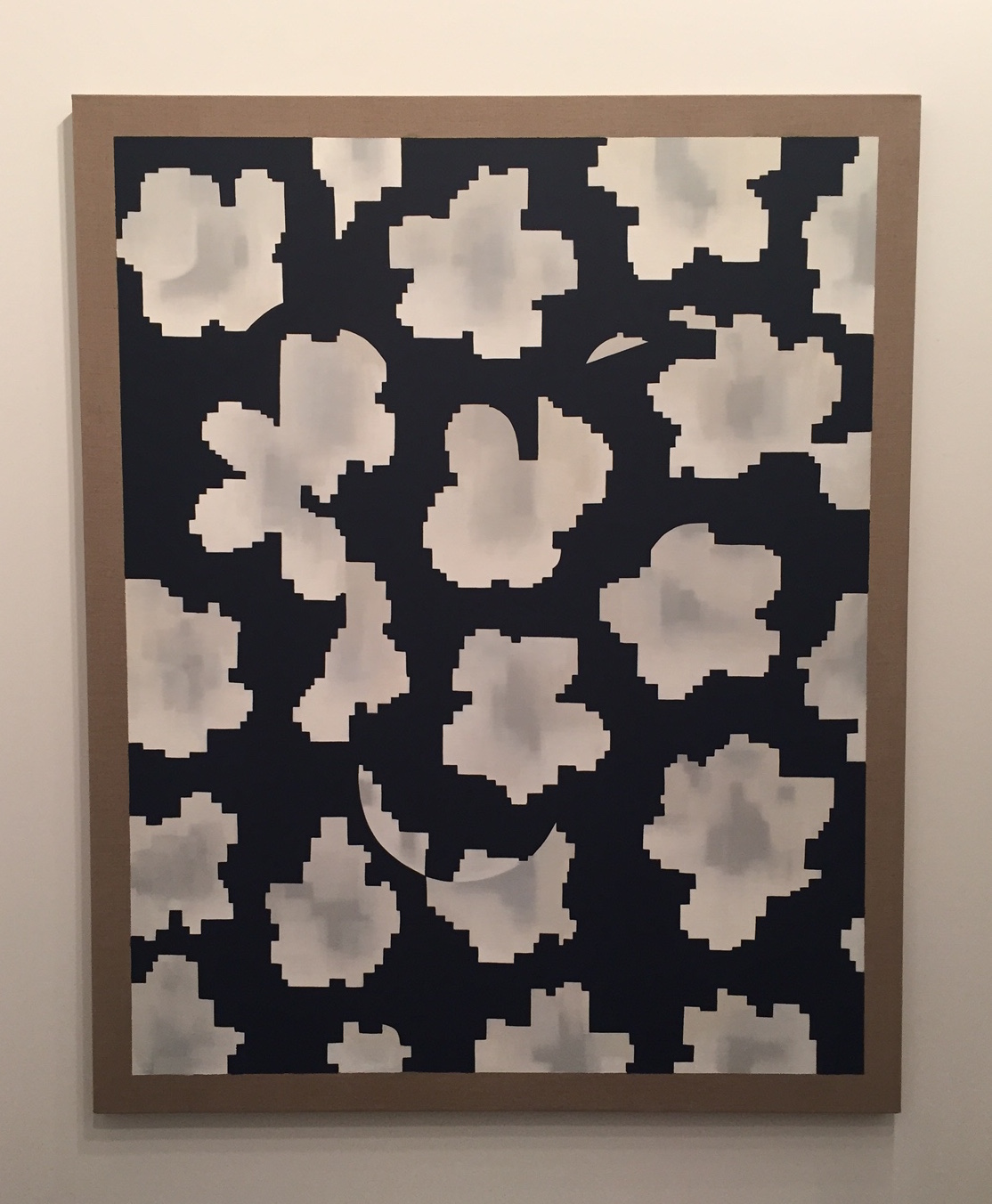 Digitally inspired work by Laeh Glenn on view in Altman Siegel's booth at NADA. Flowers, 2015, acrylic on linen.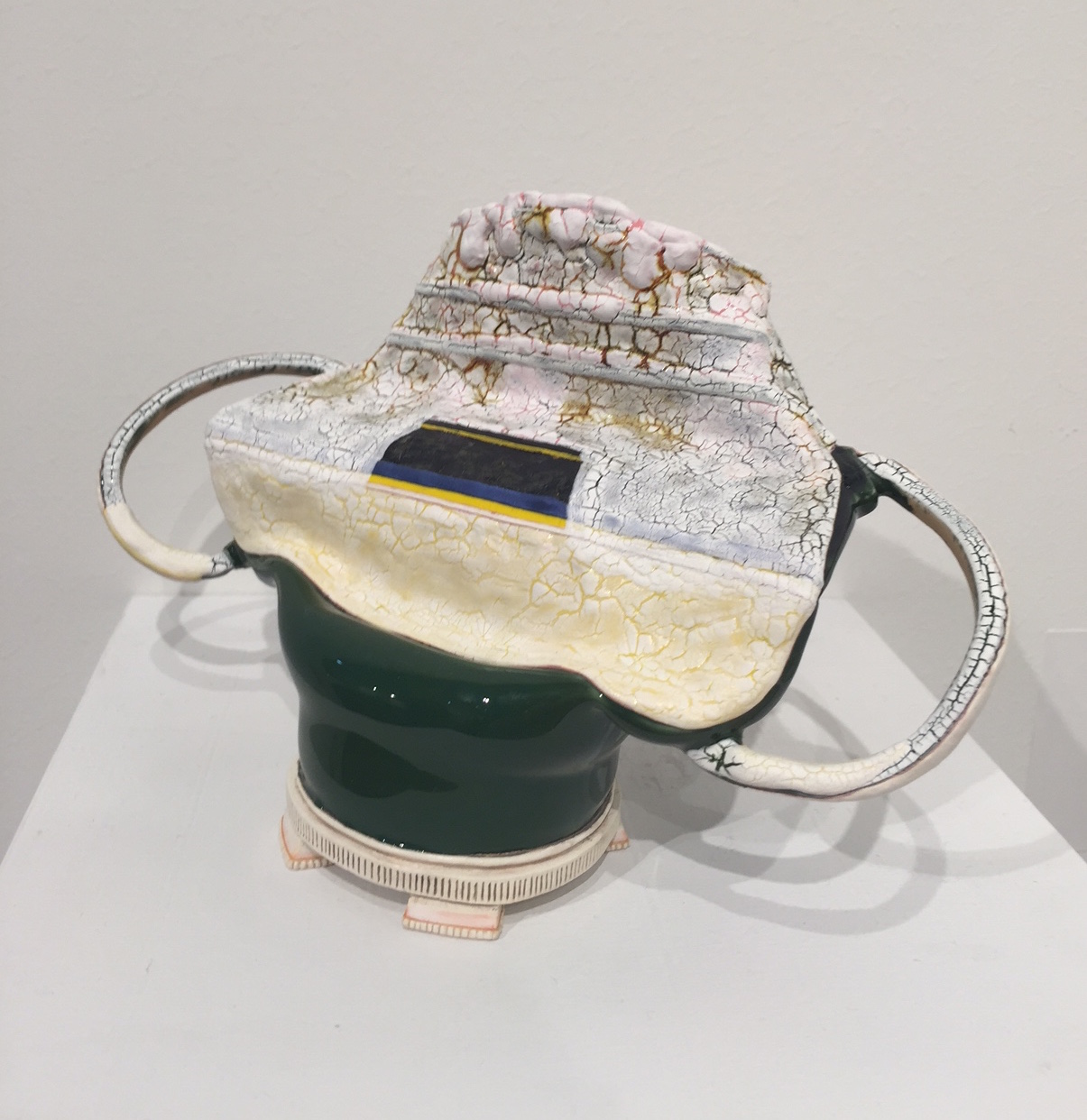 Kathy Butterly, Tangsome, 2015, clay, glaze. Exhibited at Tibor de Nagy Gallery at Pulse.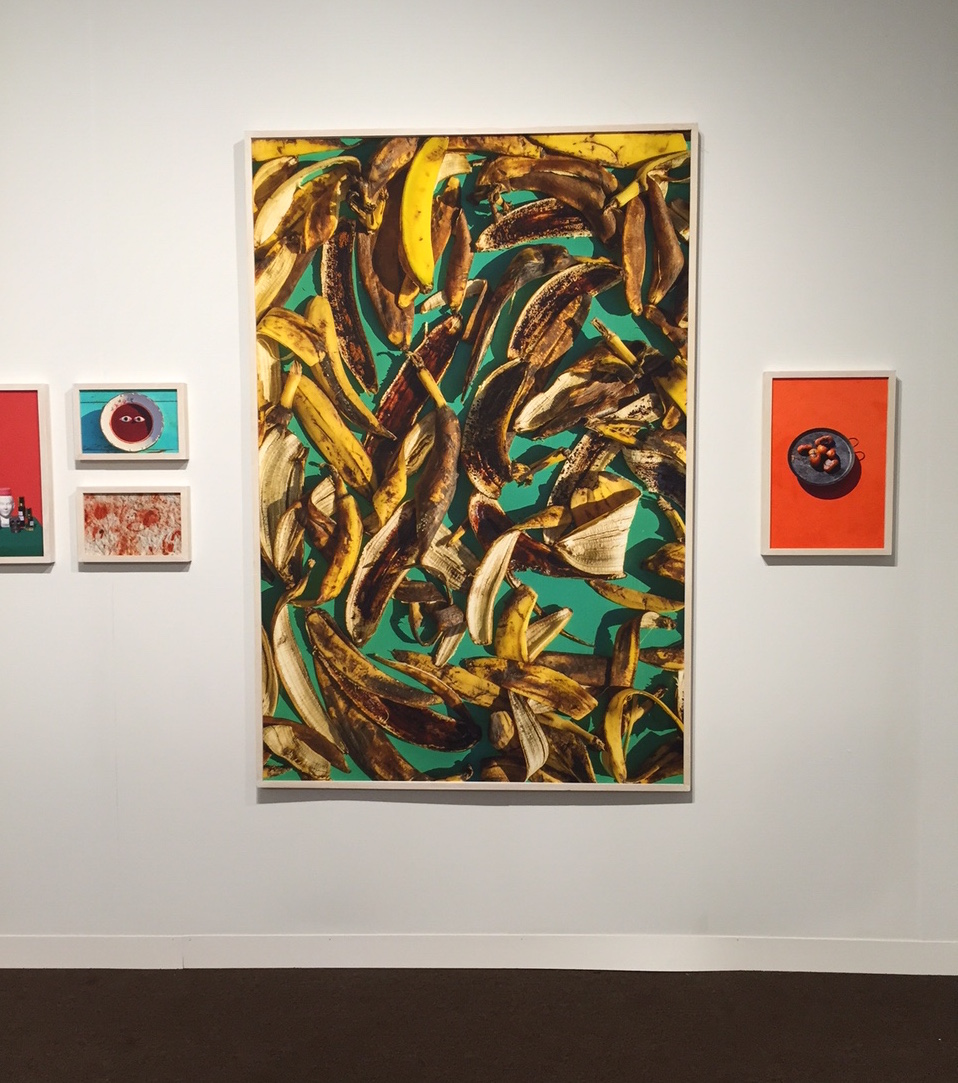 Quirky and mesmerizing photos by Joaquin Trujillo at De Soto Gallery on view at Pulse. Center: Platanos y Café (Mexico), 2015 archival pigment print.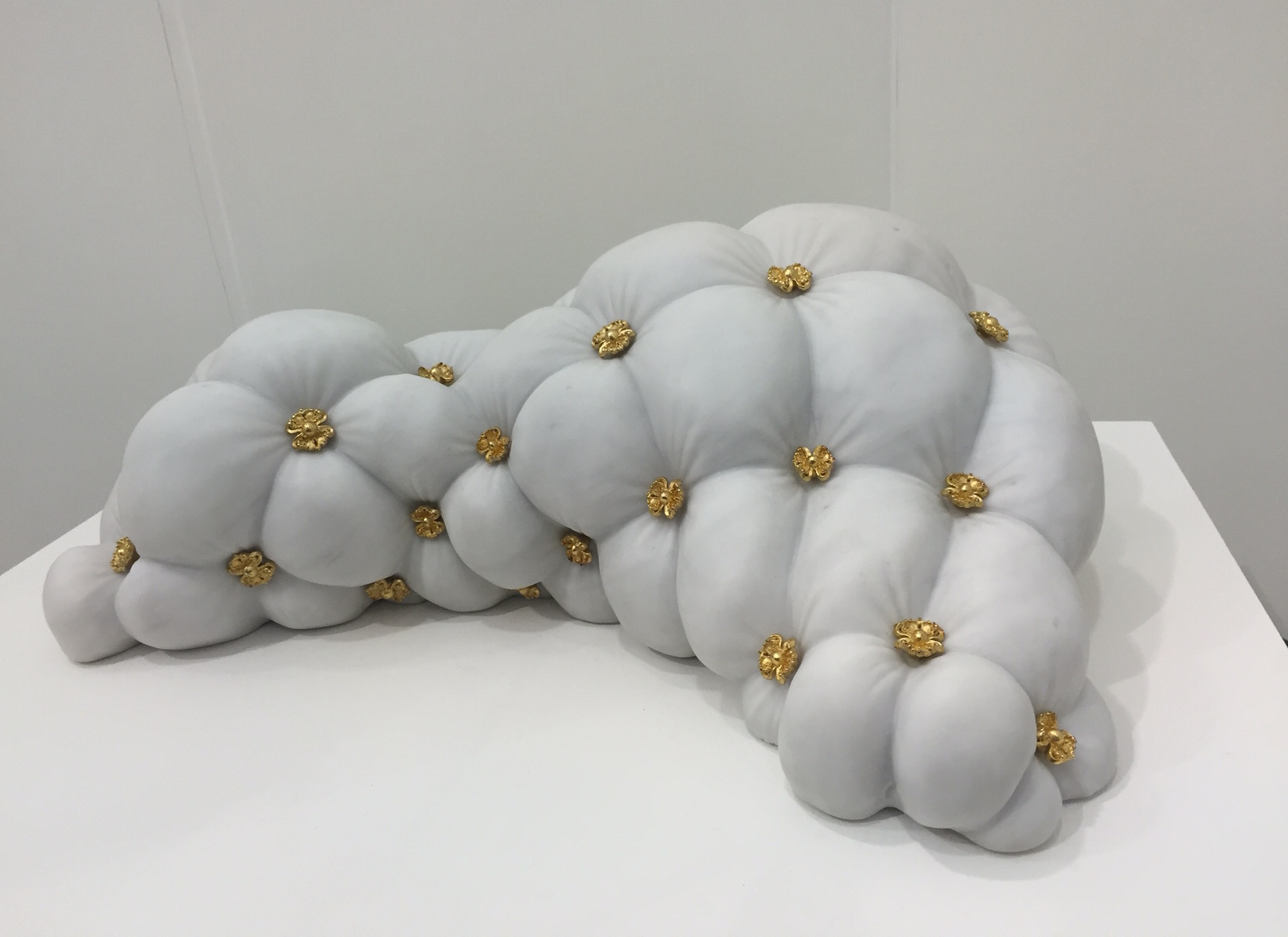 Jonathan Monaghan, Agnus Dei (After Zurbarán), 2015, Carrara marble and 3D printed steel. Bitforms Gallery at Untitled.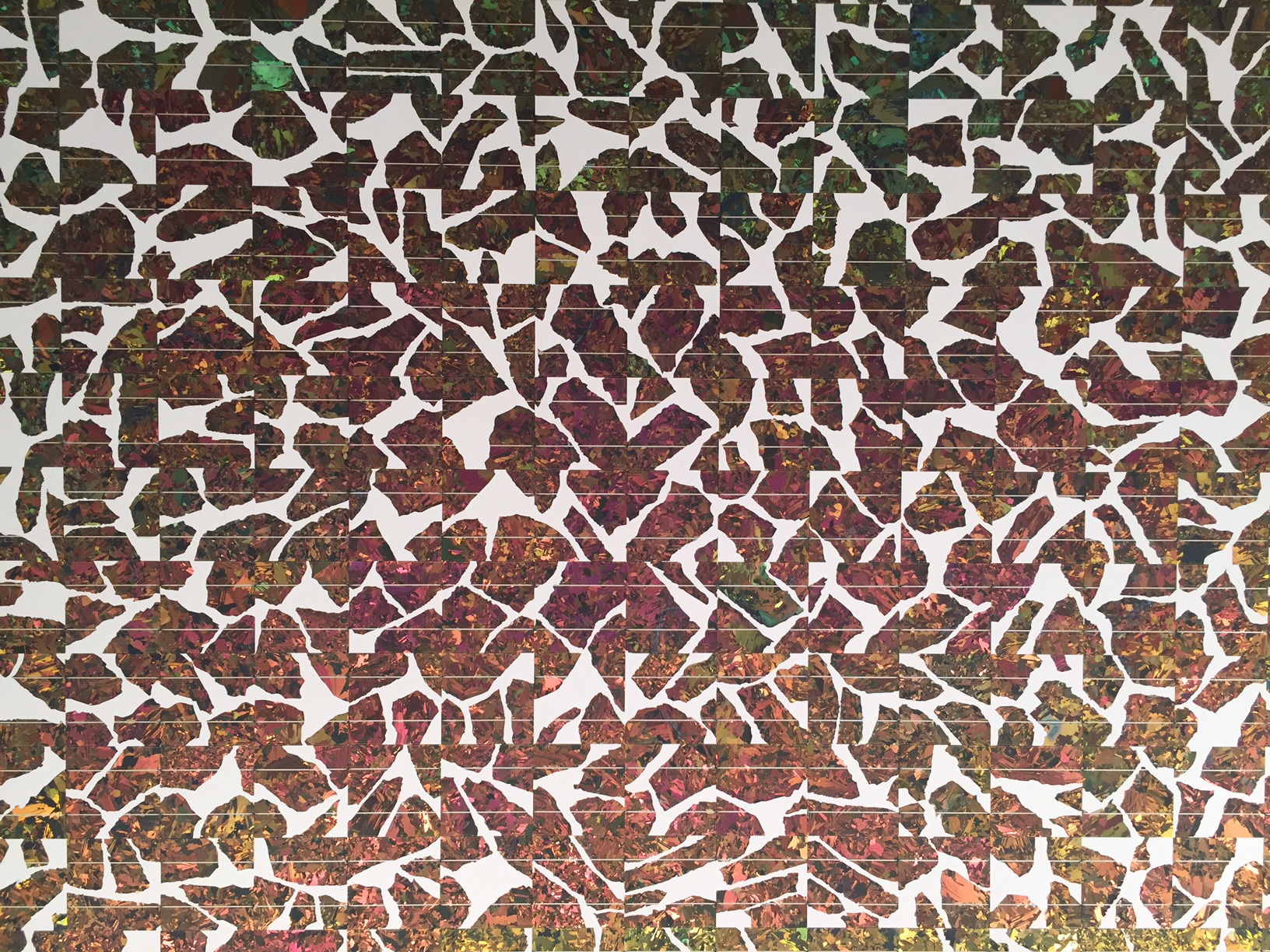 Technology inspired, mixed media work by Allora & Calzadilla in Lisson Gallery's booth at Art Basel. Solar Catastrophe, 2015, broken solar cells on canvas.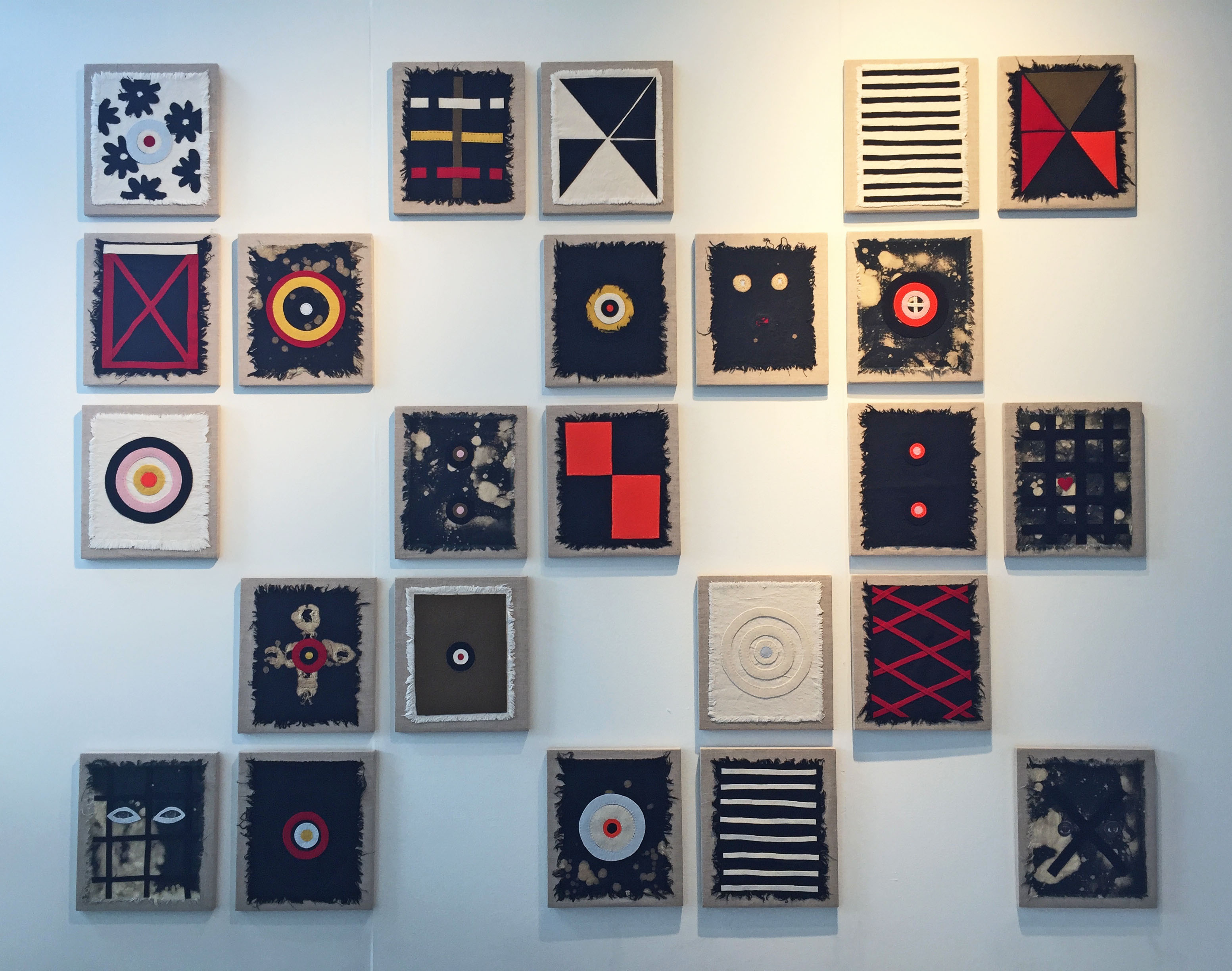 Assorted textile collages by Diana Guerrero-Maciá at Traywick on view at Miami Project. Siblings of the Sun, 2015, wool, cotton, thread on Belgian linen.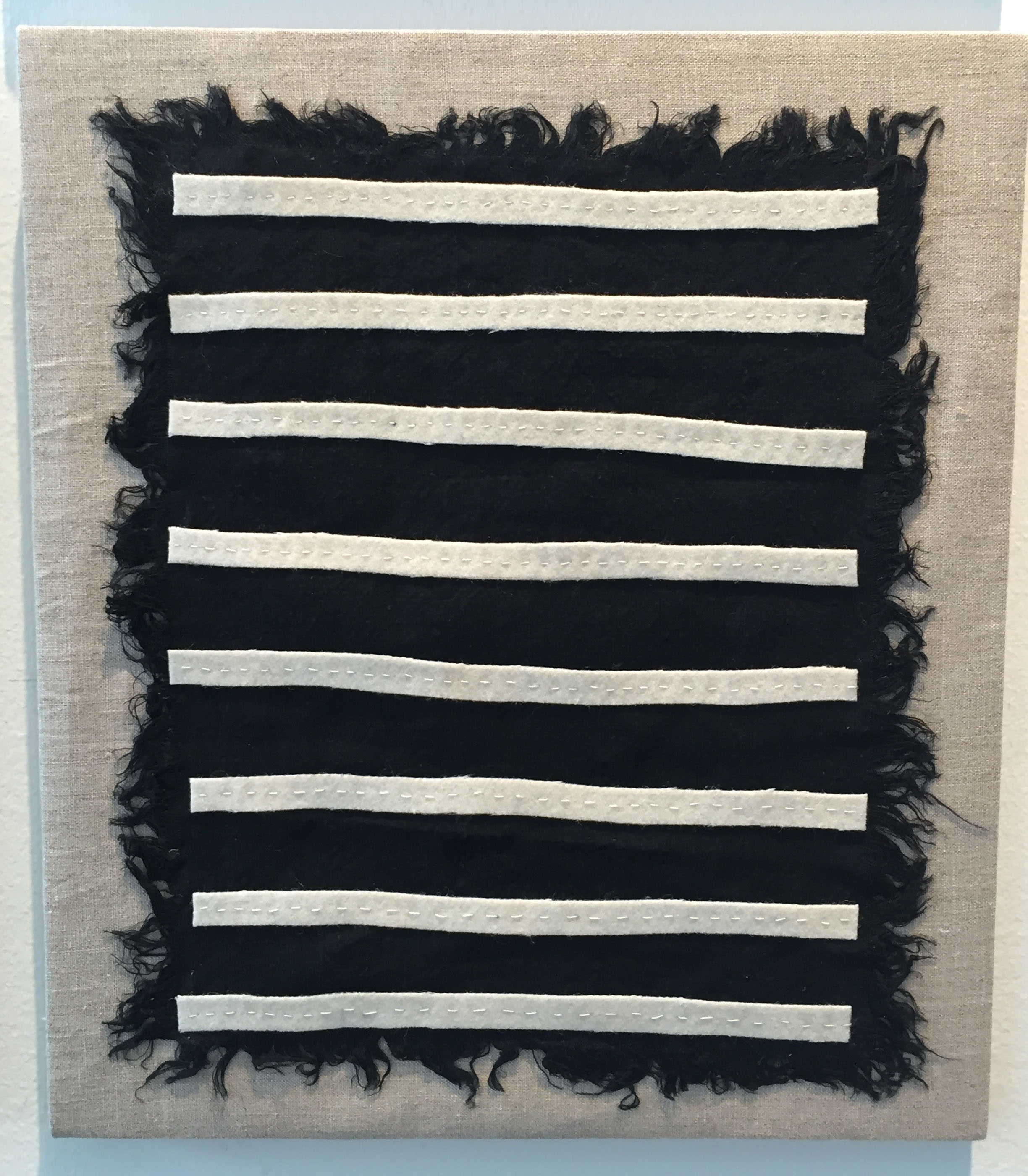 Detail: Diana Guerrero-Maciá, Siblings of the Sun, 2015, wool, cotton, thread on Belgian linen.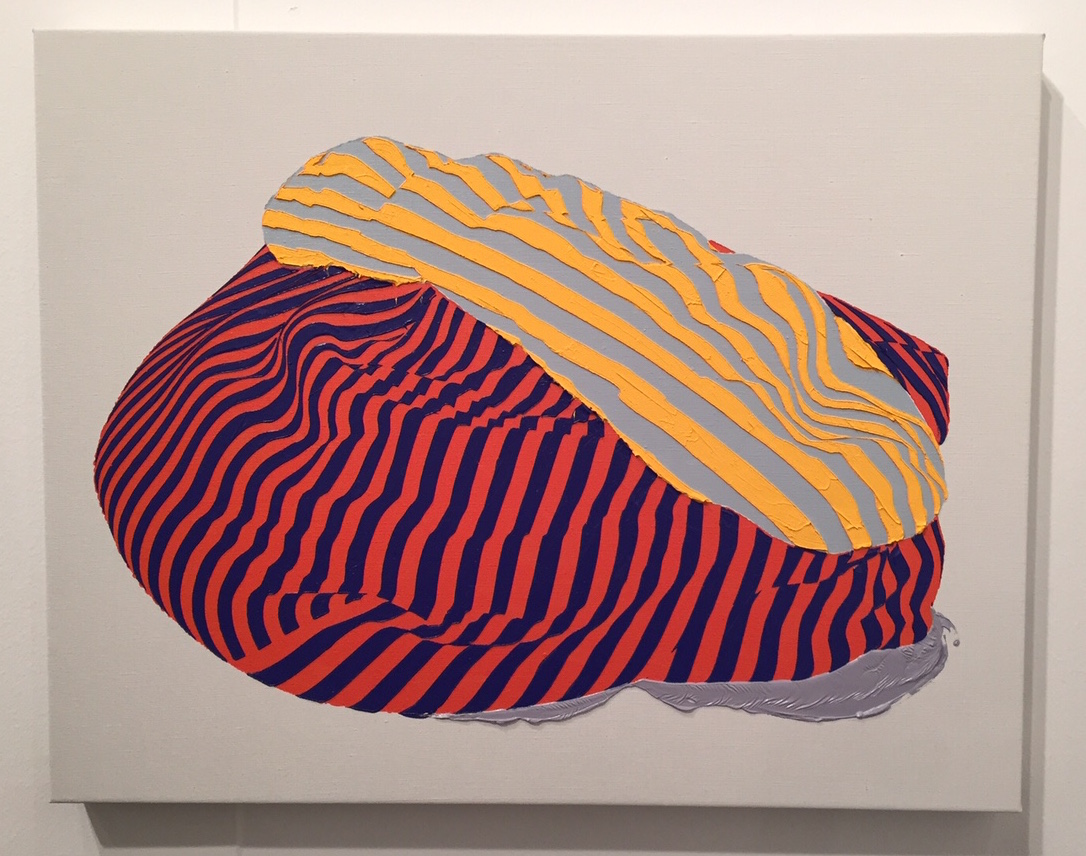 Alex Dodge uses computer generated patterns to create his paintings. Belfast, 2015, oil on canvas. On view at Klaus von Nichtssagend Gallery at NADA.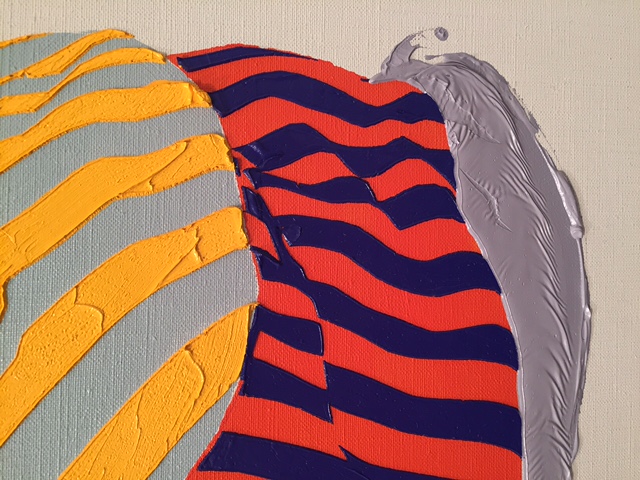 Detail: Alex Dodge, Belfast, 2015, oil on canvas.
Monday, April 13, 2015 at 3:58 PM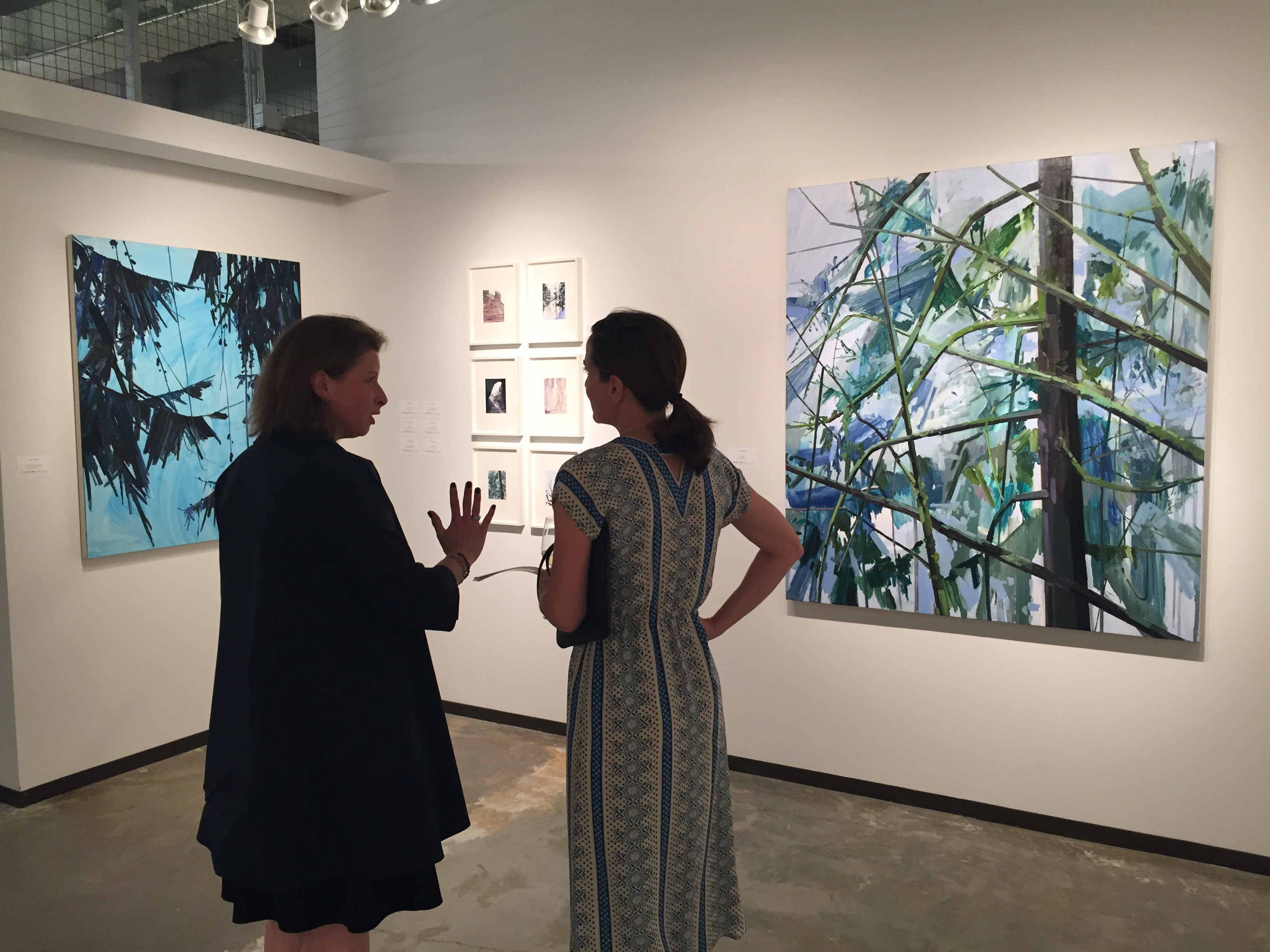 Julie speaking with Heidi of DC Moore Gallery about Claire Sherman's beautiful landscape paintings
This year, the Dallas Art Fair played host to nearly 100 galleries. We enjoyed exploring and admiring the breadth of top-notch art exhibited. After seeing it all, here is a shortlist of our most coveted works. Reach out to us if you are interested in more information about these or other artists we found.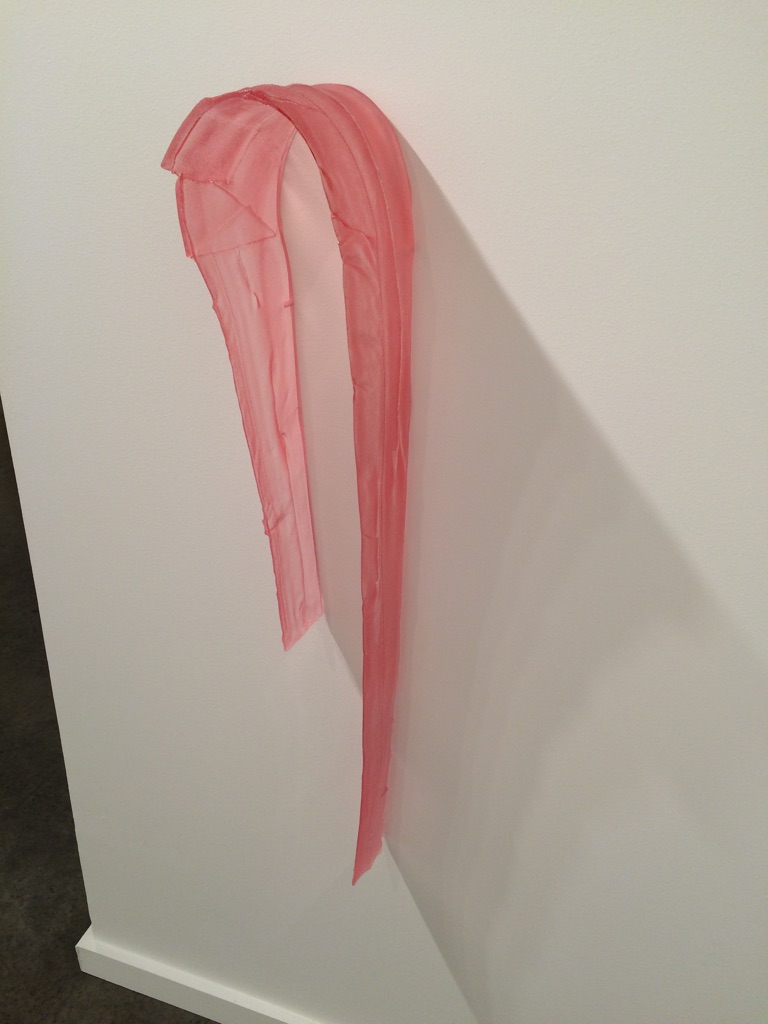 Alice Channer's gestural resin sculpture at Lisa Cooley Gallery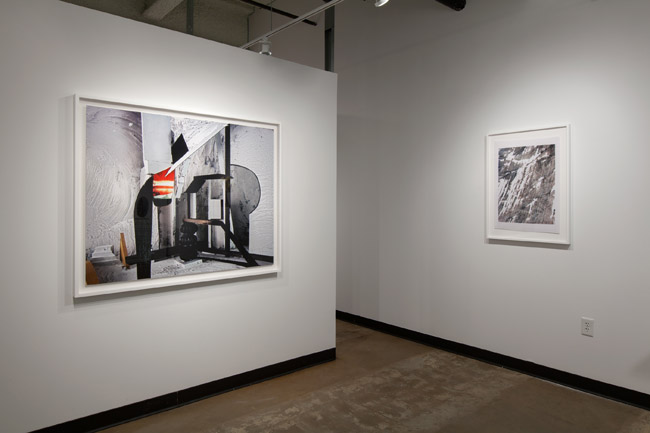 Yamini Nayar's and Chloe Sells' captivating photographs at Gallery Wendi Norris. Photo courtesy of Gallery Wendi Norris.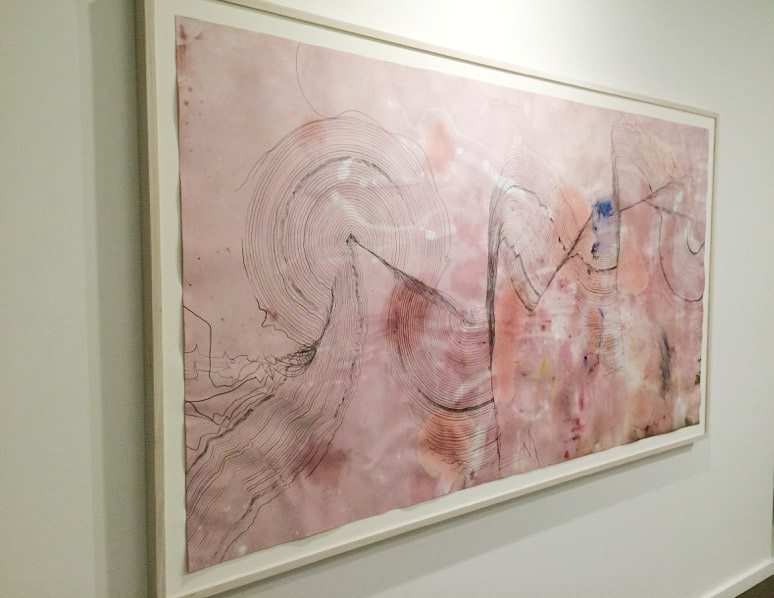 Jay Heikes, Music for Minor Planets (Ekberg), 2015 at Federica Schiavo Gallery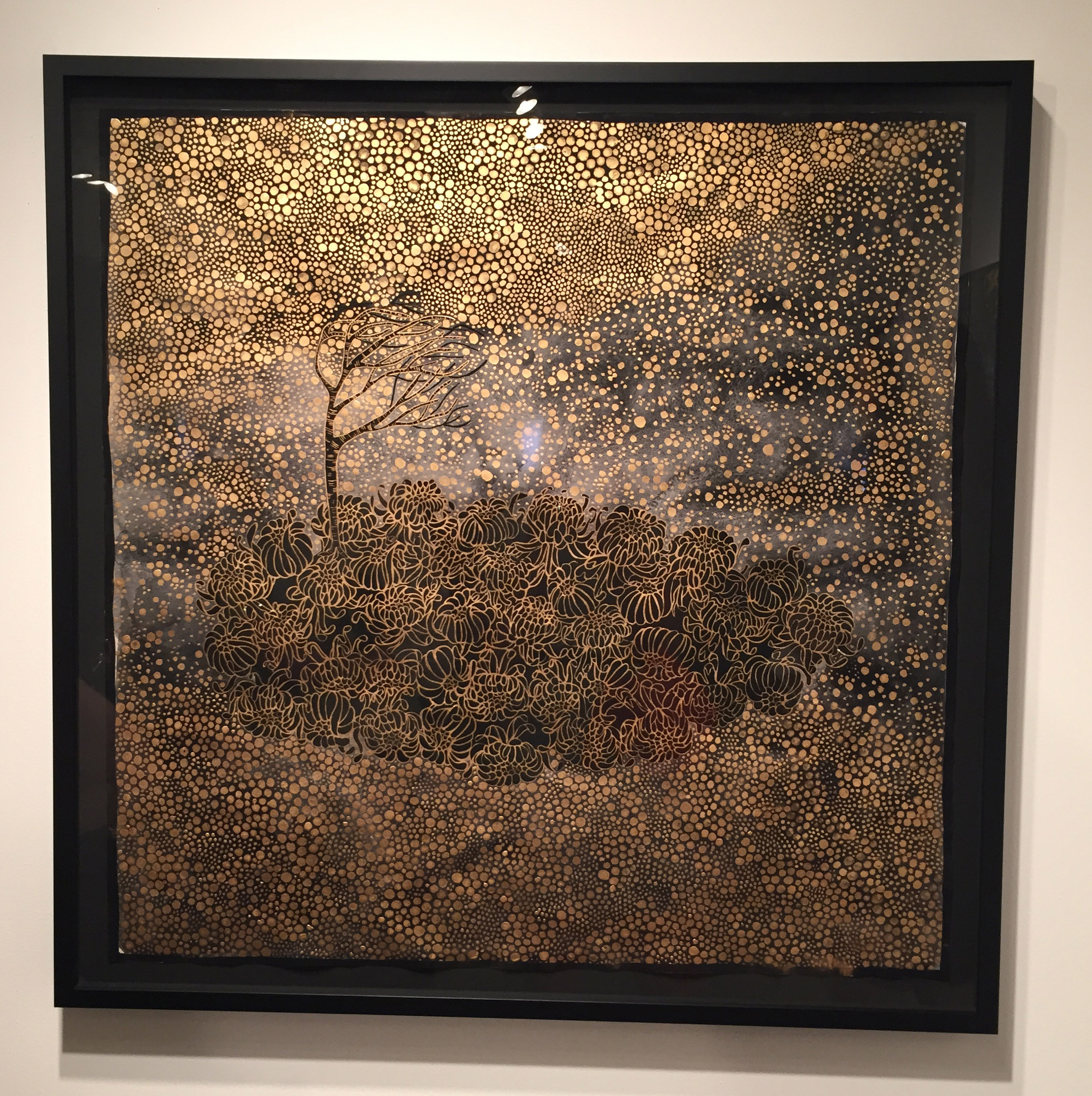 Crystal Liu, the sky, "I wonder", 2015 at Hosfelt Gallery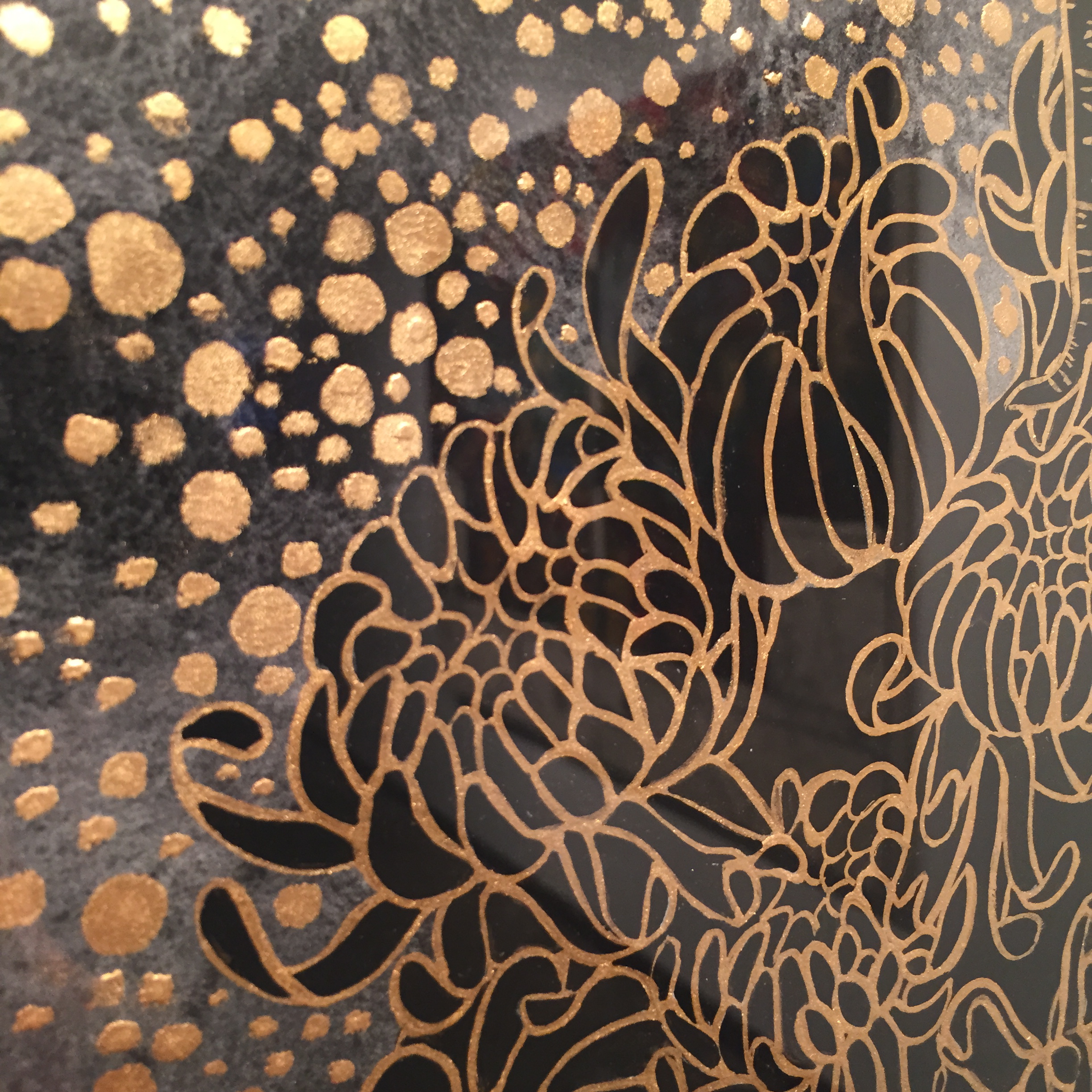 Detail of Crystal Liu, the sky, "I wonder", 2015 at Hosfelt Gallery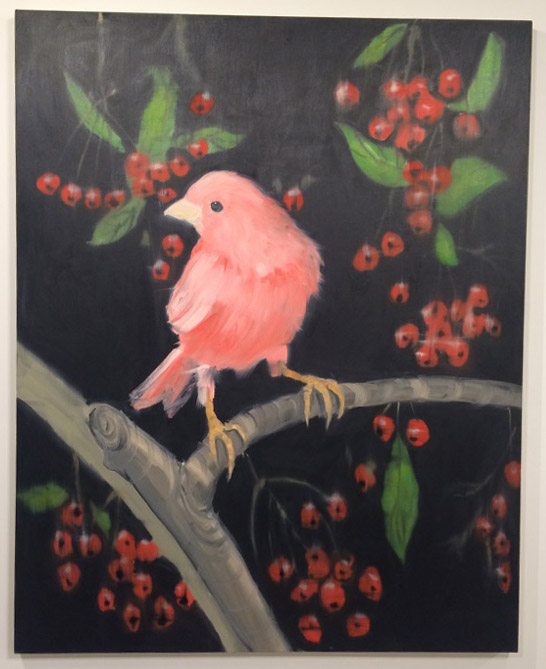 Ann Craven, Stepping Out With Cherries, 2011 at Maccarone Gallery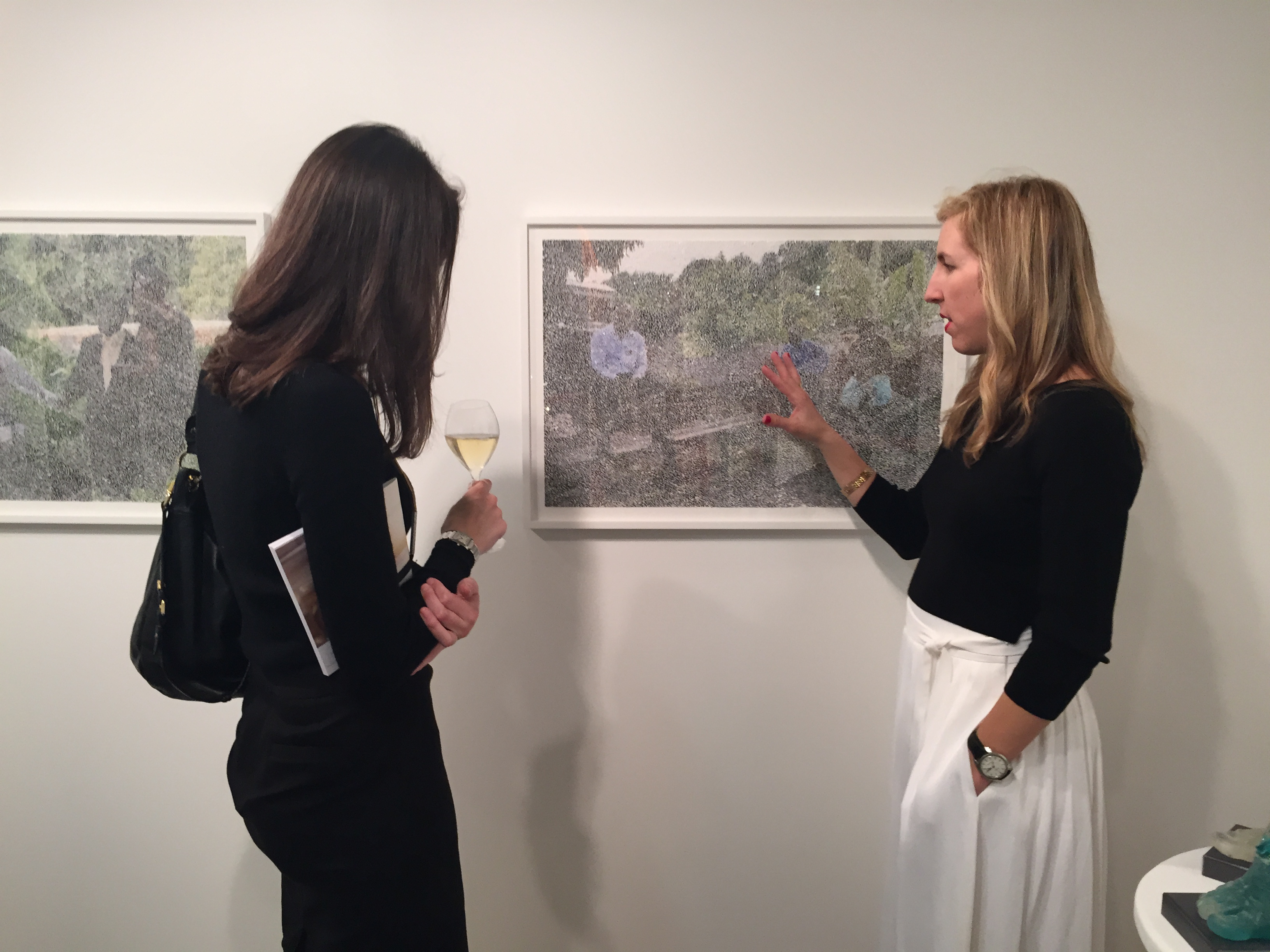 Julia discussing Paul Anthony Smith's work at Zieher Smith & Horton Gallery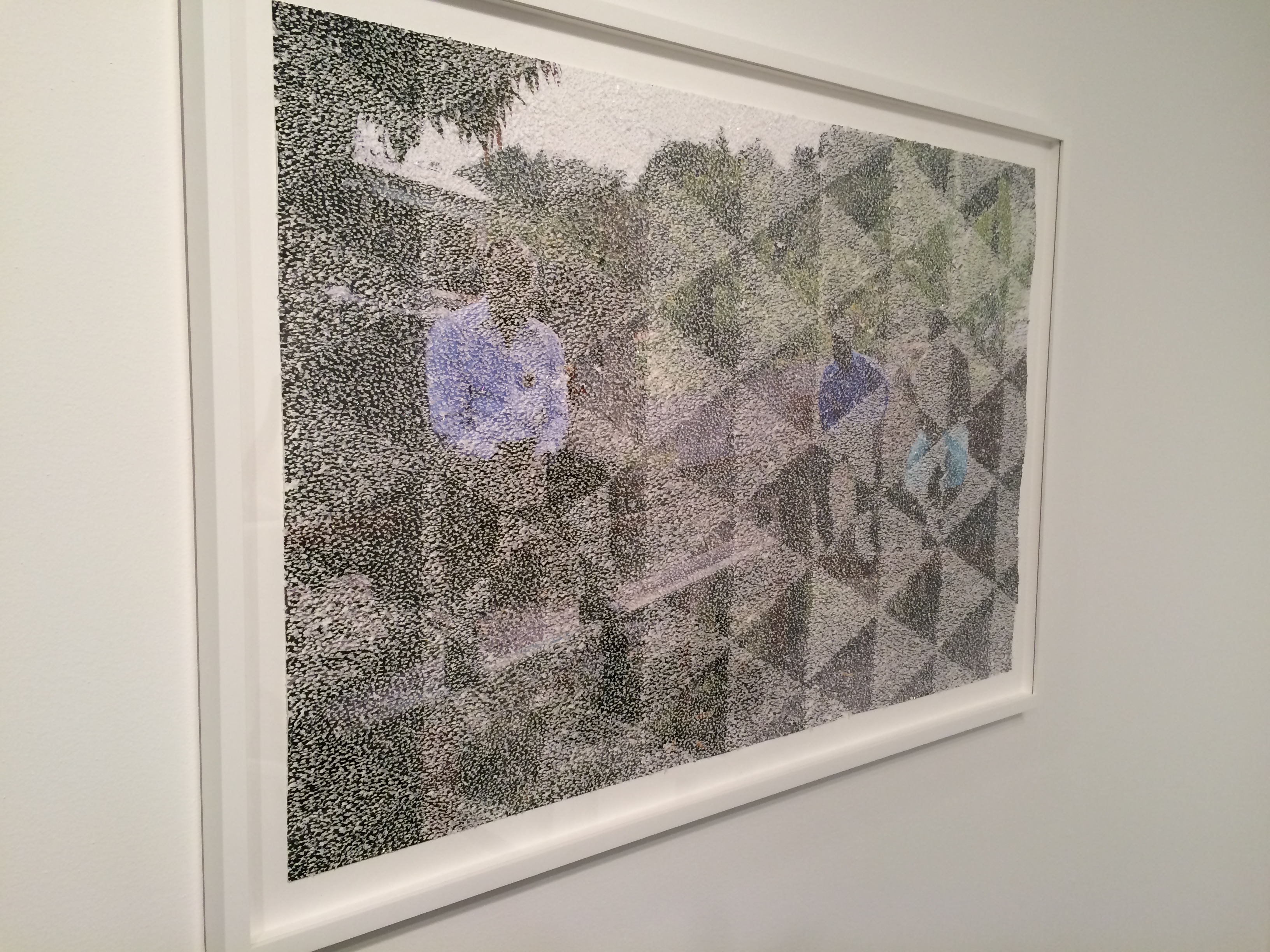 Paul Anthony Smith, Diamond Mango #1, 2015 at Zieher Smith & Horton Gallery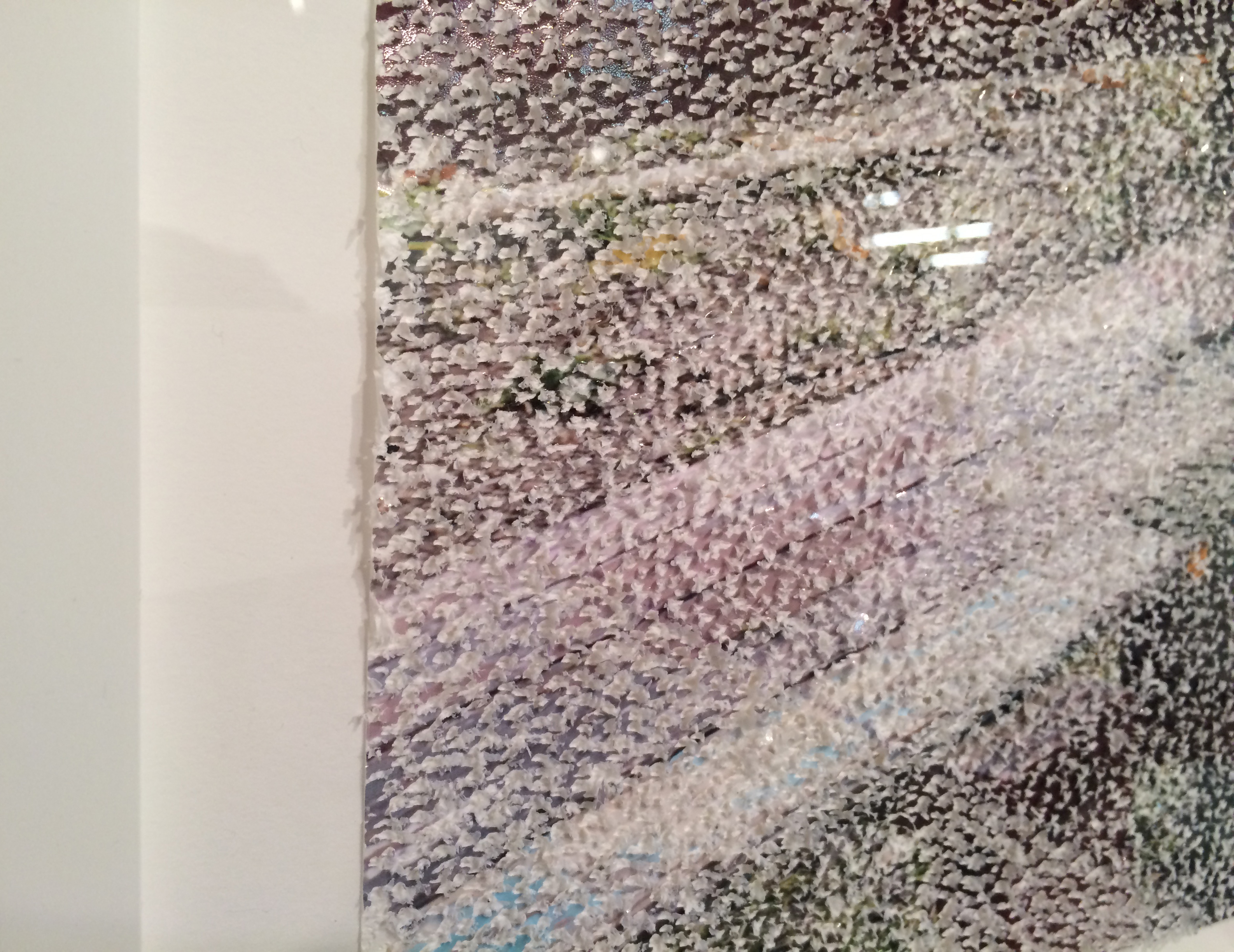 Detail of Paul Anthony Smith's work at Zieher Smith & Horton Gallery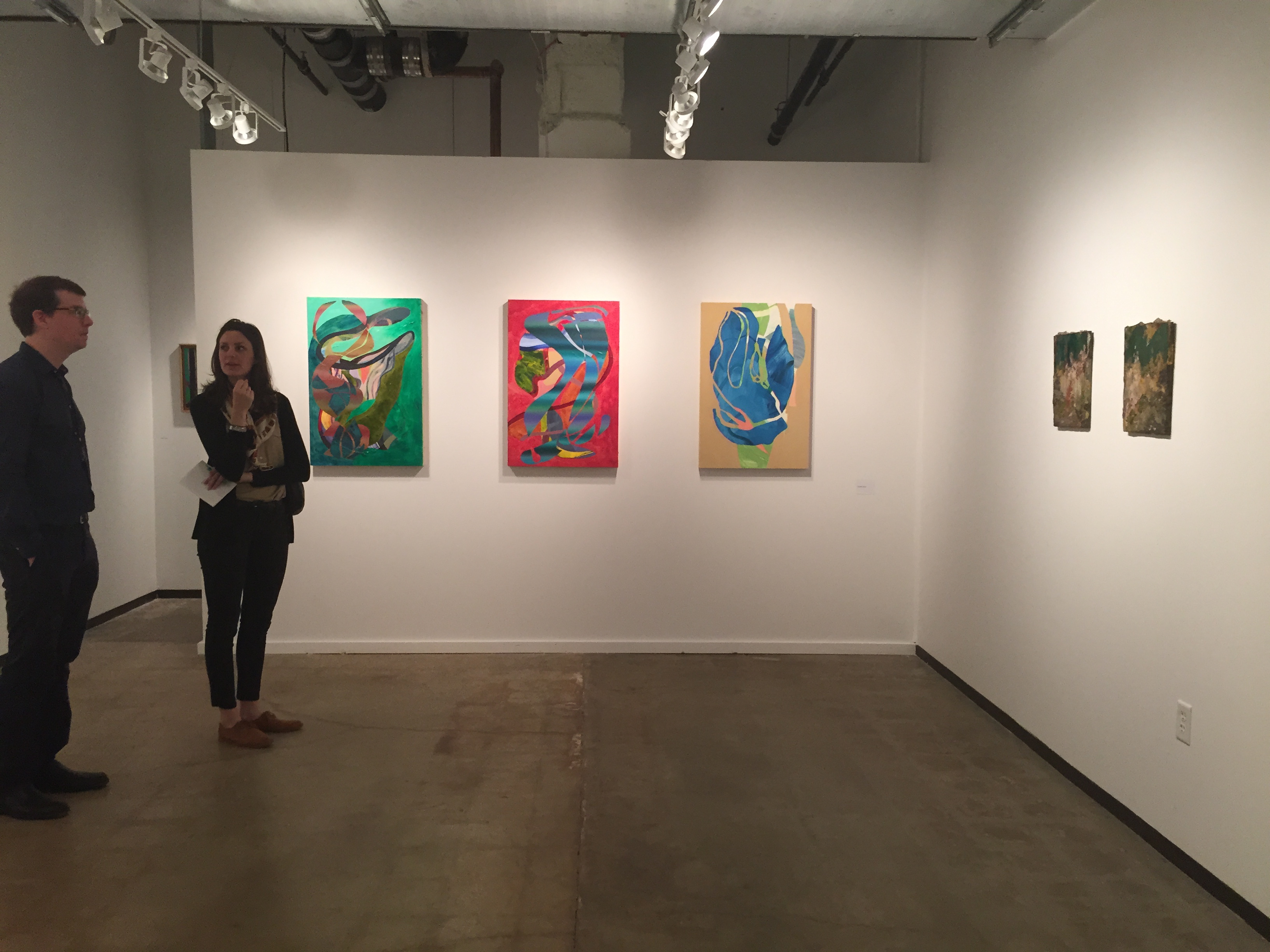 Julia at Jack Geary Gallery's booth discussing the work of Richard Jacobs (back wall) and Lina Puerta (right wall)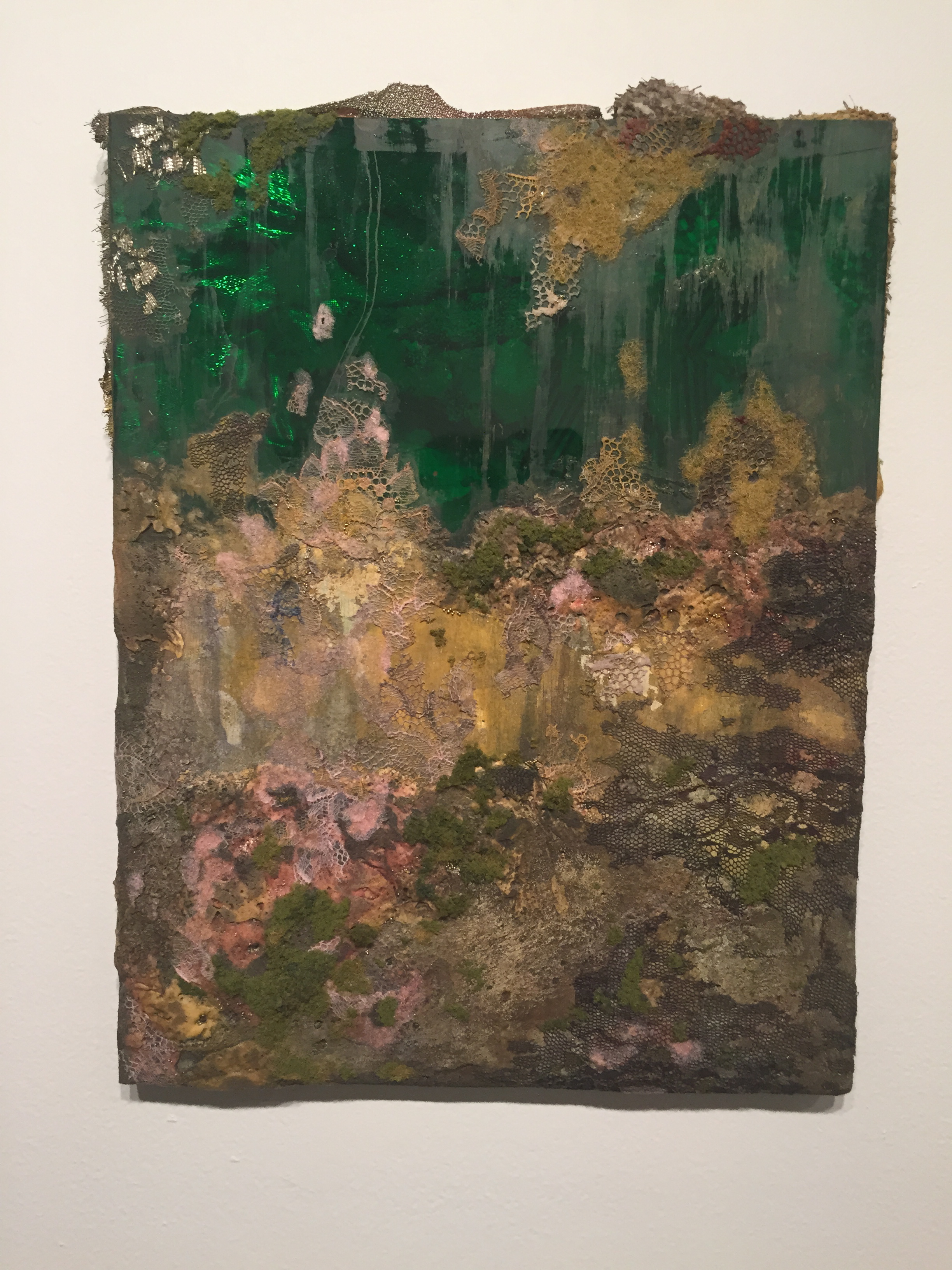 Lina Puerta, Untitled (Green 2), 2014 at Jack Geary Gallery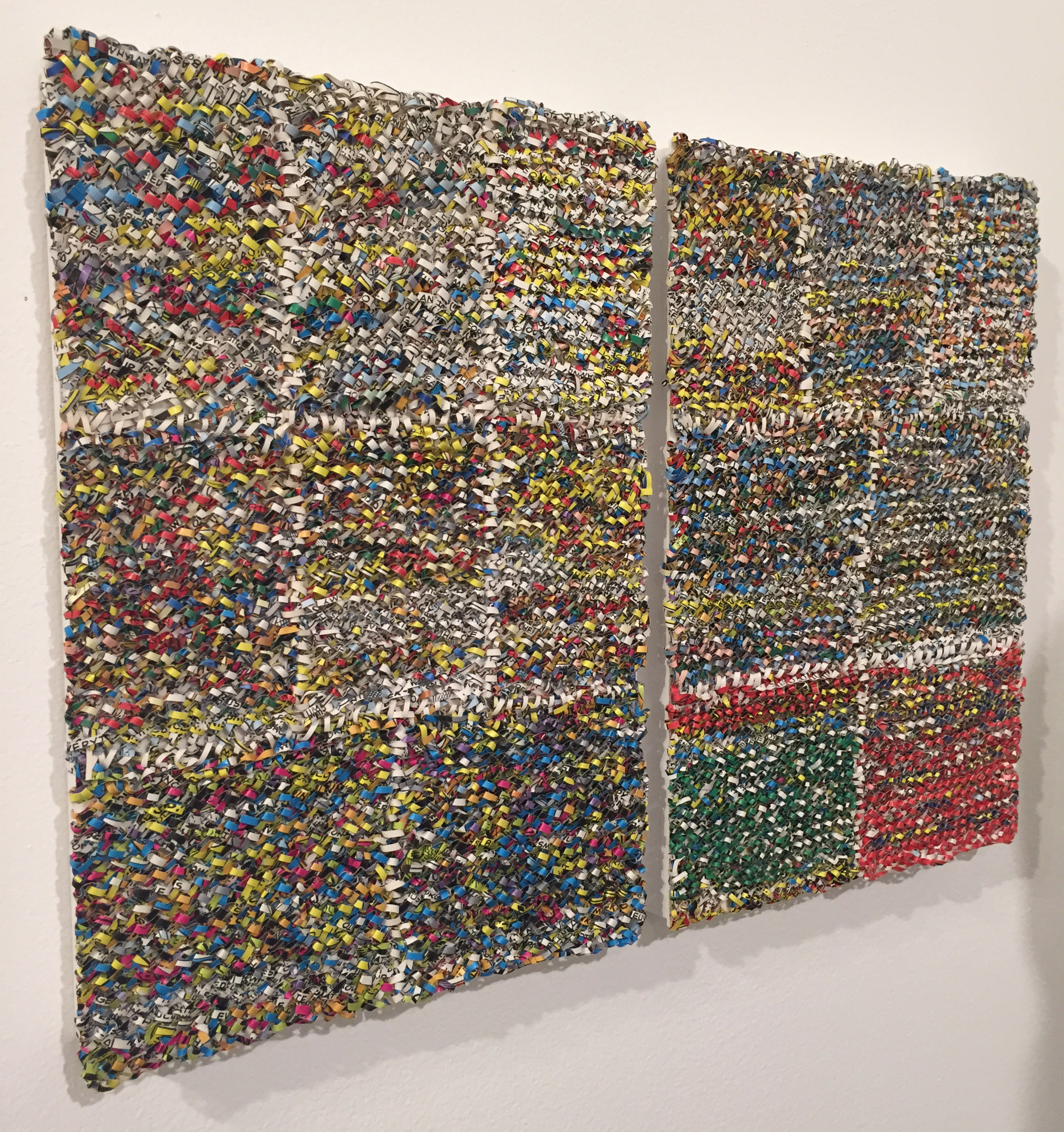 Stefana McClure, The Amazing Spiderman (How Green Was My Goblin!), 2015, knitted comics at Josée Bienvenu Gallery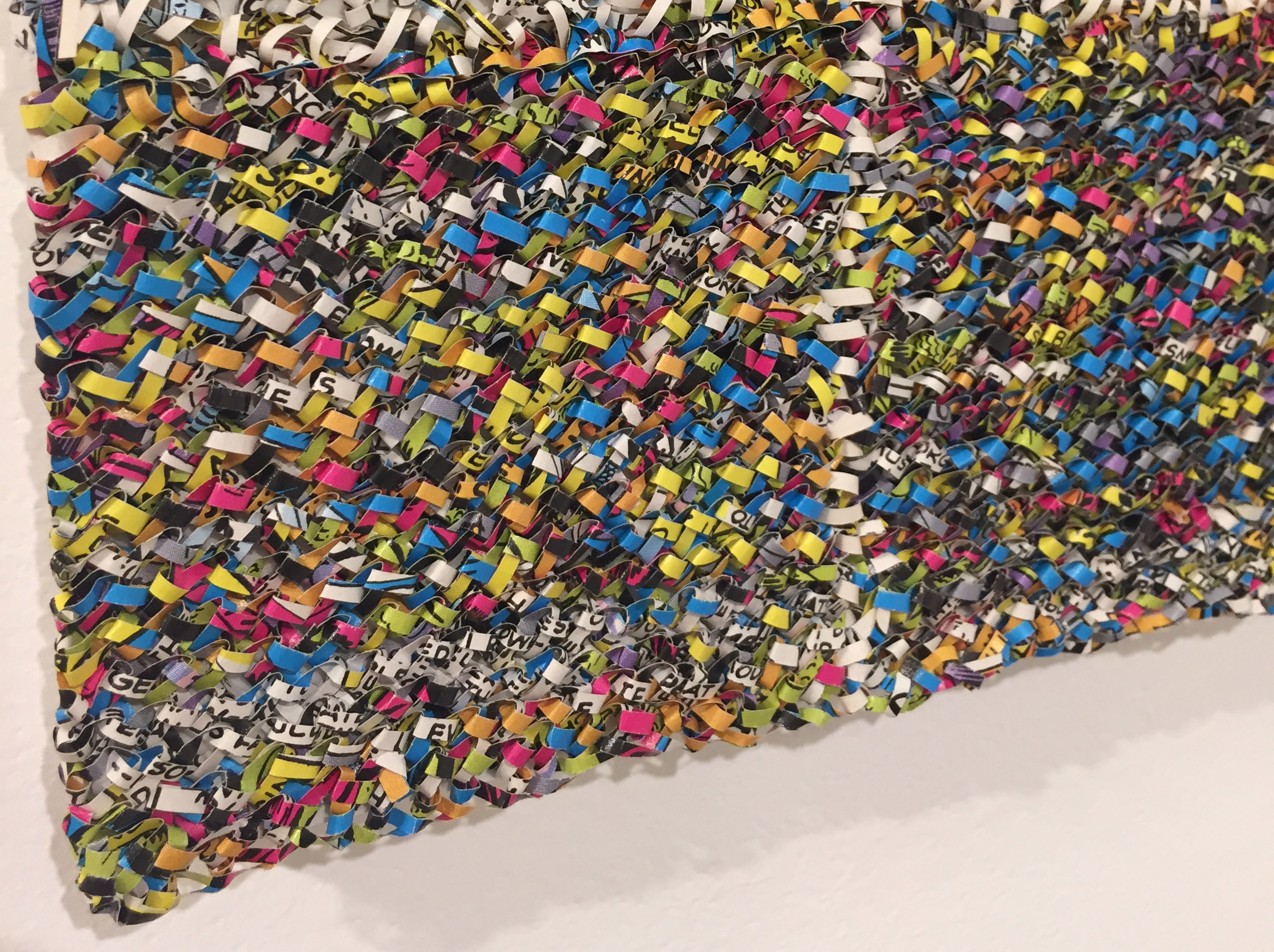 Detail of Stefana McClure, The Amazing Spiderman (How Green Was My Goblin!), 2015, at Josée Bienvenu Gallery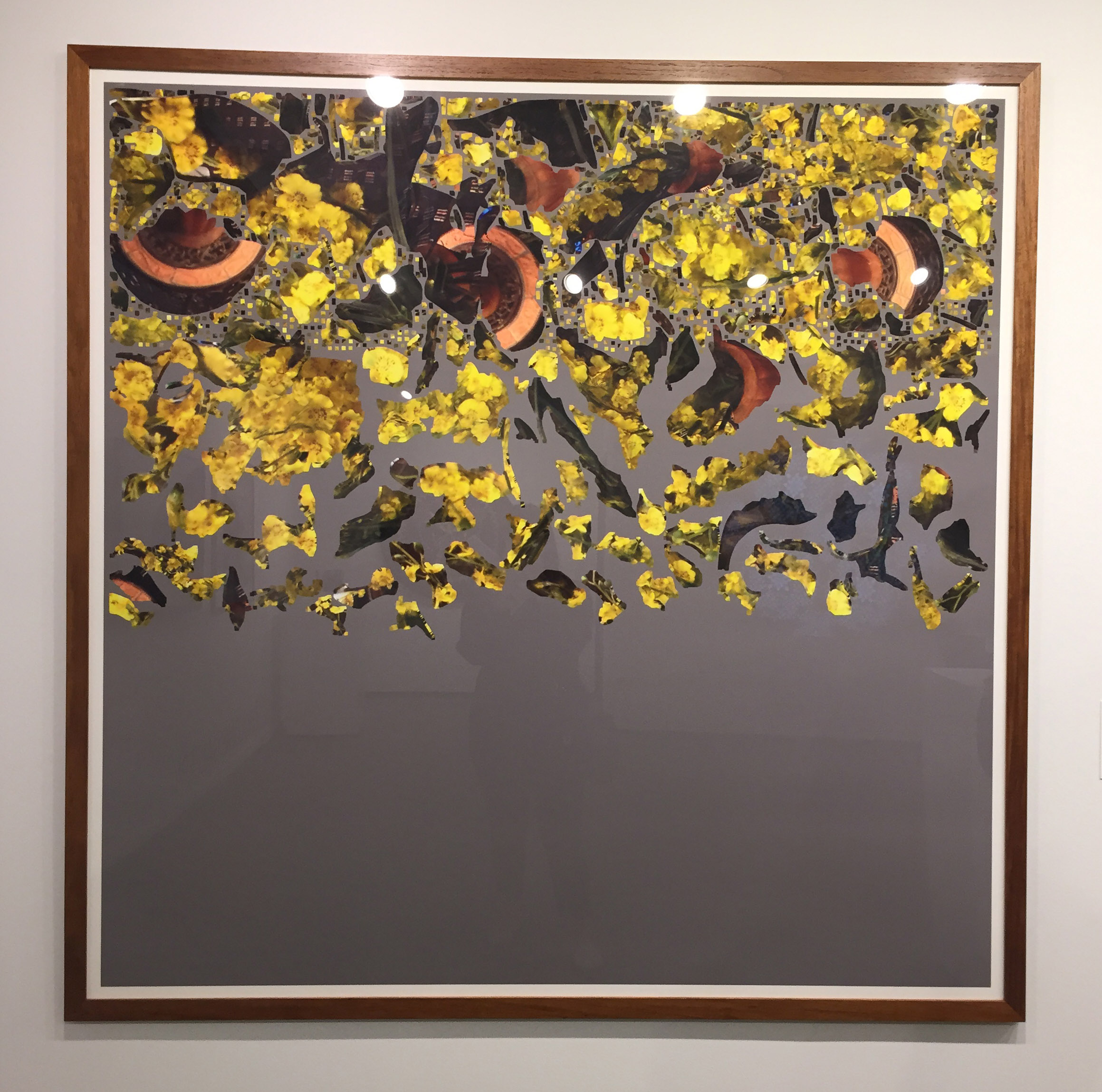 Clement Valla, Tex_archive 688272 0, 2015, digitally exploded objects at Zhulong Gallery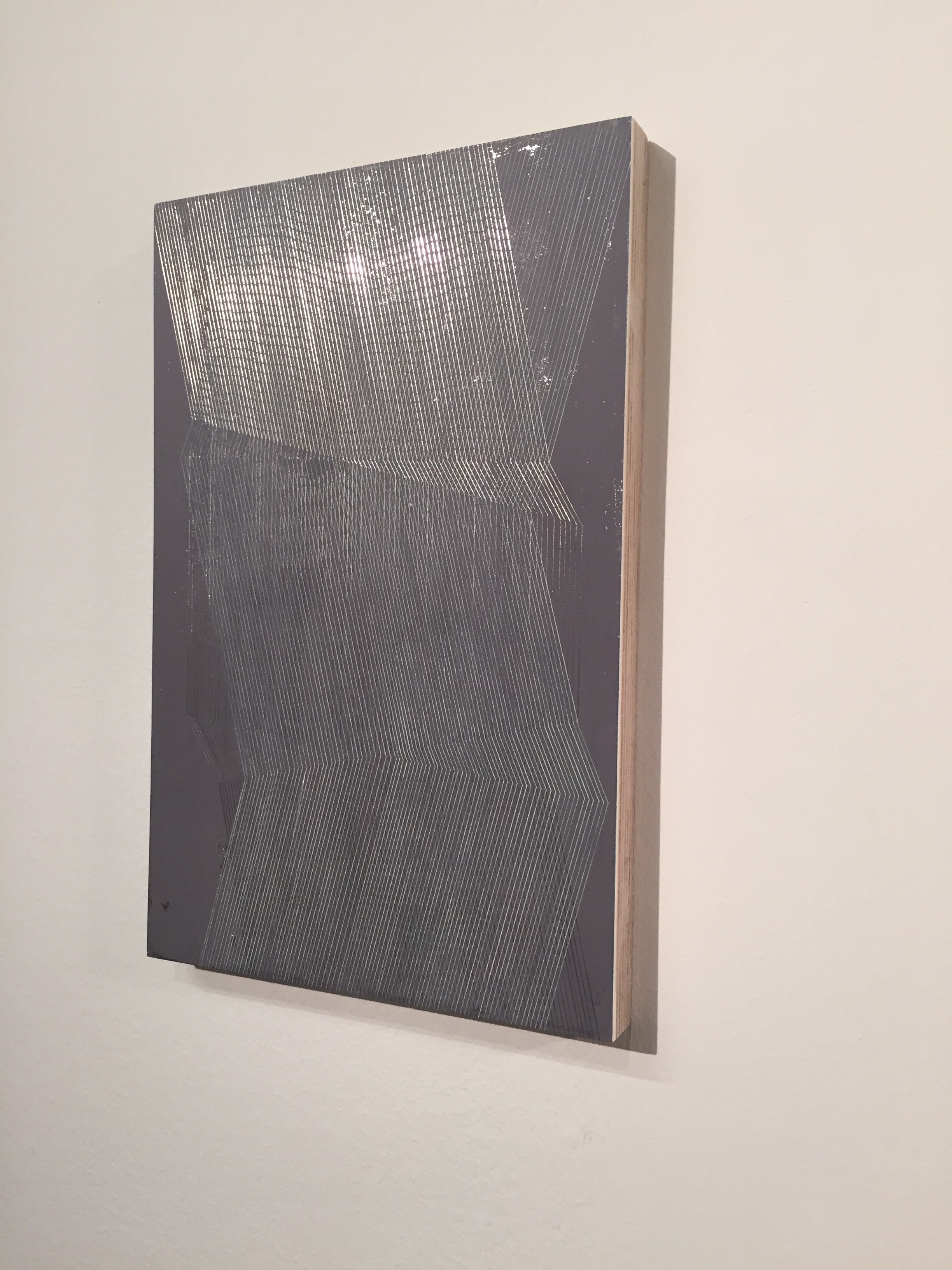 Yoshiaki Mochizuki, Untitled 9/20, 2013 at Marlborough Chelsea Gallery
Sunday, March 8, 2015 at 10:02 AM
We braved the frigid New York temperatures to explore what this spring's New York art fairs had to offer. Below are a few of our highlights from The Armory Show, SCOPE, art on paper, VOLTA, and Pulse. While we were in Chelsea, we also made a stop at Morgan Lehman Gallery to check out their current Aaron Wexler show.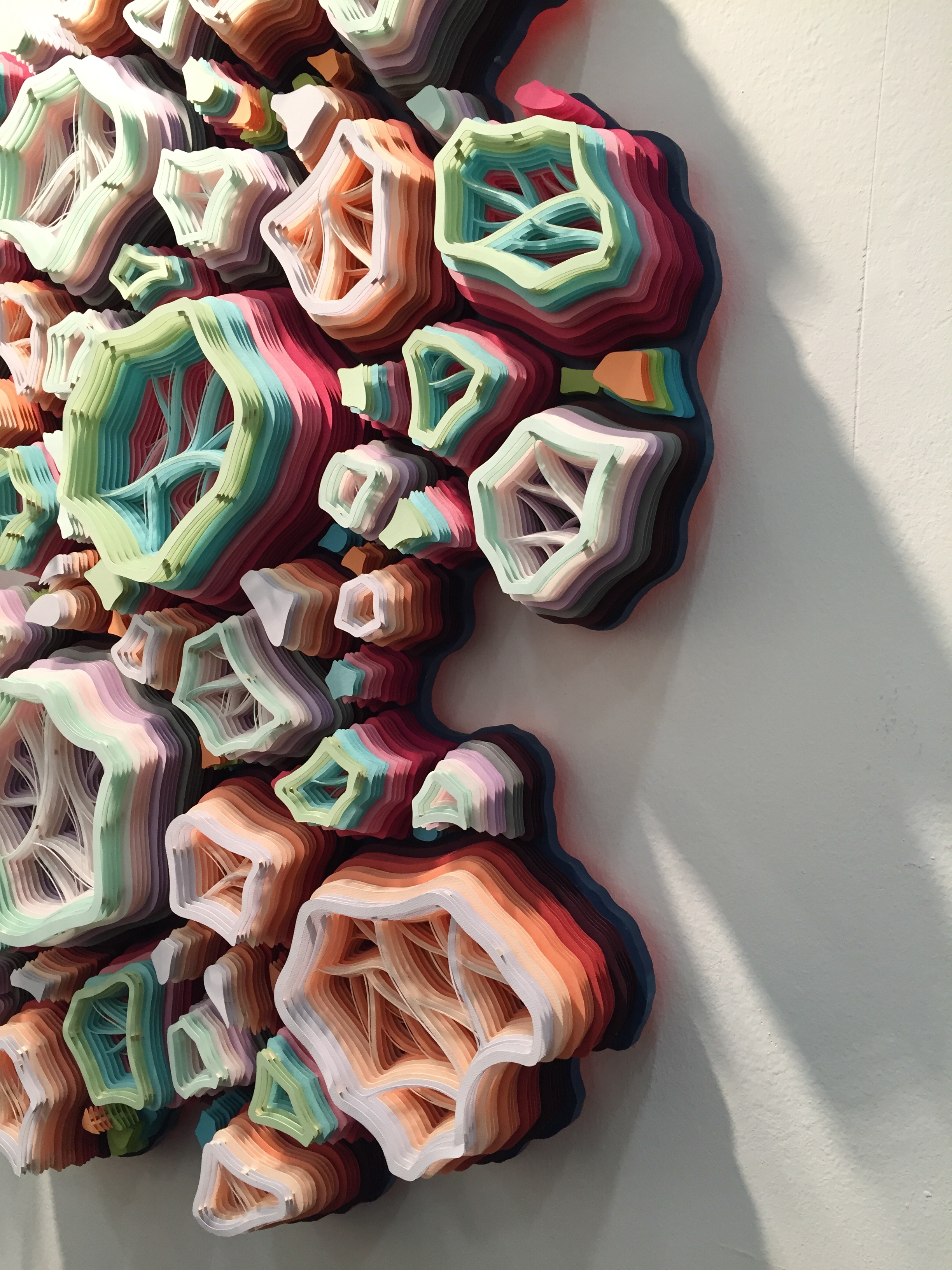 Charles Clary at Kenise Barnes Fine Art, found at the art on paper art fair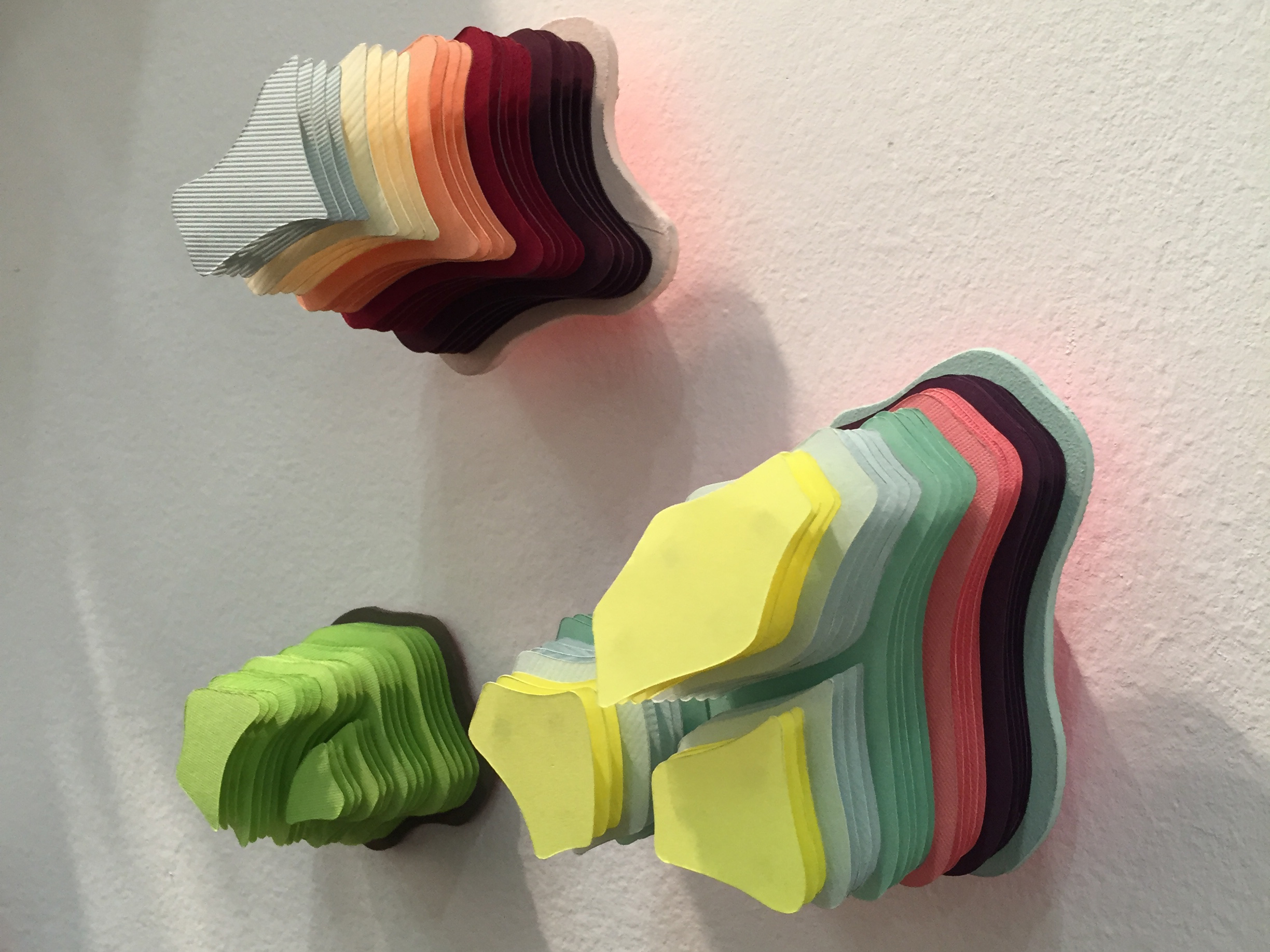 Detail of Charles Clary at Kenise Barnes Fine Art, found at the art on paper art fair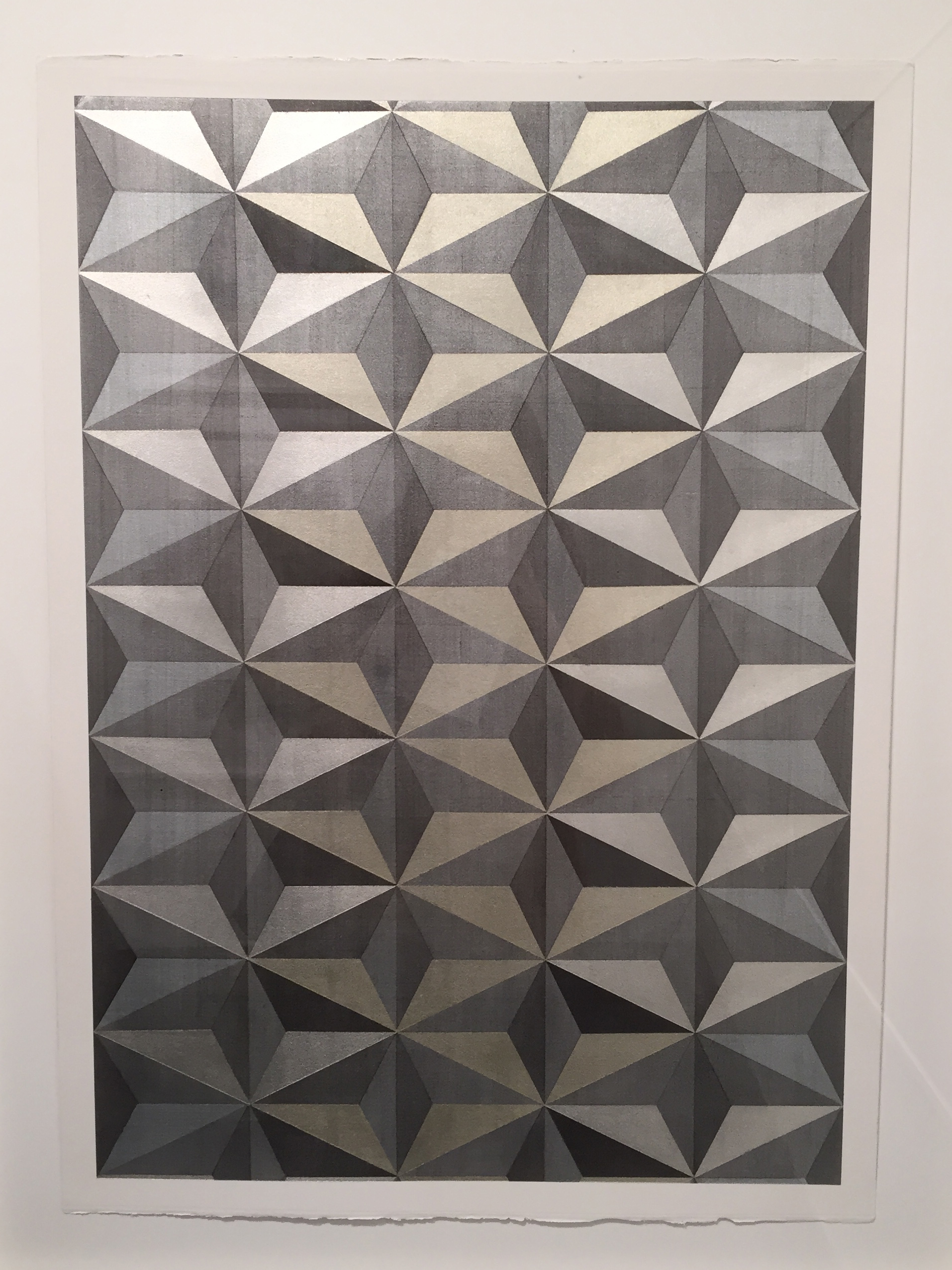 Gianluca Franzese at K. Imperial Fine Art, found at the art on paper art fair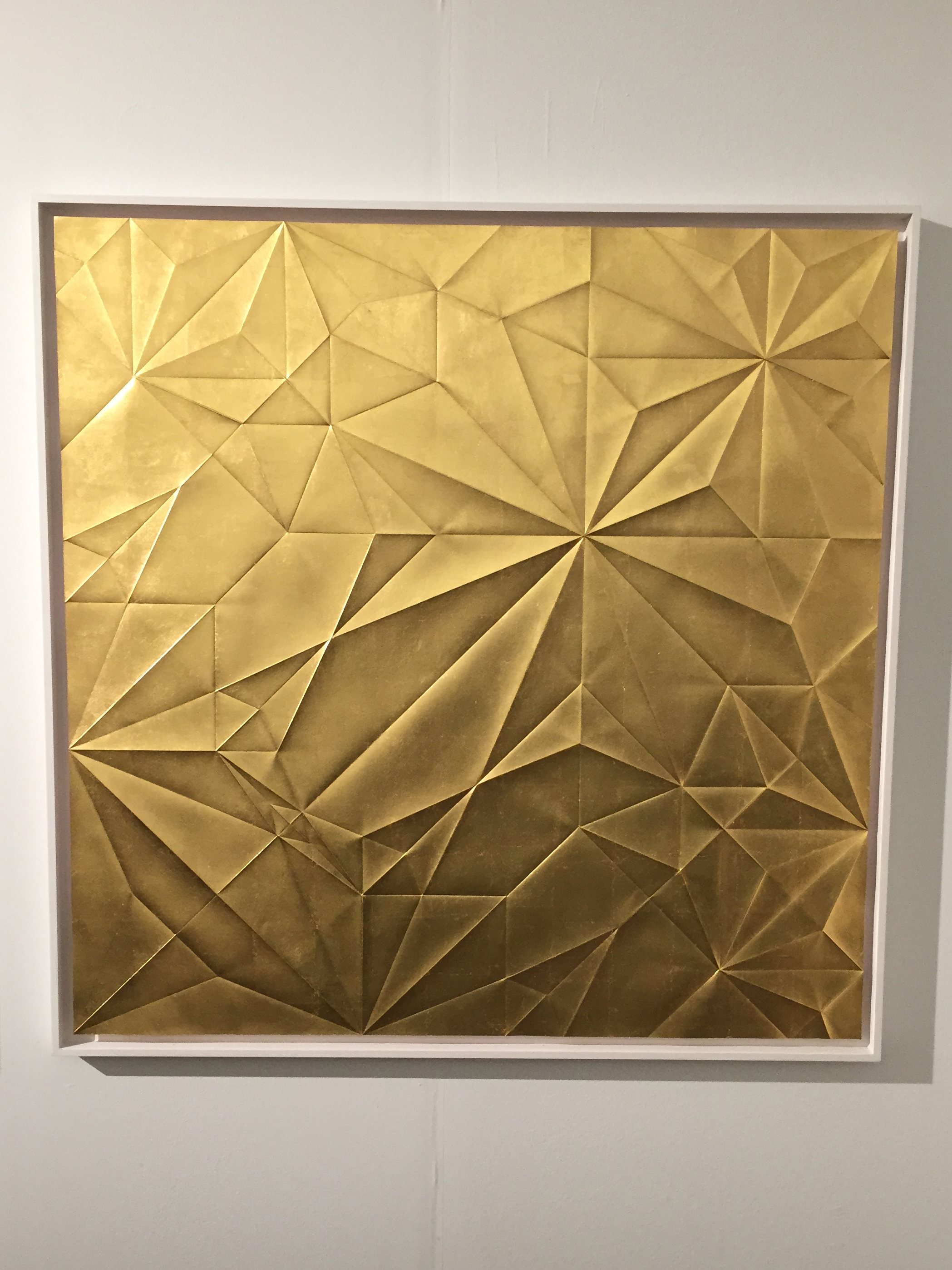 Sipho Mabona's origami series at AUREUS Contemporary, found at the SCOPE art fair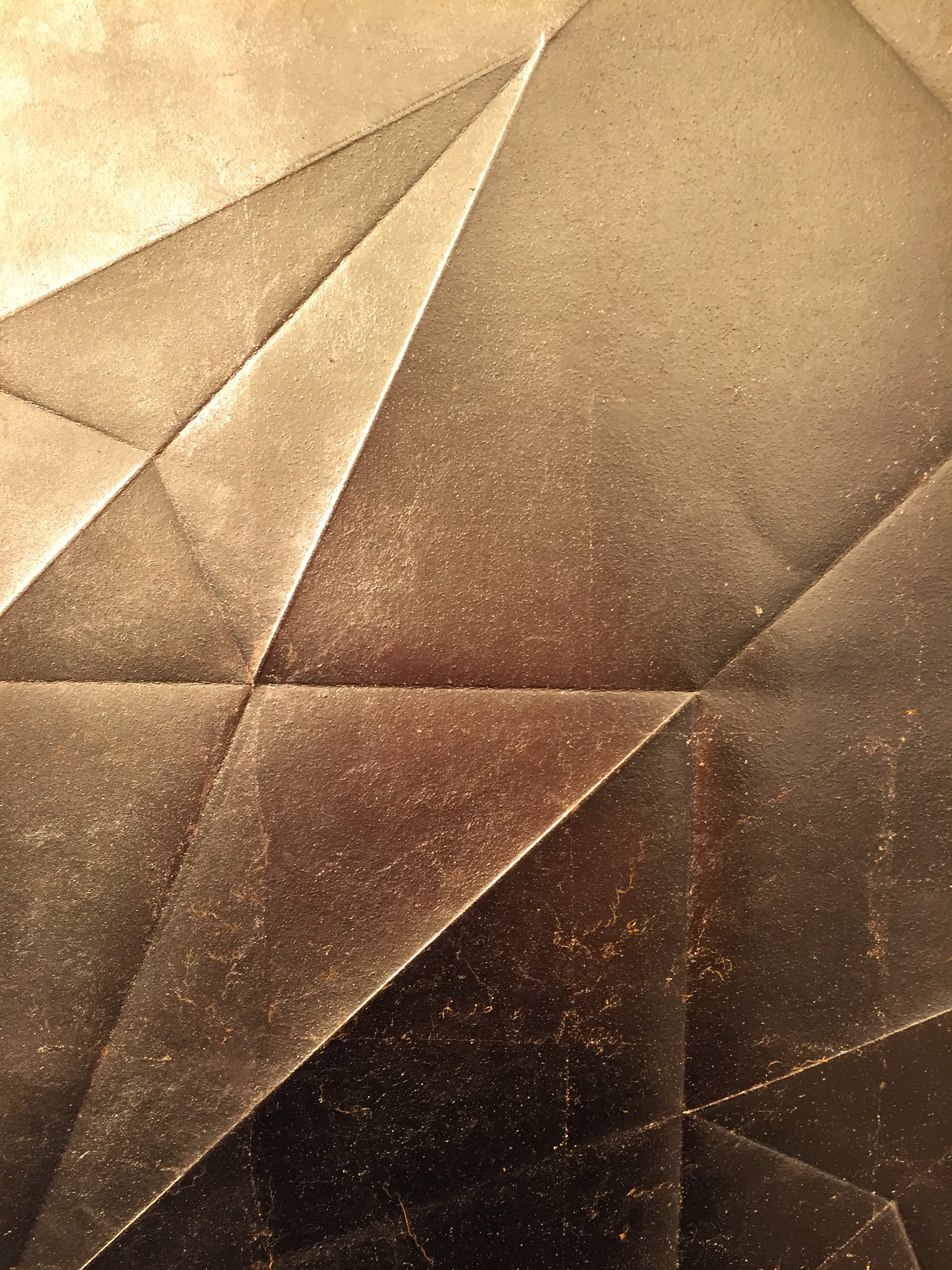 Detail of Sipho Mabona's origami series at AUREUS Contemporary, found at the SCOPE art fair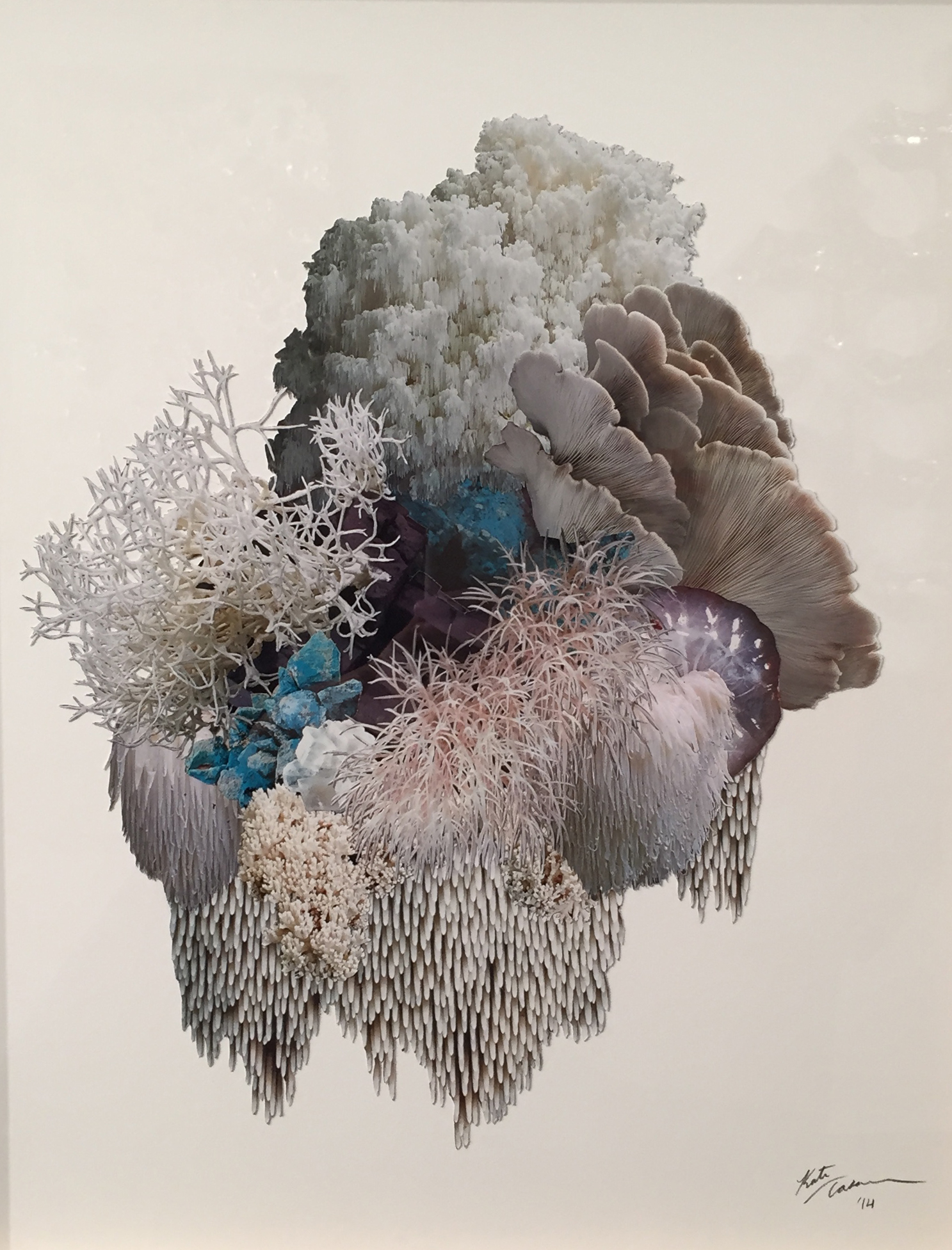 Kate Casanova at Instinct Art Gallery, found at the SCOPE art fair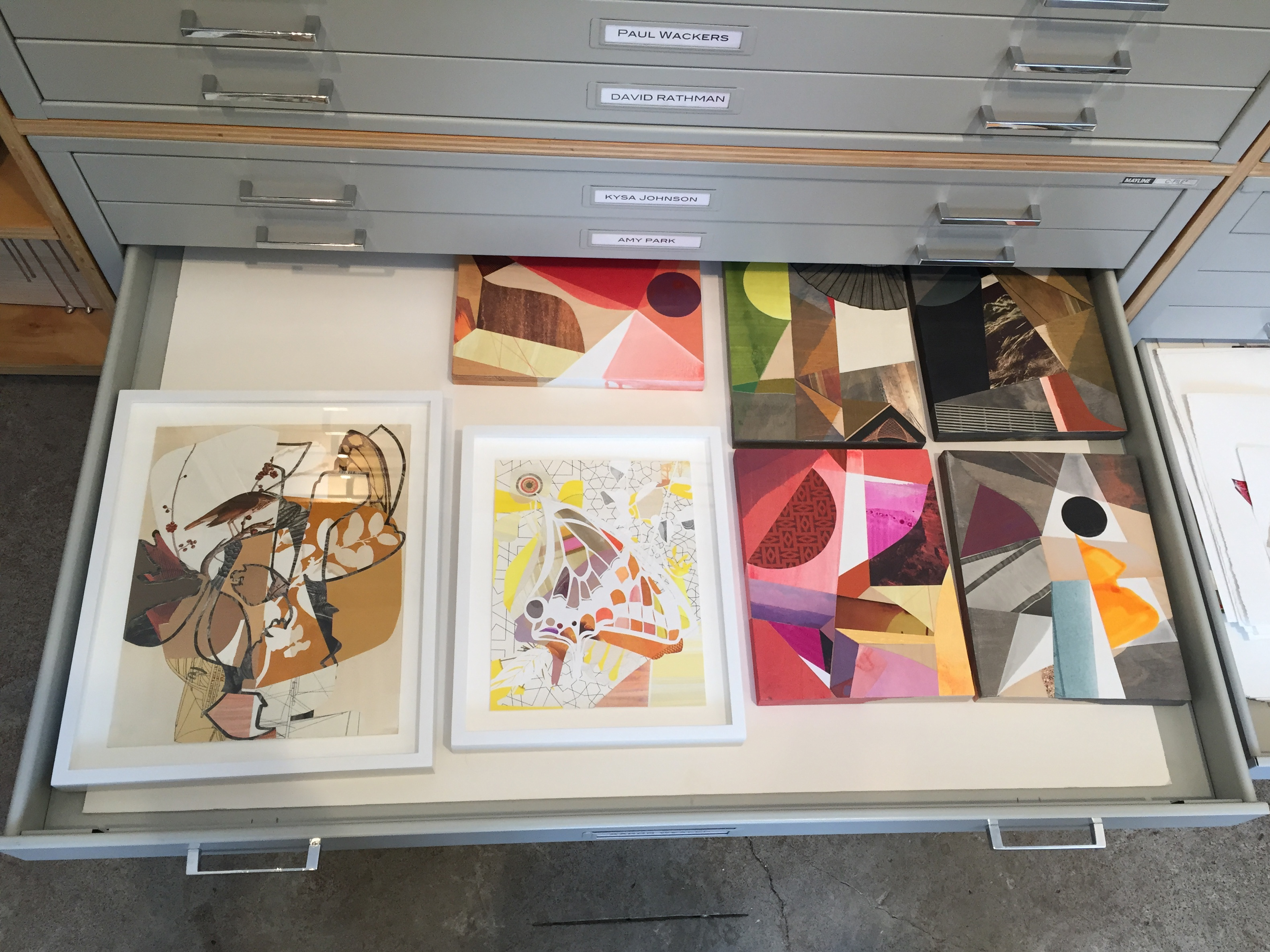 A drawer of Aaron Wexlers at Morgan Lehman Gallery