Friday, November 30, 2018 at 1:22 PM
PARK DISTRICT DALLAS
At the heart of the Dallas Arts District, a new mixed-use development recently unveiled their art collection at a public event last month. In collaboration with Trammell Crow Company, Kinzelman Art Consulting acquired 4 works of art for the lobby of their 900,000+ square foot office tower. Among these pieces are a wall-based sculpture by Olafur Eliasson, two site-specific commissions by Billy Childish and a 16 foot painting by Jennifer Bartlett.

Olafur Eliasson wall-based sculpture at Park District, Dallas.
The lobby's sleek open space is punctuated with a pristine Eliasson sculpture titled "The Breathing Moon." Eliasson's work examines consciousness and cultural conditions, and how they define human interaction and perception of the world around us. Nearby is Jennifer Bartlett's dynamic sky painting, consisting of a dense crosshatching that creates texture amid vibrant colors that illuminate the clouds in the composition.

Jennifer Bartlett painting at Park District, Dallas.
Two paintings commissioned by British artist Billy Childish are also included in the collection. In his emotive oil and charcoal paintings, Childish skillfully illustrates his signature fluid and gestural painting technique.

Billy Childish painting at Park District, Dallas.
ORRICK, HOUSTON
KAC recently completed a collection for LA-based law firm, Orrick's new Downtown, Houston office space. The space houses a diverse list of artists, both national and internationally represented, and includes works on paper, paintings and wall-based sculptural works.

Graham Caldwell installation and detail images at Orrick.
Among Orrick's collection are works by Matt Kleberg, Alex Katz, Katy Stone, Evan Robarts, Linda Martinello and others.

Evan Robarts and Matt Kleberg pieces at Orrick.​
Wednesday, August 17, 2016 at 2:06 PM
Former Director of Affiliates for the Solomon R. Guggenheim Museum in New York, Alison Weaver, walks KAC through the exciting transition into her current position as Executive Director at Rice University's Moody Center for the Arts. Check out our interview below to get the details on Weaver's return to the Houston art community!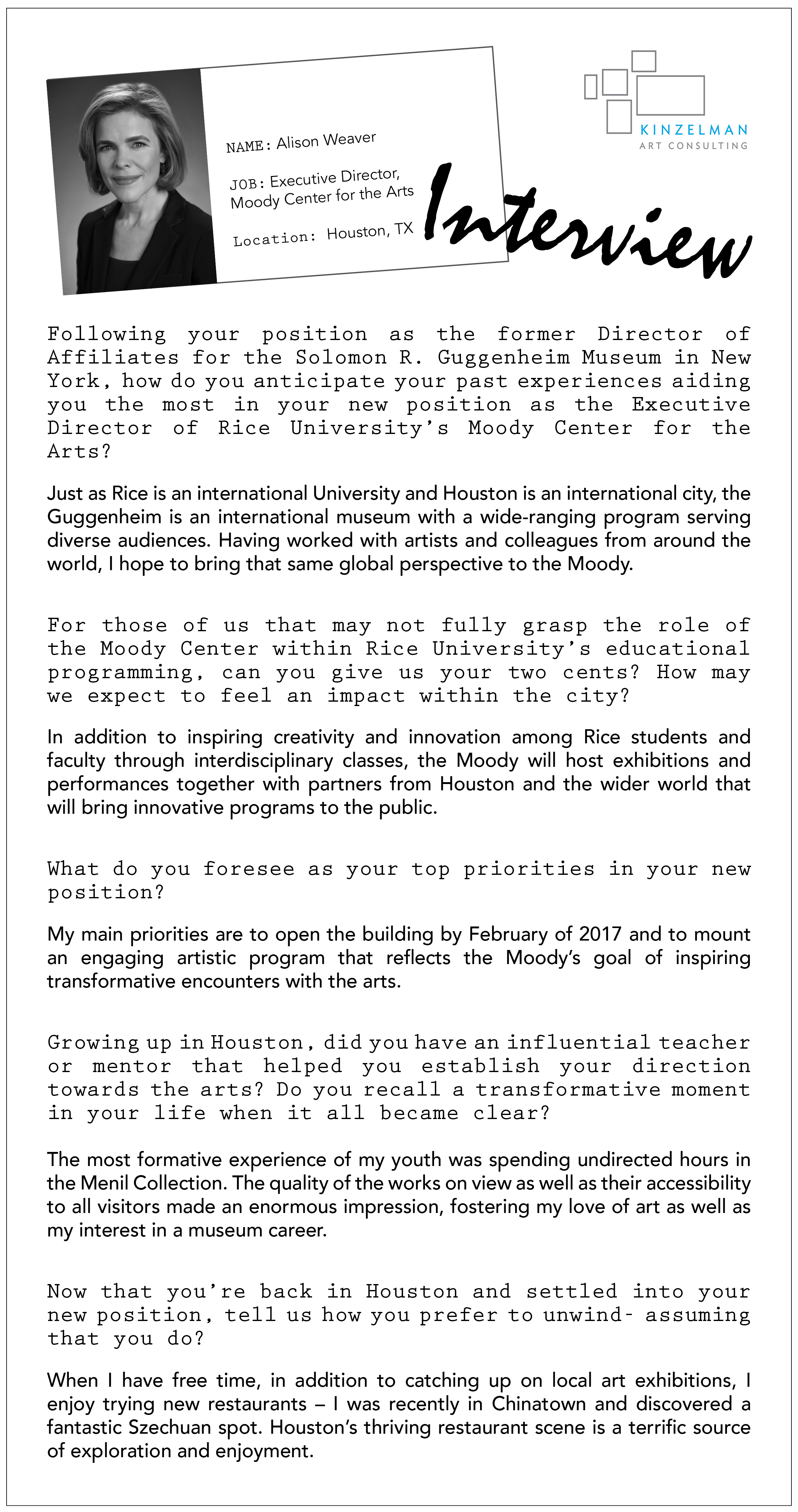 Don't miss Rice University's new Moody Center for the Arts, opening to the public in February of 2017.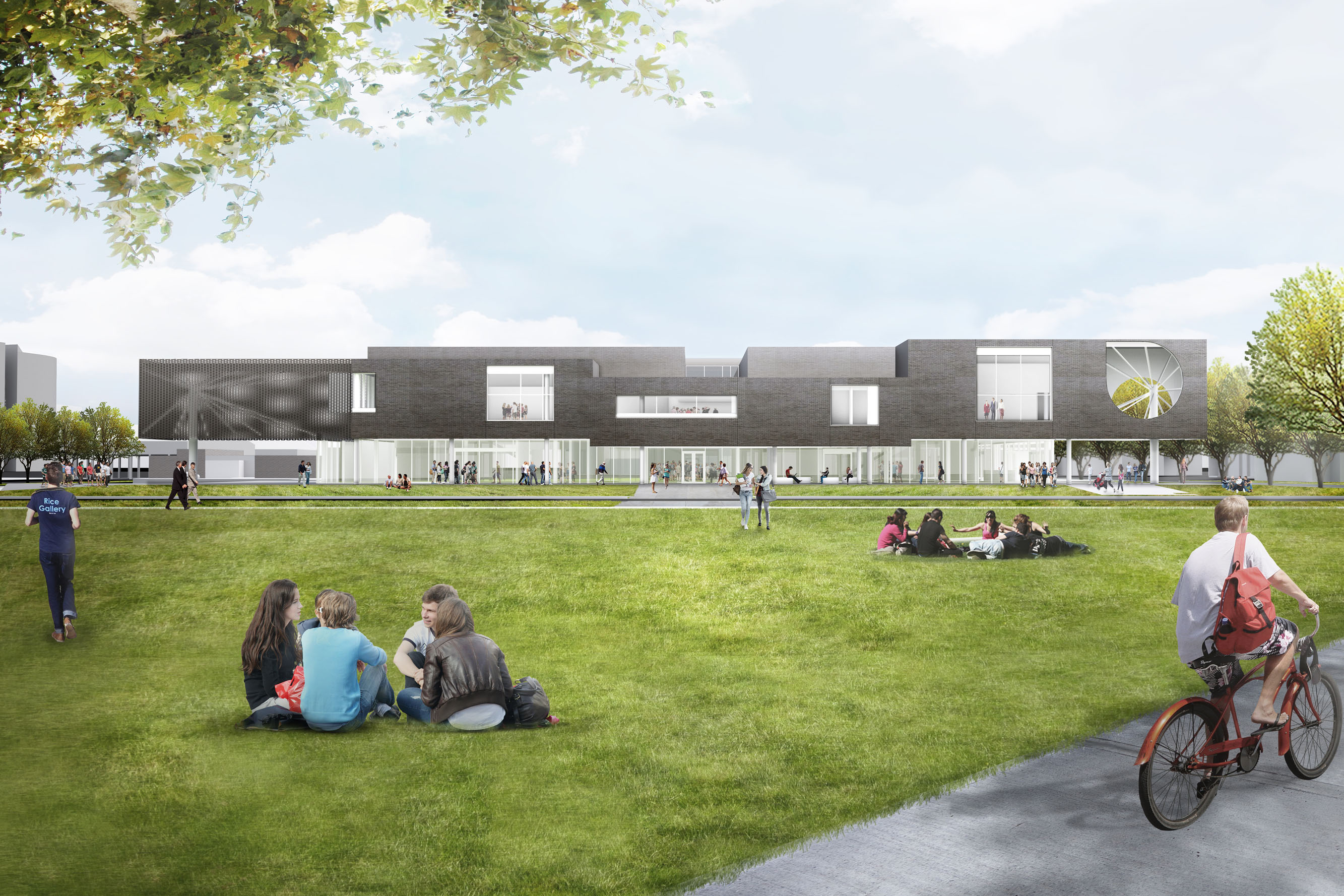 Rendering of the new Moody Center for the Arts
Monday, April 25, 2016 at 11:53 AM
KAC got together with Rainey Knudson for an exclusive interview discussing the forthcoming April 30th OFF ROAD event with William Wegman. Here is what Founder and Publisher of the Texas arts online magazine, Glasstire, has to say.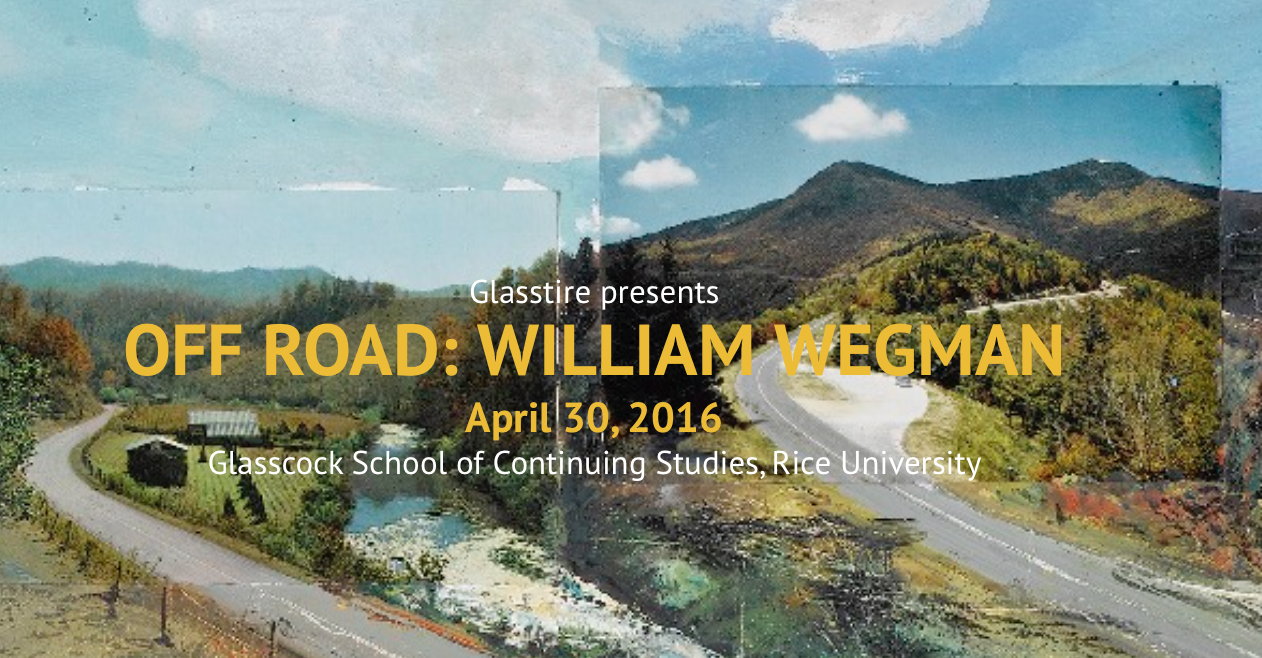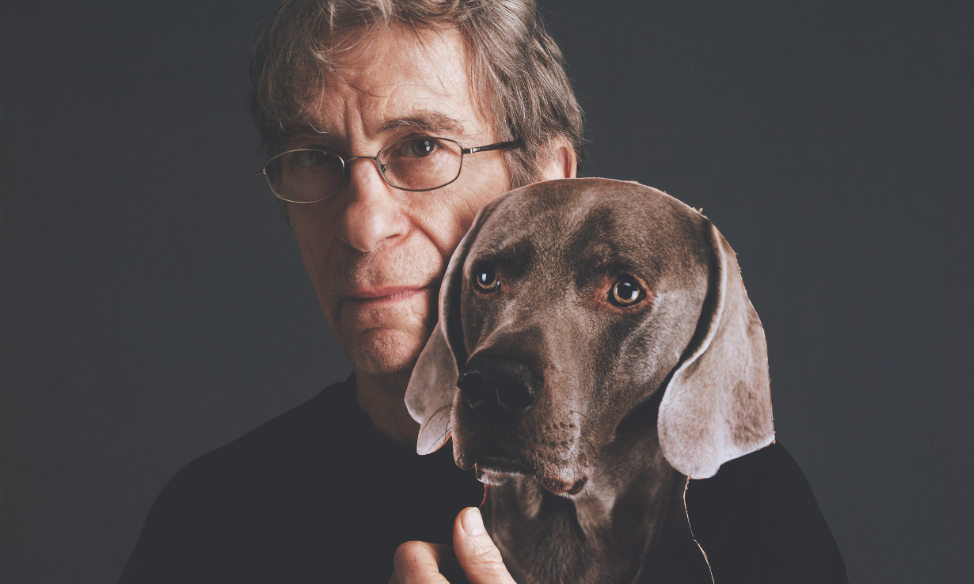 William Wegman, speaker at OFF ROAD 2016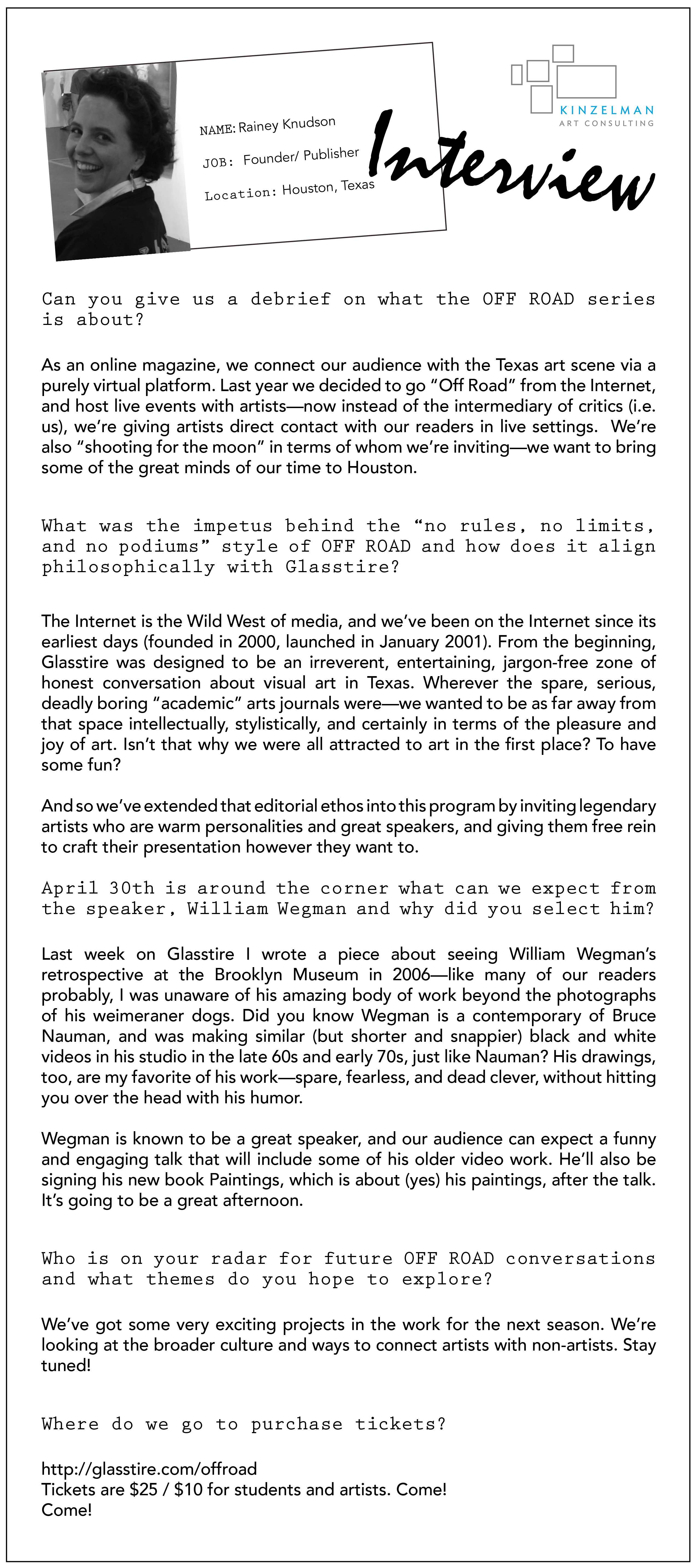 Thursday, April 14, 2016 at 2:40 PM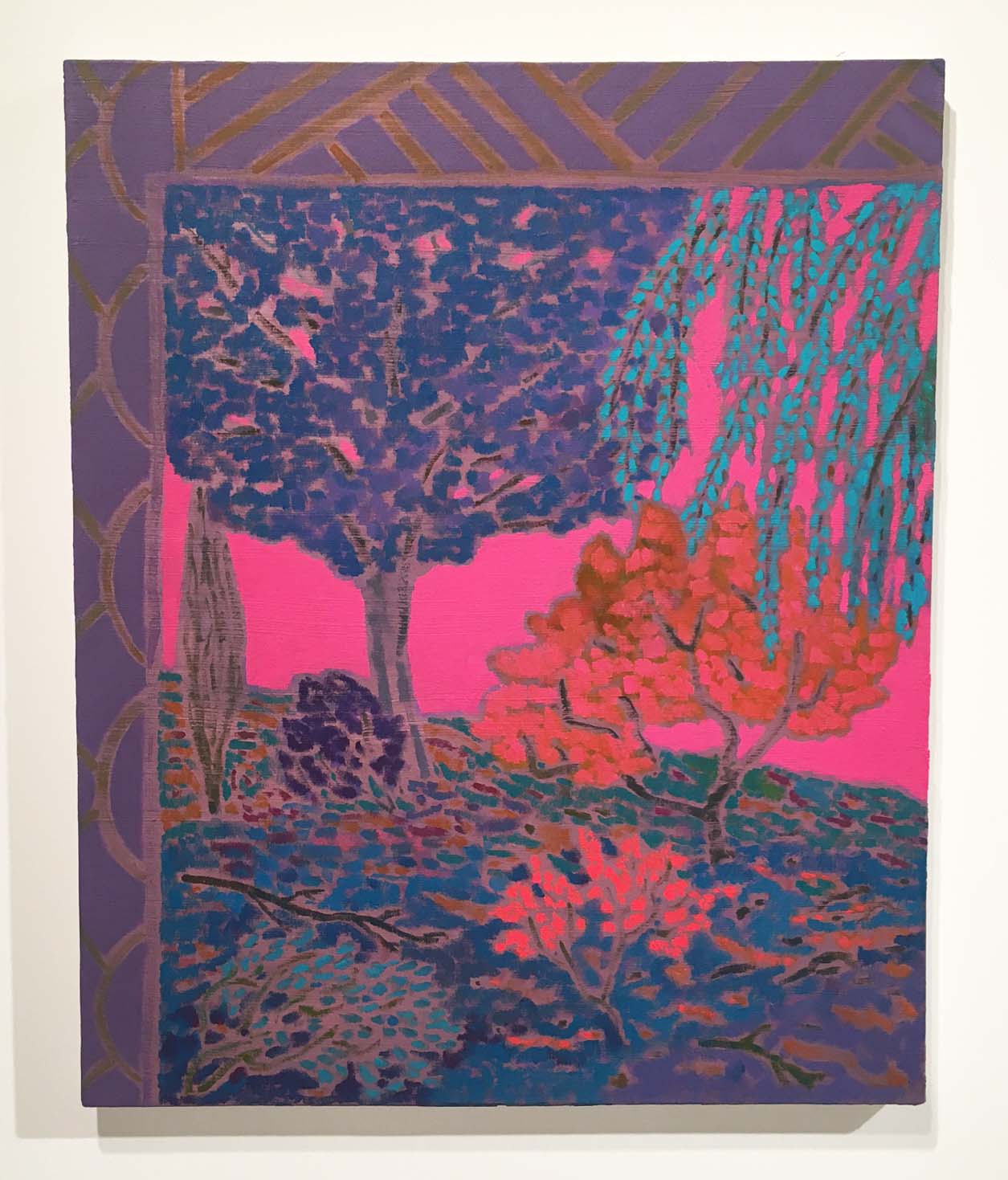 John McAllister at Carl Freedman Gallery in London, England
KAC is on the road to the Dallas Art Fair. We hit the ground running Thursday morning to be among the first to preview the fair. We are excited that the fair is getting stronger with the addition of new dealers, such as Carl Freedman, London, and Taymour Grahne Gallery, New York. We have also connected with our old friends: Wendi Norris, San Francisco, Lisa Cooley, New York, Bitforms, New York, and Tally Dunn, Dallas.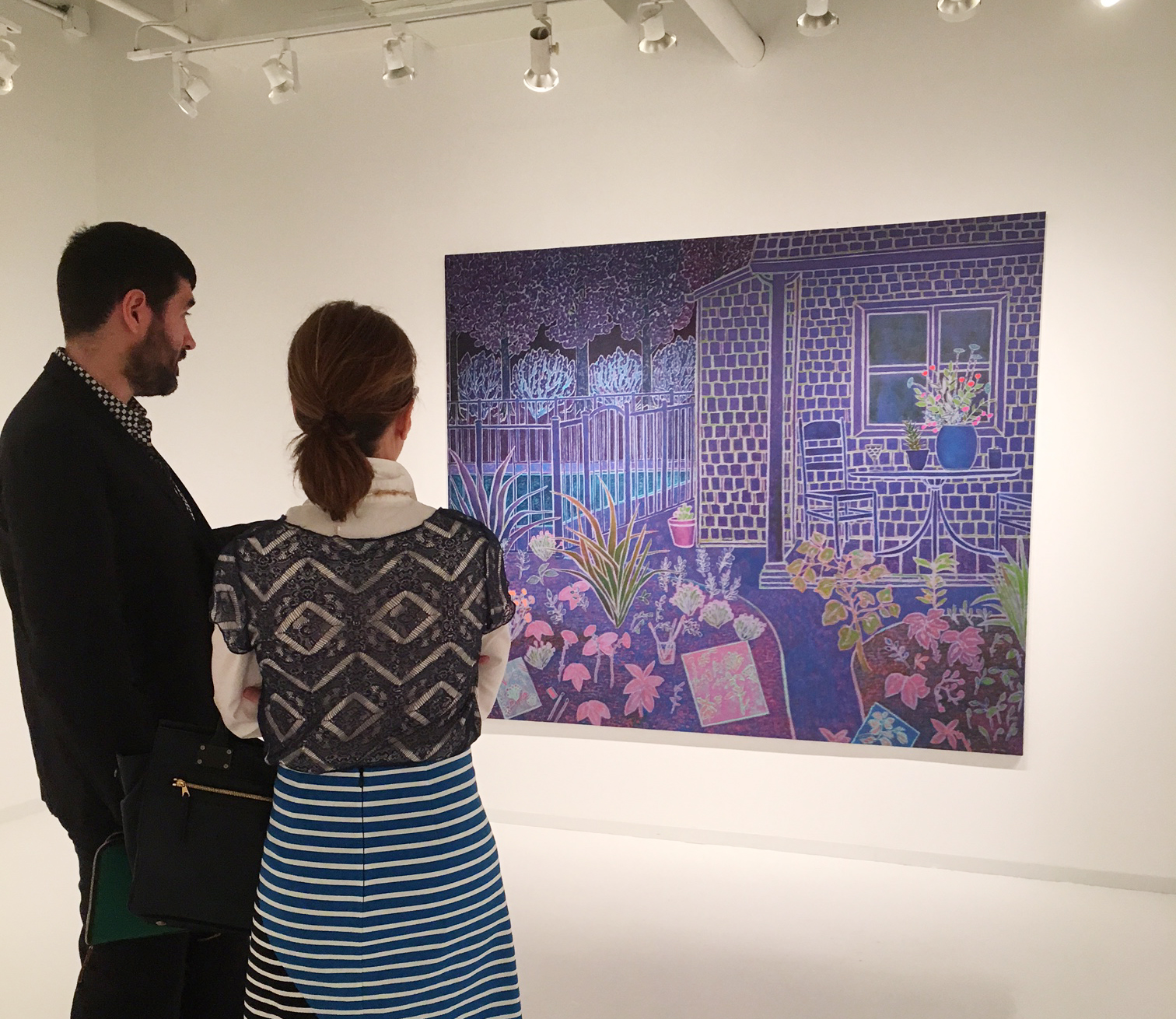 Julie Kinzelman & Robert Diamond, Director of Carl Freedman Gallery, discussing John McAllister's celestial sometimes, 2014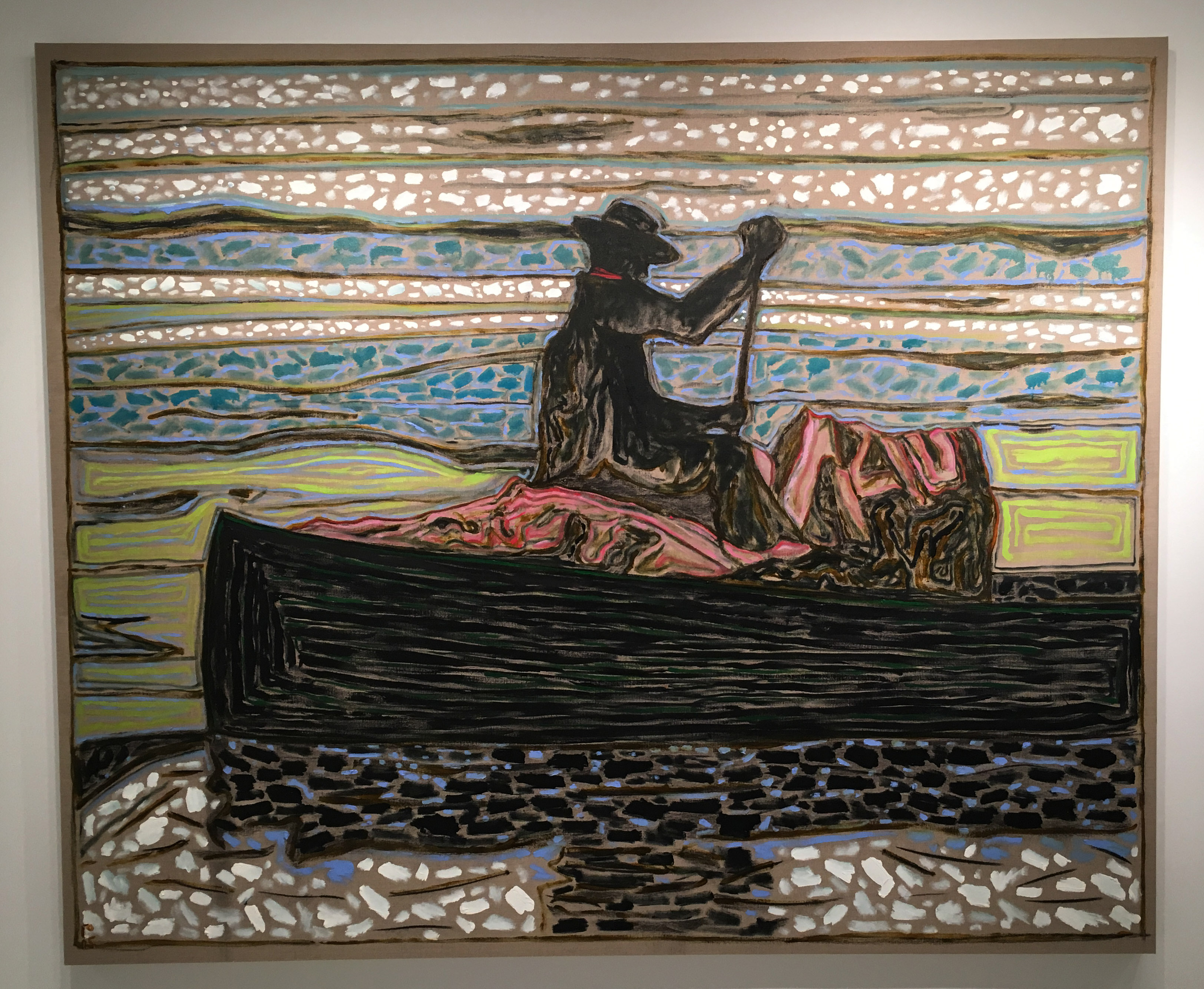 Billy Childish, alaska fur packer, 2015 at Carl Freedman Gallery in London, England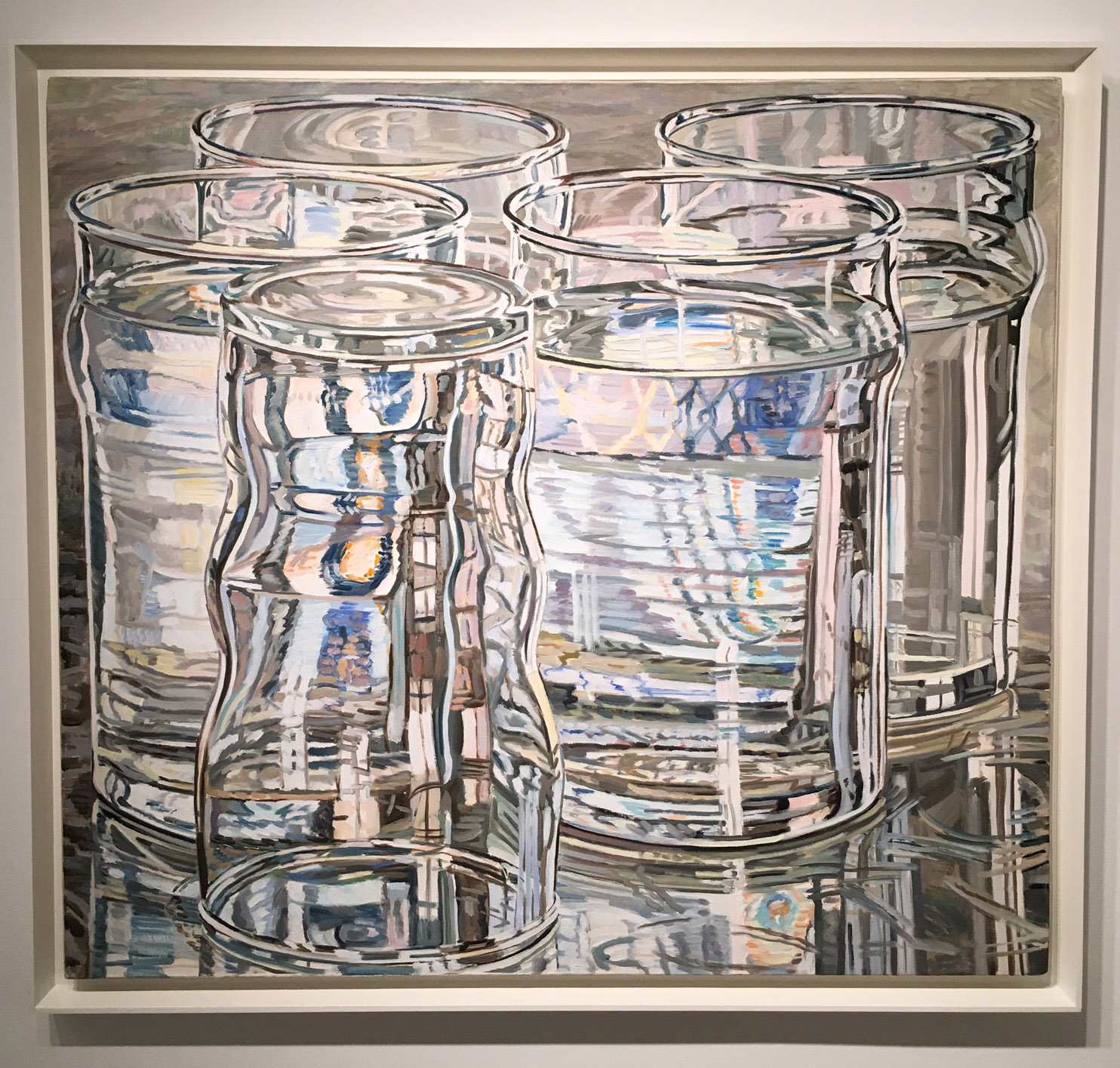 Janet Fish, Five Tall Glasses, One Dawn Morning, 1975 at DC Moore Gallery in New York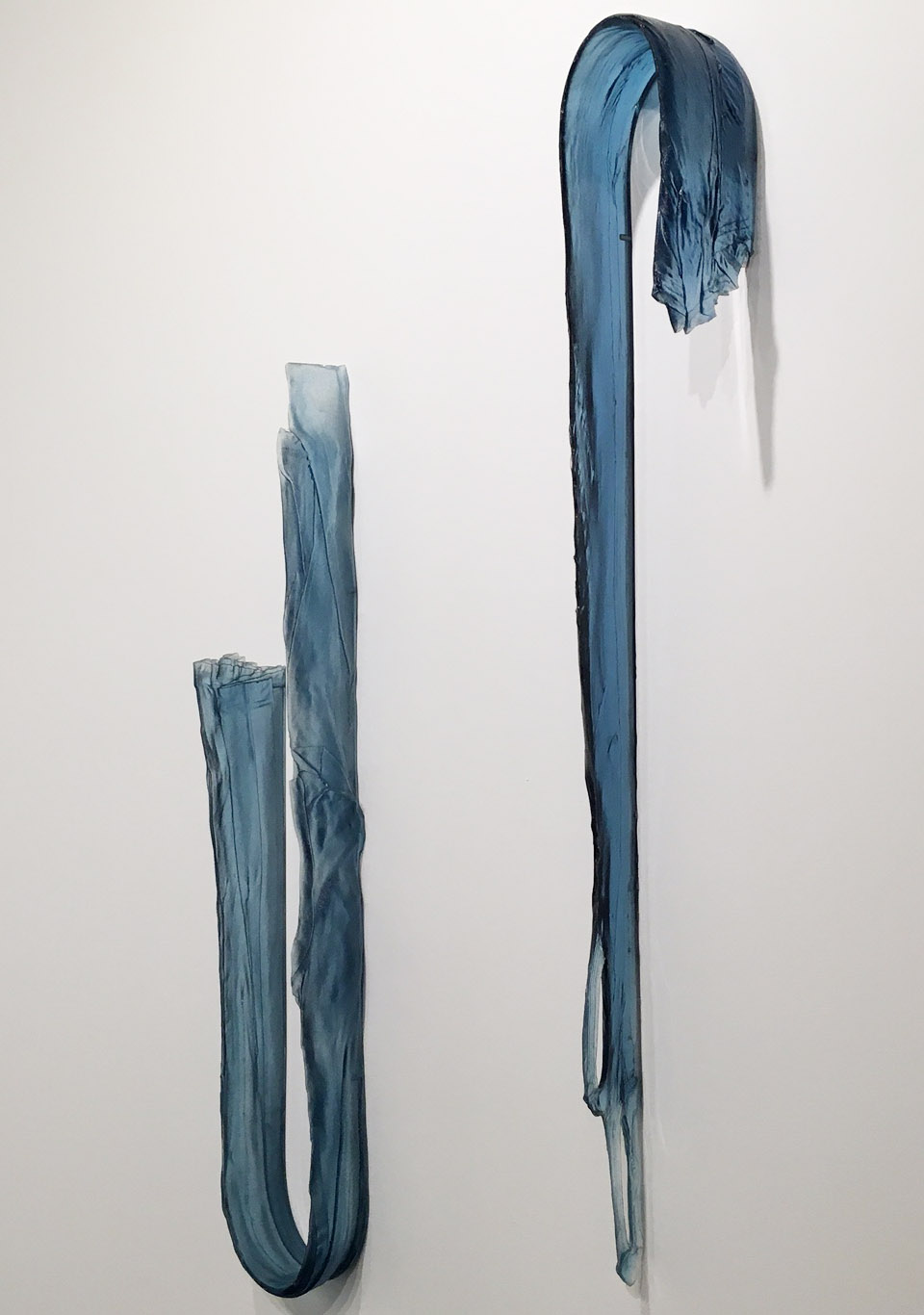 Alice Channer, Soft Shell Series, 2013 at Lisa Cooley Gallery in New York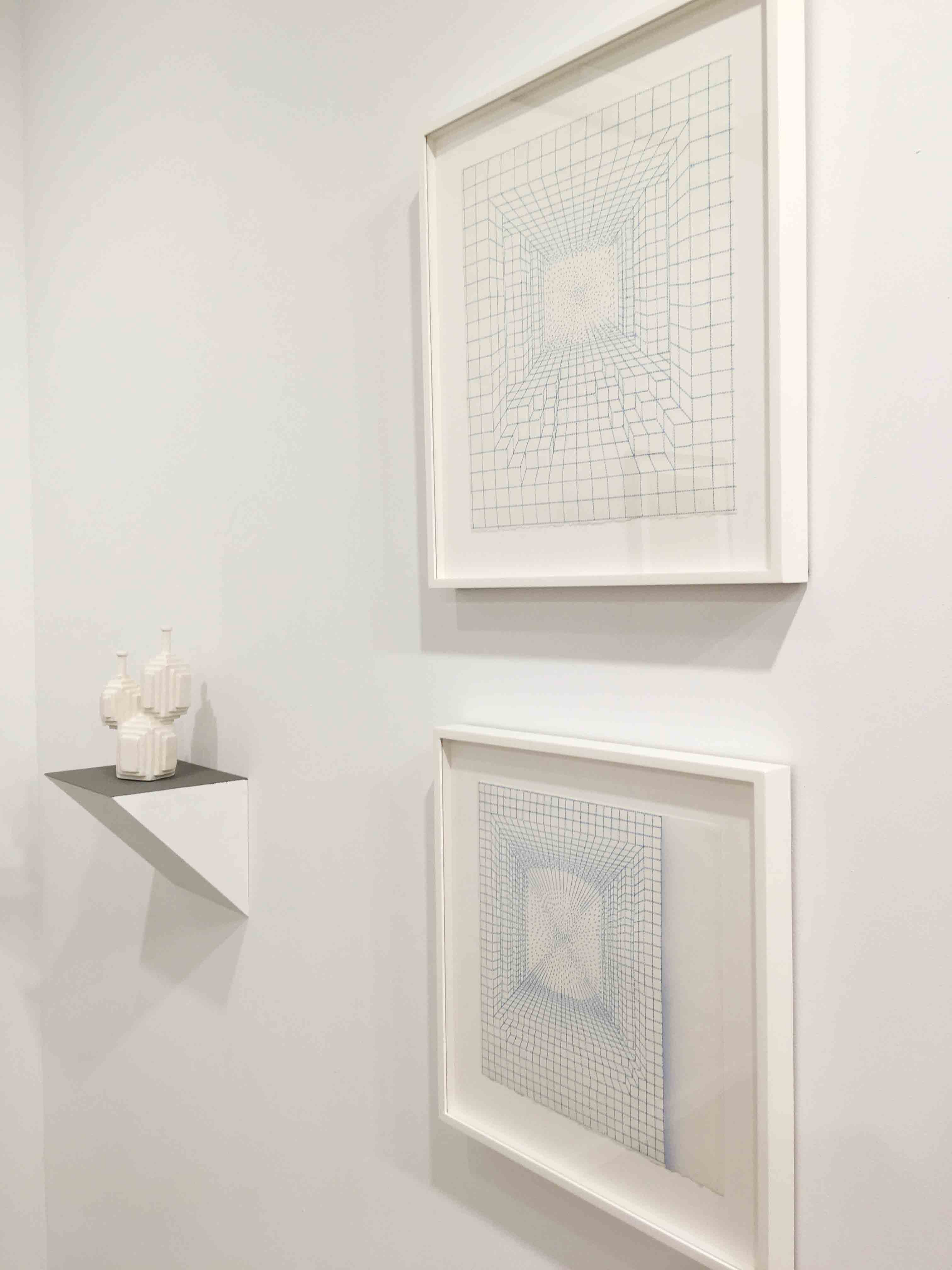 Will Yackulic, Until the End, My Dear and Module 2.2 (Sculpture), 2014-16 at Gregory Lind Gallery in San Francisco, California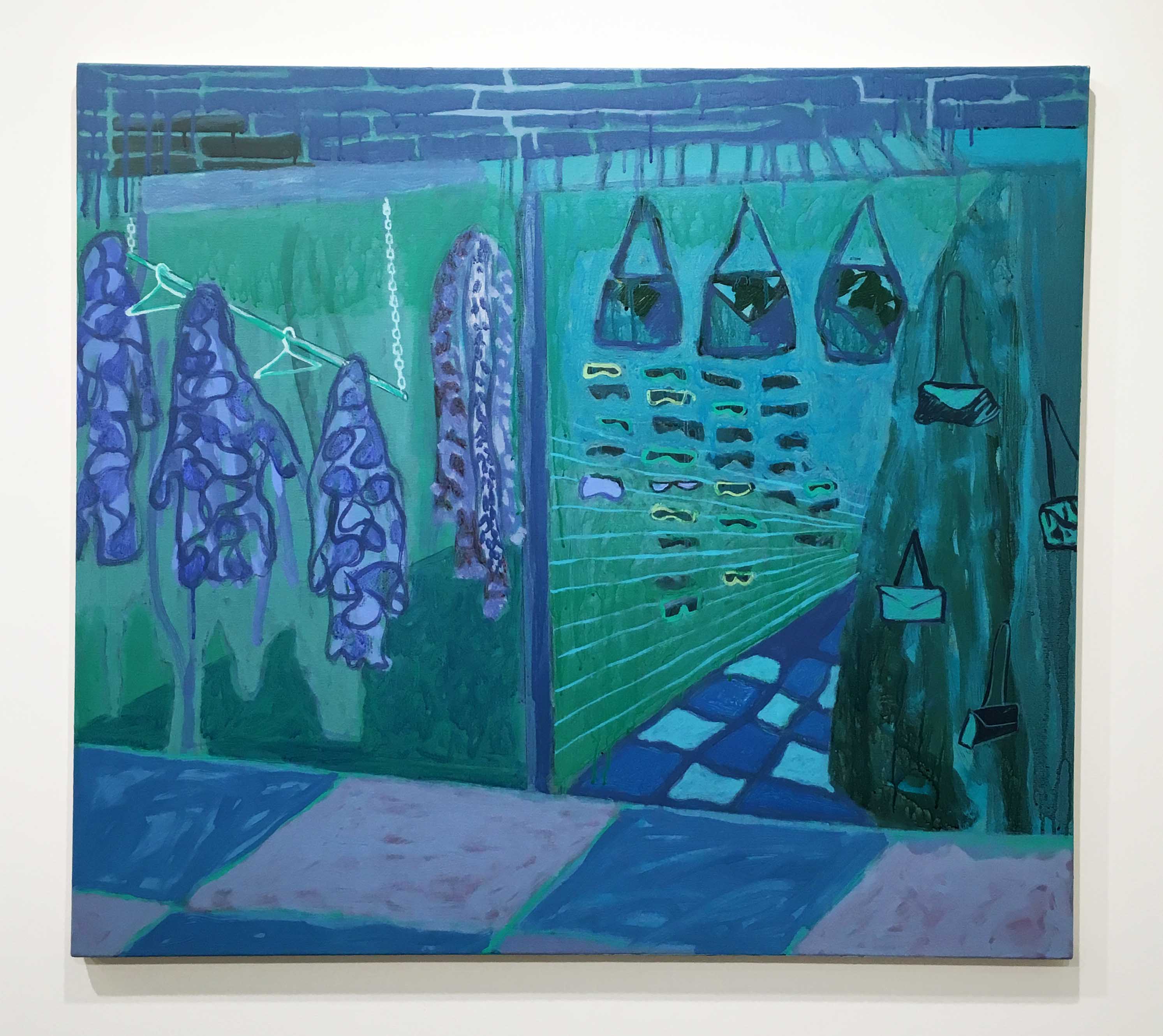 Tyson Reeder, Blue Store, 2015 featured in the booth for CANADA, New York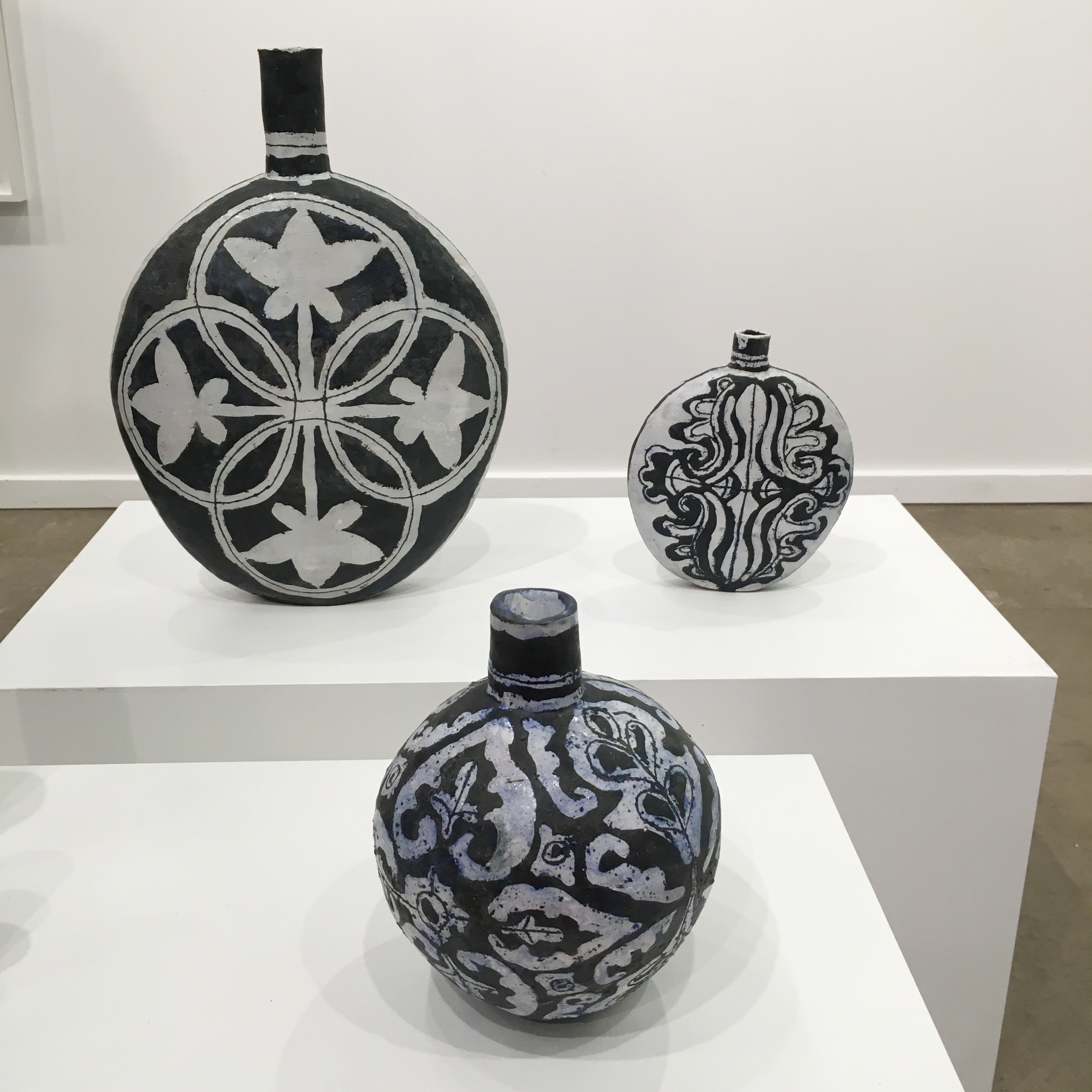 Elisabeth Kley featured in the booth for CANADA in New York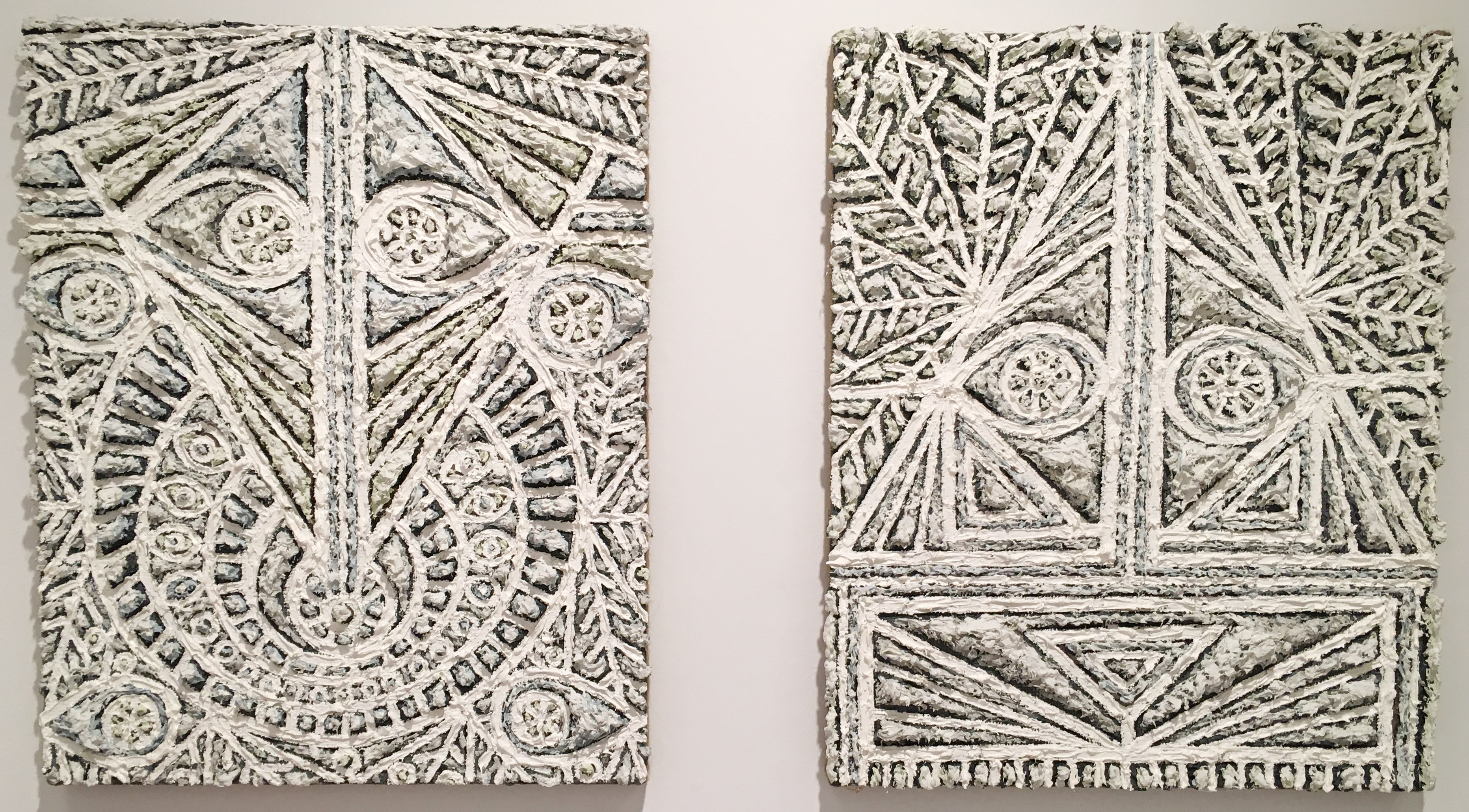 Helen Rebekah Garber, Crowley Heads, 2015 at Gallery Wendi Norris in San Francisco, California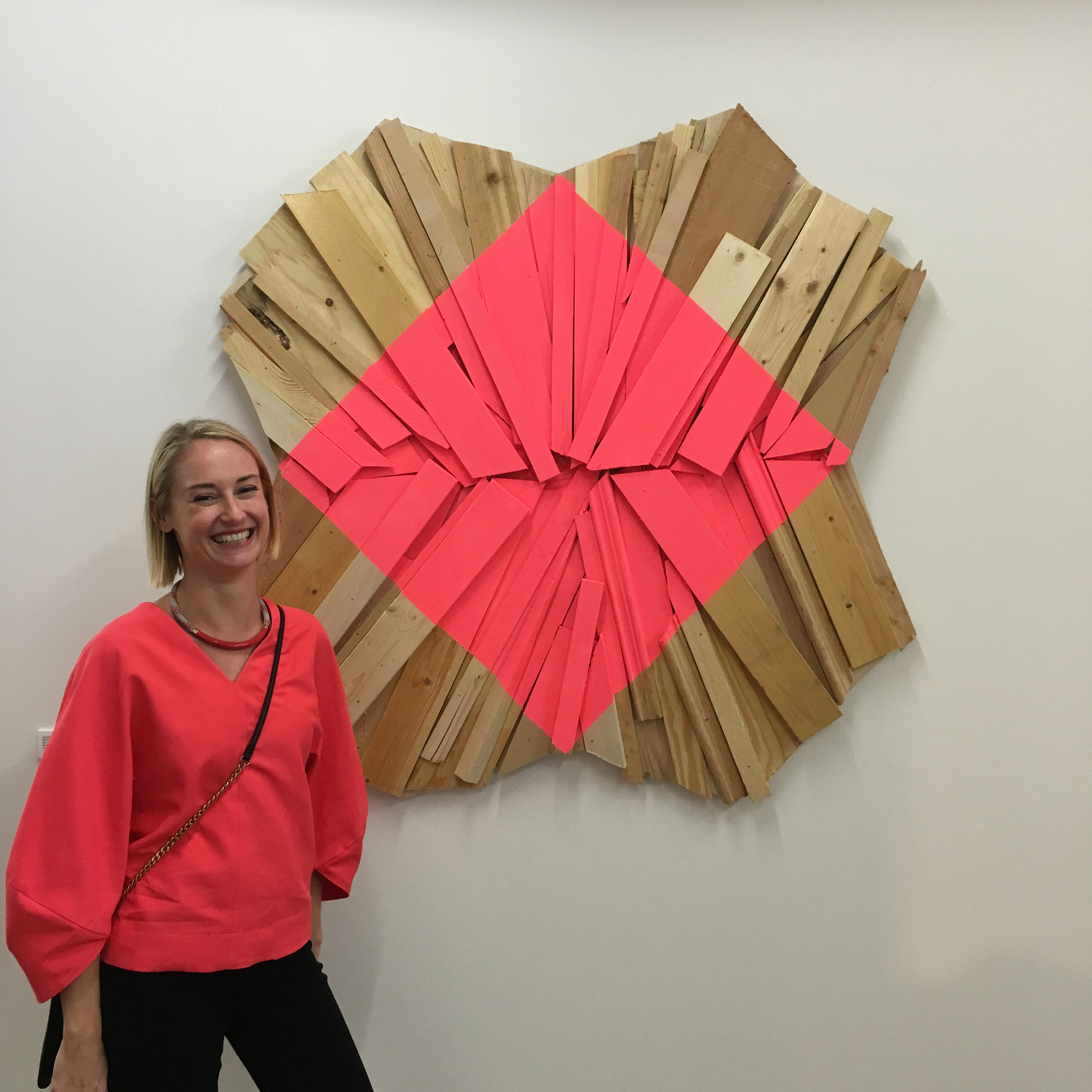 Adrienne cleverly matching with Jay Shinn's Flat Prism, 2016 at Louise Alexander Gallery in Sardinia, Italy
Monday, April 11, 2016 at 9:38 AM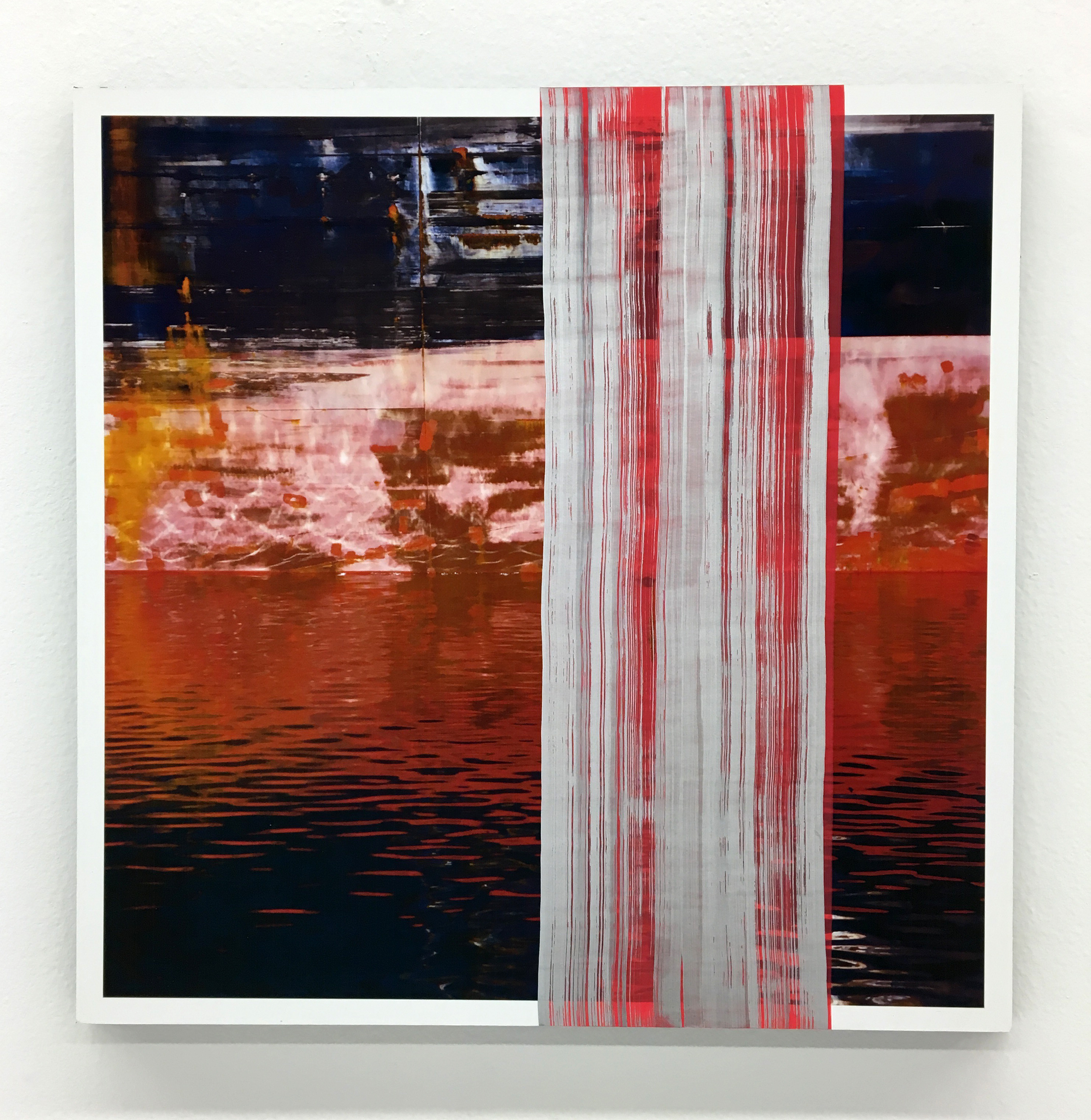 Casey Williams, Untitled, c.2012, acrylic on archival inkjet print. Exhibited at Art Palace Gallery.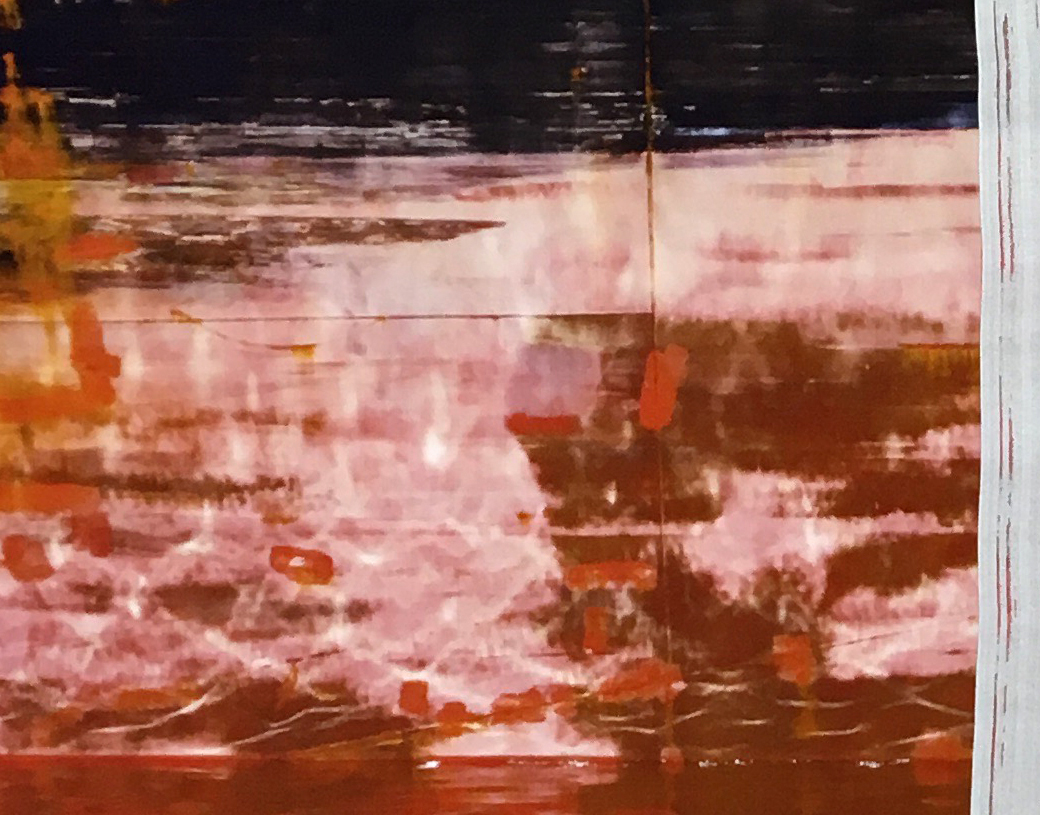 Casey Williams, Untitled (detail), c.2012, acrylic on archival inkjet print. Exhibited at Art Palace Gallery.
As a long time friend of Casey Williams we were delighted when Art Palace put on an exquisite show of never before seen works by Williams. In conjunction with Fotofest Biennial 2016, a discussion panel revolving around Williams' final works was organized by his wife, Jo Ann, studio assistant, Nick Merriweather, and the owner of Texas Gallery, Frederika Hunter. The dialogue between the three was a culmination of reminisicing over Williams' work style, the meaning behind his final series, and the lasting mark he has made on the Houston art scene.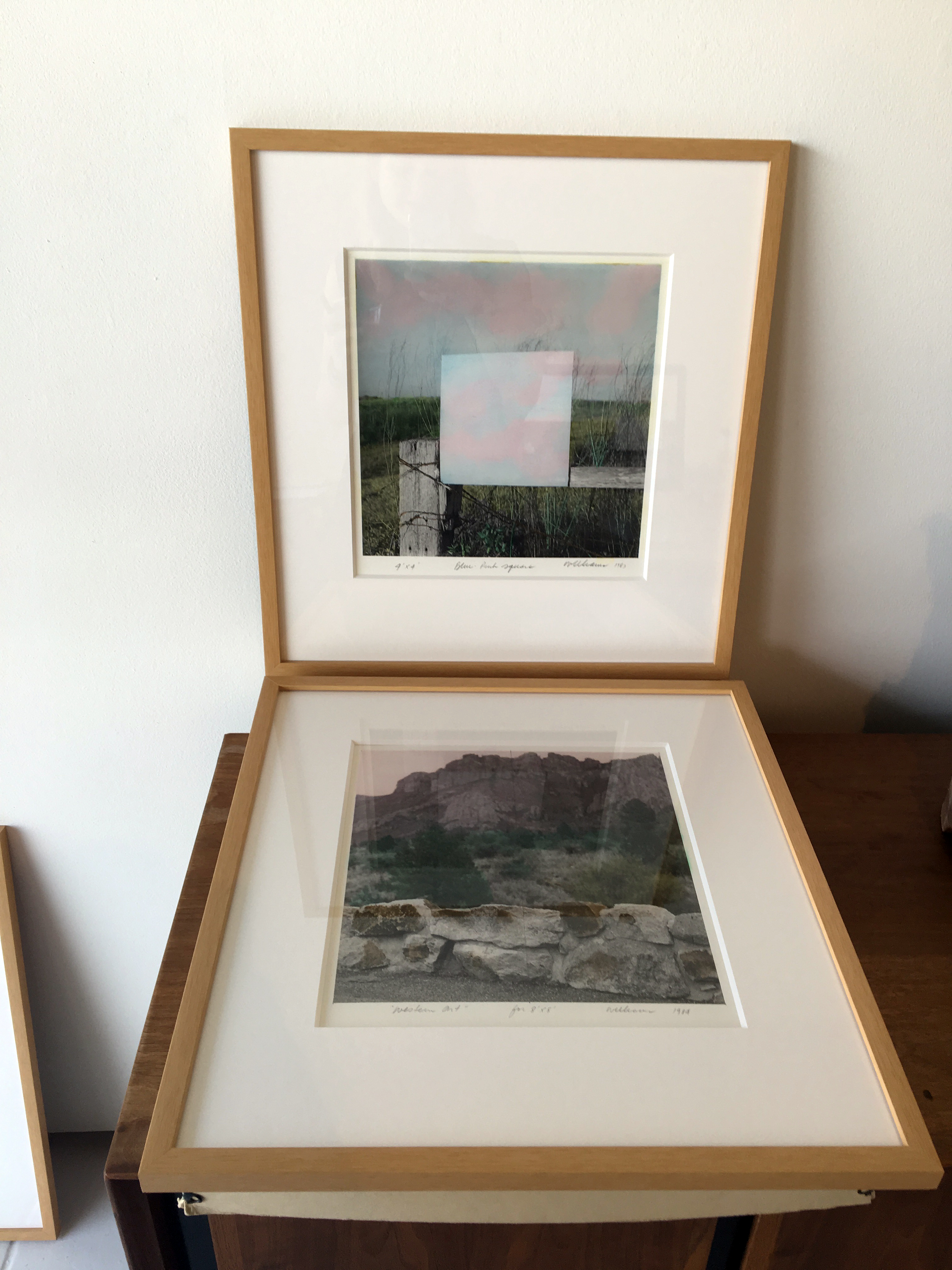 Casey Wiliams, Studies of 4 x 4 foot photographs
For Williams, expirimentaiton across all mediums and ideas is what led to his final series being known as the "painted-ons", where Williams would brush paint across his photographic images. Williams did not personally speak much about his art. However through Williams' life, it is indisputable of his love for the Houston ship channel and the influence it made on his work. Williams was particularly interested in the way a ship would float toward the surface as goods were unloaded, decreasing the ship's weight. The lower portion of the ship would then be repainted by the crewmen. The action of repainting is symbolic of Williams' paint strokes atop his own images. Many of the strokes are colors of blues and silvers, further symbolizing the shimmer and reflection of water and possibly an ode to his earlier silkscreen works, as well as becoming a meditative process for Williams.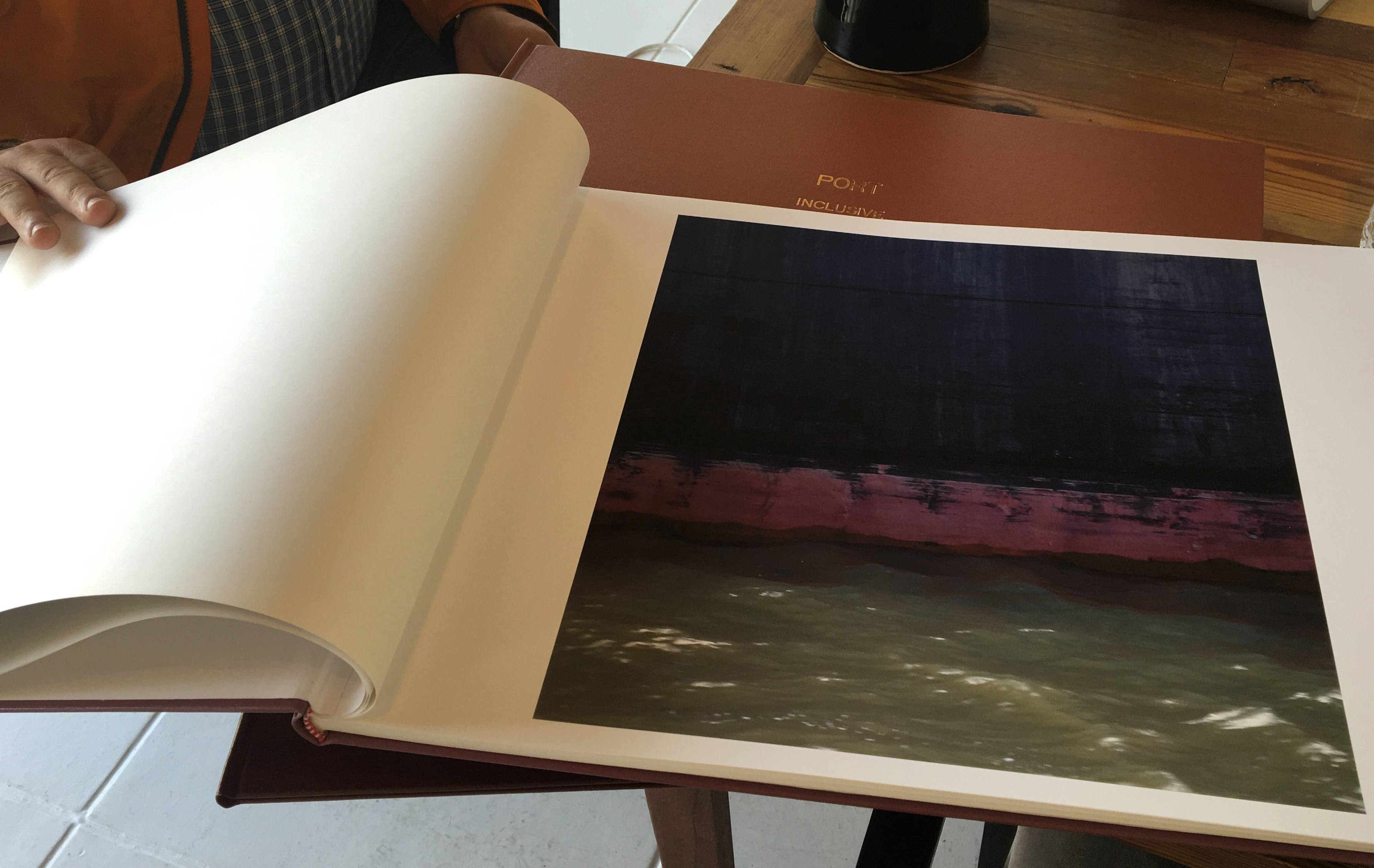 Book compiled of photography by Casey Wiliams
Casey Williams noticed details that many would naturally overlook. He forced the viewer to go somewhere they would normally bypass, giving a new perspective to the world. Williams was a master at opening up our eyes to beauty.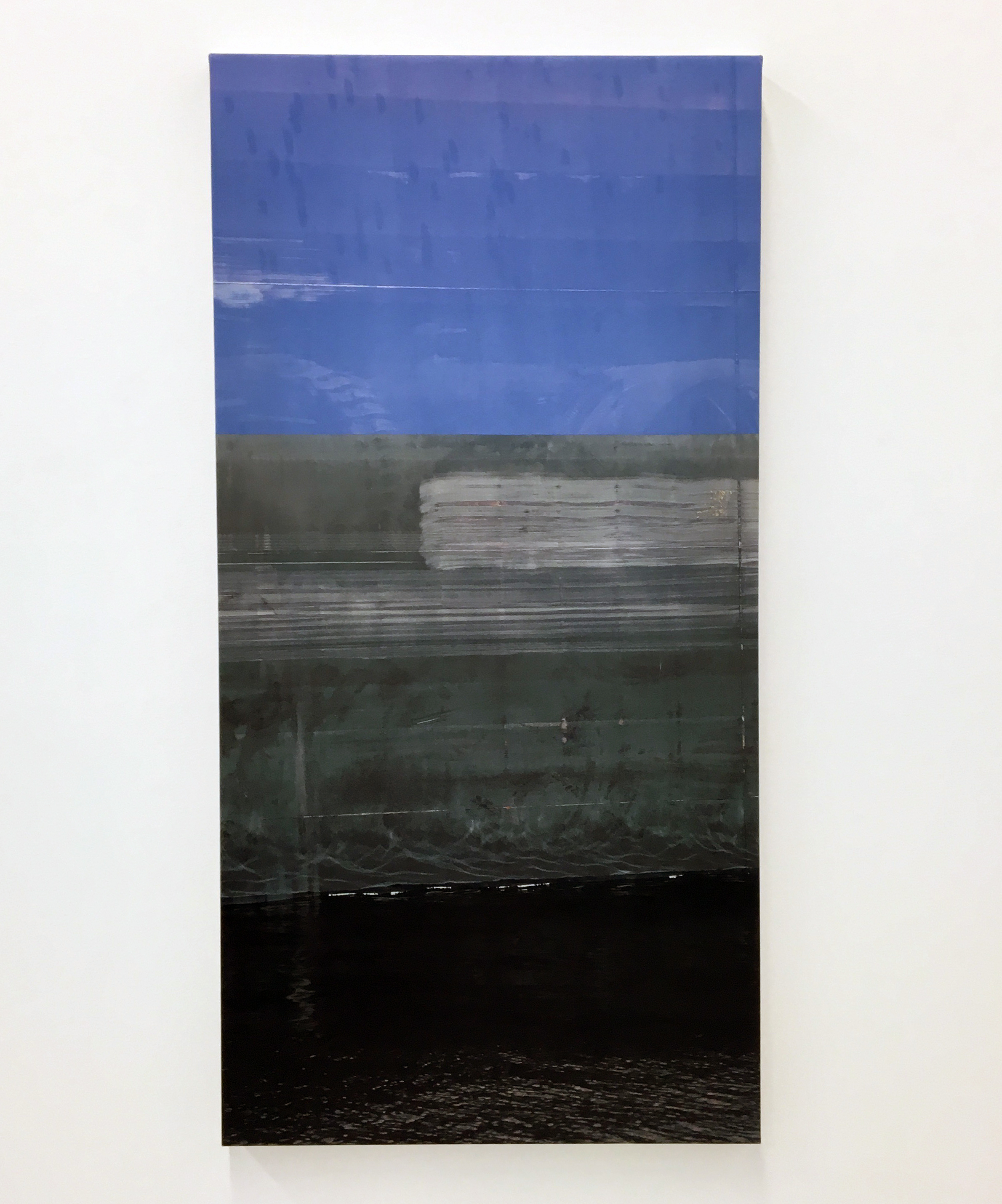 Casey Williams, Untitled, c. 2012, acrylic on archival inkjet print on satin. Exhibited at Art Palace Gallery.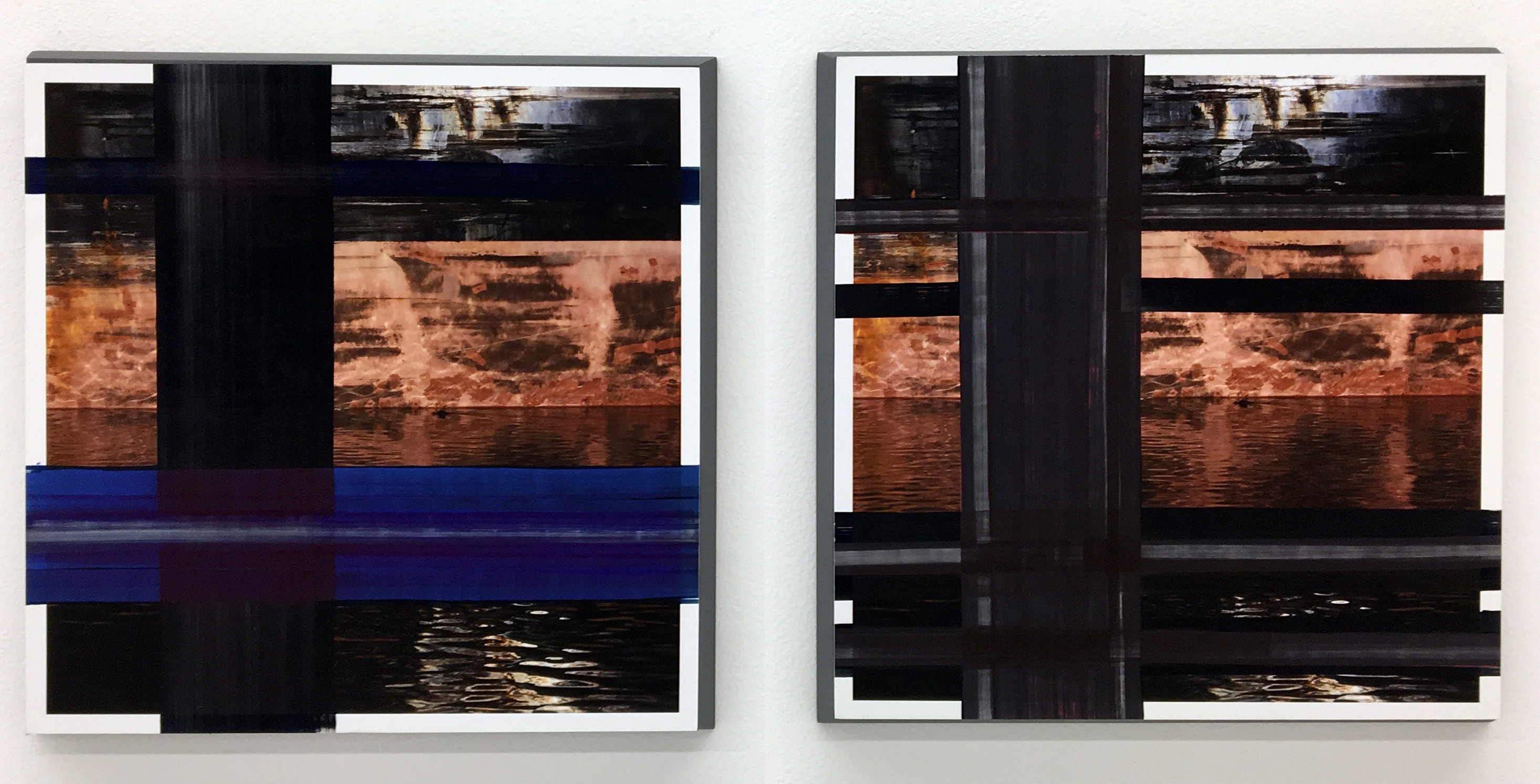 Casey Williams, Untitled & Untitled, c. 2012, acrylic on archivsl inkject print. Exhibited at Art Palace Gallery.
Thursday, September 24, 2015 at 4 PM
With 60 galleries including a special presentation of galleries from Mexico City hand-selected by curators Leslie Moody Castro and Bill Arning of CAM Houston, we expect this year to be the best Texas Contemporary Art Fair yet!
Here are the events we think are not to be missed this TCAF:

TX CONTEMPORARY HAPPY HOUR AND KICK-OFF AT THE MENIL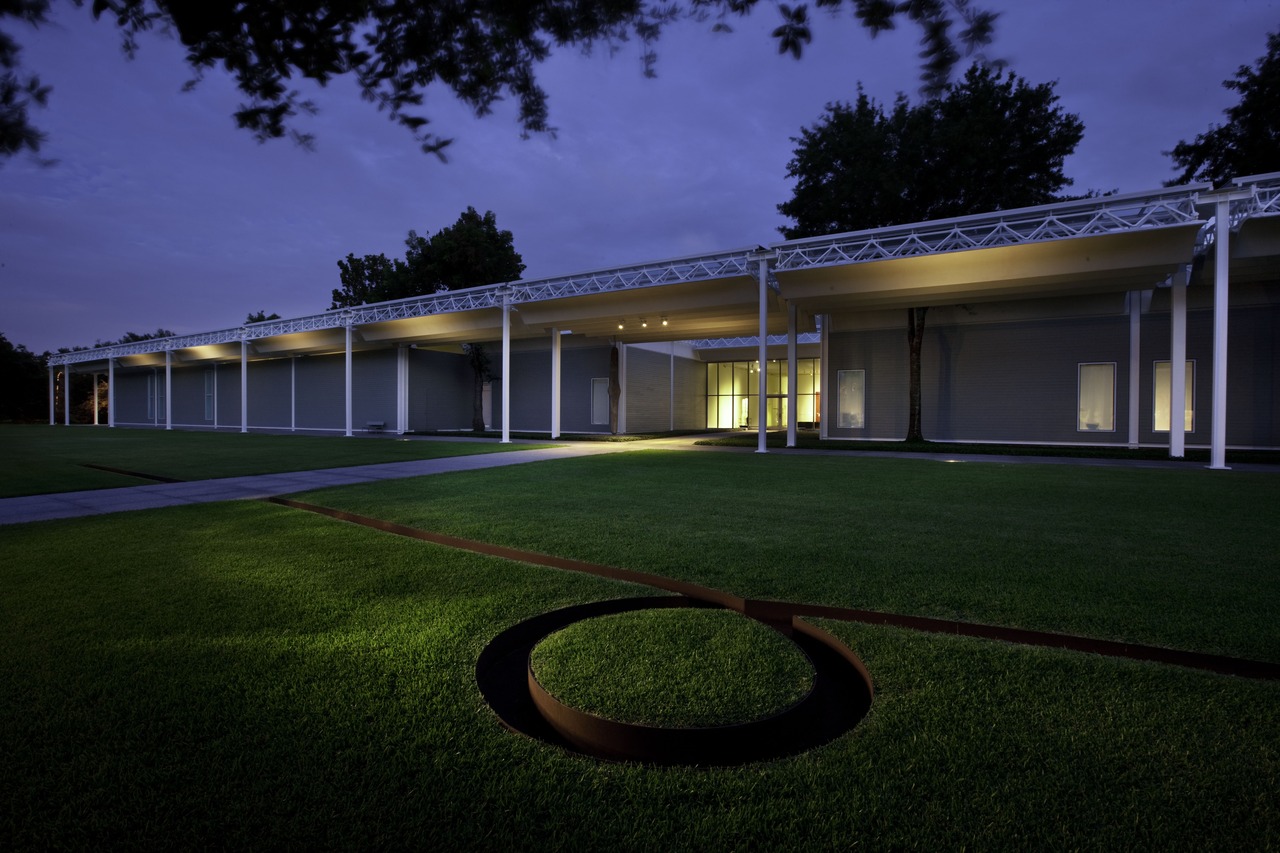 Photo credit: Proud Pony International
WHEN: September 28, 2015, 6-8pm
WHERE: The Menil Collection
ACCESS: RSVP only
The Menil Contemporaries and the Texas Contemporary Art Fair will kick off the 2015 fair week with refreshing beverages from Deep Eddy Vodka and Leprechaun Cider and light bites from Canopy.

Claire Elliott, Assistant Curator, will lead tours of the new exhibition, Apparitions: Frottages and Rubbings from 1860 to Now, and attendees will have the opportunity to sign up for an exclusive tour of the Texas Contemporary Art Fair on October 3rd and 4PM.
Attendance is limited but if you RSVP, you can get your free tickets here.
---

VIP PREVIEW OF THE TX CONTEMPORARY ART FAIR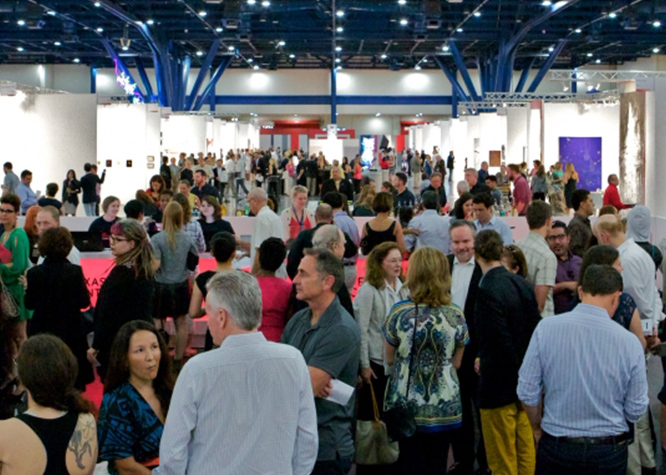 Photo credit: Texas Contemporary Art Fair
WHEN: October 1st
6-8PM Early Access for Patron Pass Holders
8-10PM VIP Preview Party
WHERE: George R. Brown Convention Center
Get a first look at the art fair before it opens to the public while partying with fellow fair VIPs. On behalf of Kinzelman Art Consulting, you can request a complimentary pass to the VIP preview beginning at 8PM here.
If you choose to upgrade to the Patron Pass, your proceeds benefit the Contemporary Arts Museum Houston and you get even earlier access to the fair from 6-8pm to enjoy complimentary light bites and bubbles.
INSIDER TIP: Skip the valet line and take an Uber using the code TX Contemporary. If you're a first time rider, your ride is free up to $20!
---

CONVERSATION: THE HAAS BROTHERS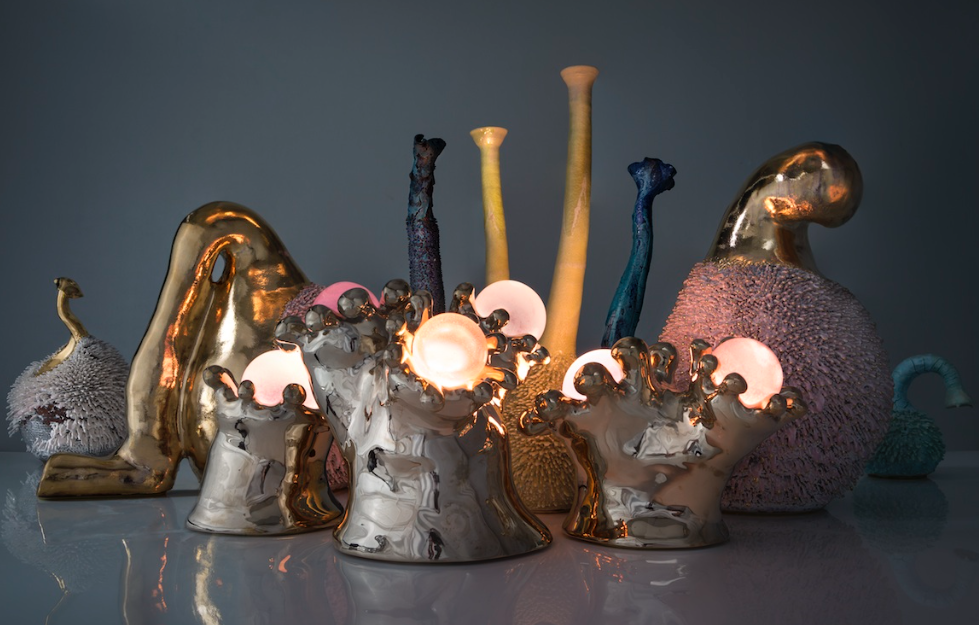 Accretion Vases and Zoidberg Lamp Series, 2014, Accretion Vases: Ceramic. Zoidberg Lamp Series: Cast Bronze, Blown Glass.
WHEN: Saturday, October 3rd, 1:30-3:00PM
WHERE: Texas Contemporary Art Fair Theater, George R. Brown Convention Center
ACCESS: Open to all fair pass holders
Join the Haas Brothers, twins Nikolai and Simon as they discuss their practice of blurring the lines between art and design.

The brothers had a creative upbringing in Austin, Texas received attention right away for their nimble craftsmanship and clever use of materials, and the few years since have seen them evolve from fabricators and collaborators to studio art innovators.

In their current works, The Haas Brothers explore aesthetic and formal themes related to nature, science fiction, sexuality, psychedelia and color theory. Their mastery and unique use of materials ranging from brass, bronze, porcelain and fur to highly technical resins and polyurethane, matched with their insatiable curiosity and remarkable visual intelligence, sets them apart as artists. Born in Austin, TX, the Haas Brothers currently live and work in L.A.
---

CHERRYHURST HOUSE FALL 2015 OPENING BRUNCH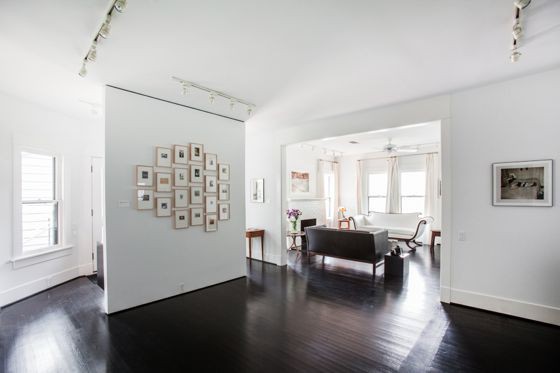 Photo credit: Houston Press
WHEN: Sunday, October 4th, 11:30AM- 4PM
WHERE: Cherryhurst House
ACCESS: RSVP only
Come meet Cherryhurst House Founder and Director, Dallas McNamera, and the Fall 2015 artists-in-residence as they celebrate the opening of Strangely Familiar: Works of Visual Fiction by Barbara Levine and Daniela Edburg.
This private home, typically available by appointment only, opens its doors and invites you to come by for mimosas, crepes, and tunes by DJ Clint Brussard!
To join the party and for directions, RSVP here.
---

CONVERSATION: "THE OTHER MEXICO"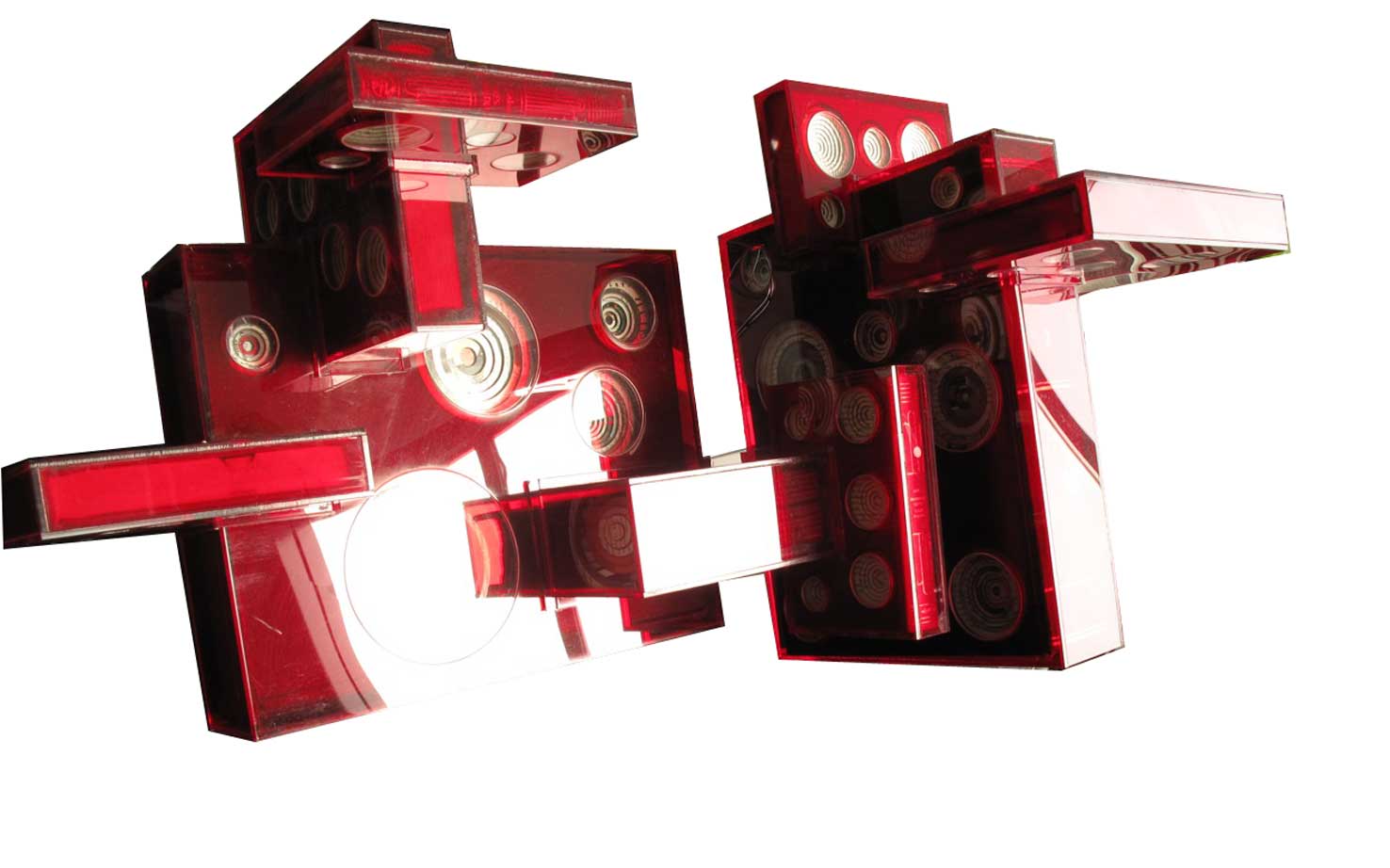 Hector Falcon, Hipervinculo, 2011, Books in Arcylic.
WHEN: October 4th, 1:30- 4:00PM
WHERE: The Texas Contemporary Art Fair Theater, George R. Brown Convention Center
ACCESS: Open to all fair pass holders
The fifth edition of Texas Contemporary marks the launch of the fair's dynamic partnership with the Department of Cultural Affairs at The Mexican Consulate in Houston. Curated by Leslie Moody Castro, independent curator based in Mexico City, The Other Mexico intends to make a tangible connection between the cities of Houston and Mexico City.
This panel discussion with Moody Castro and Andrea Paasch, Exhibition and Special Projects Manager of the Museo Rufino Tamayo, will focus on the ever shifting arts ecosystem of Mexico City, and the role of the participating galleries.
The panel will explore the heterogenous nature of the city itself, and look at the contemporary arts as a micro-cosmic community within the city, while illustrating the importance of interconnectivity with other city centers.