Friday, November 22, 2019 at 8:38 AM
Earlier this month, the Museum of Fine Arts, Houston shared exciting redevelopment plans with the community, including a brand new modern and contemporary art building and impressive additions to the institution's permanent collection. In the upcoming years, the museum's 14-acre campus will become home to seven major site-specific commissions by internationally recognized artists El Anatsui, Byung Hoon Choi, Carlos Cruz-Diez, Olafur Eliasson, Trenton Doyle Hancock, Cristina Iglesias and Ai Weiwei. Kinzelman Art is honored to have collaborated with two of these distinguished, globally recognized artists, and are thrilled to know that the Houston community will soon be enriched further through their works that will be featured at the MFAH.
KAC x EL ANATSUI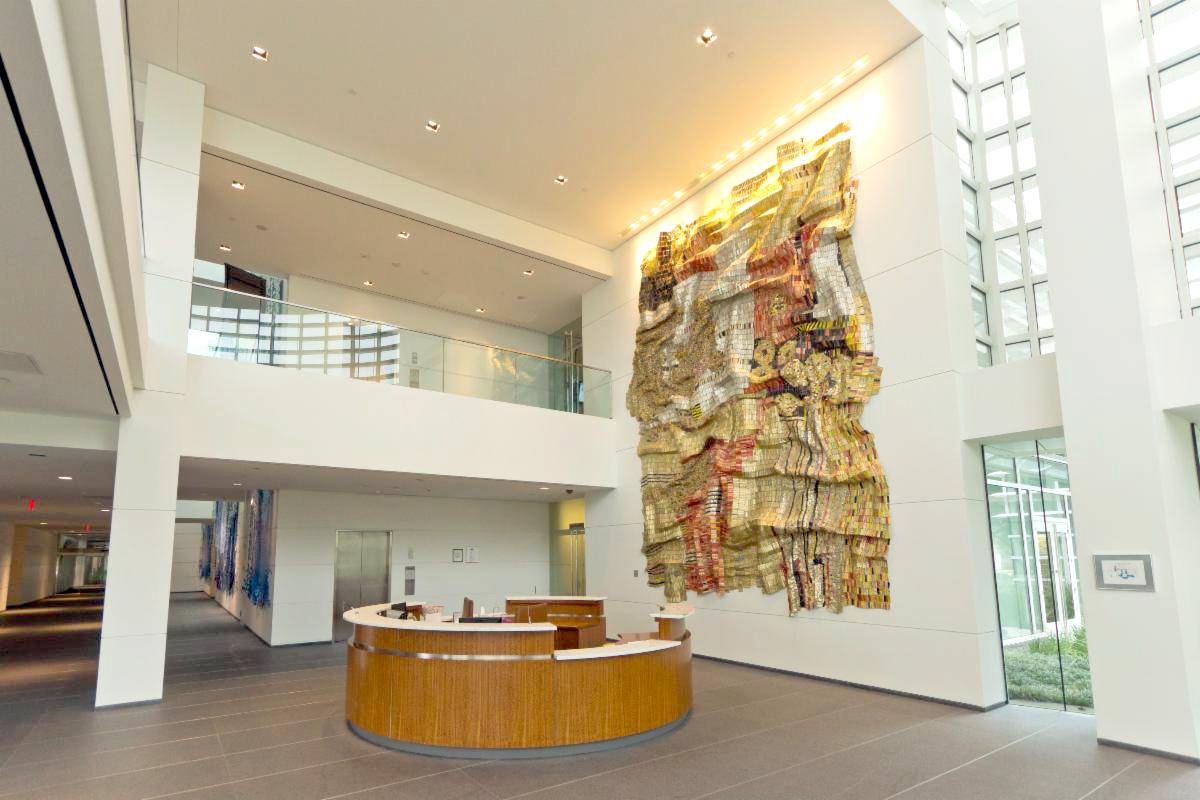 El Anatsui's site-specific commission in the Energy Corridor, Houston, TX
In 2007, Julie Kinzelman worked with Nigerian artist El Anatsui to complete his very first site-specific commission in the United States. Stretching 27 feet high, the impressively scaled sculpture is constructed of thousands of folded and crumpled bottle tops bound together. The piece was specifically designed for our client, a multinational energy corporation headquartered in Houston, Texas.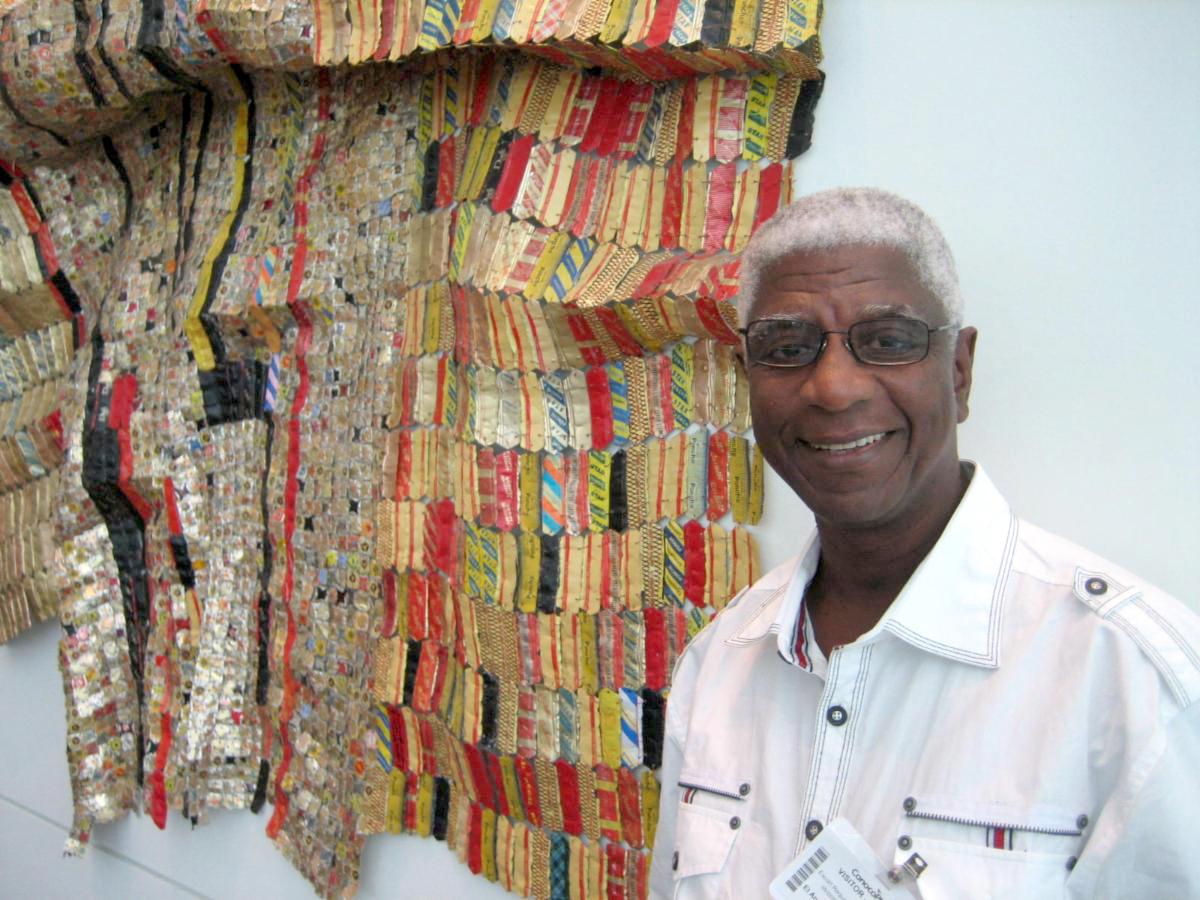 Anatsui alongside his artwork during a visit to Houston.
Anatsui is now internationally recognized for his alluring assemblages of found, recycled materials that ultimately transform the environment for which they hang. His work is a direct representation of his African roots, while also referencing the environment, mass consumption and waste.
KAC x OLAFUR ELIASSON
In 2016, Kinzelman Art kicked off a three year project working closely with Berlin-based artist Olafur Eliasson. In tandem with his esteemed studio of engineers and architects, Eliasson created a two-part, site-specific sculpture for Texas A&M's new Zachry Engineering Education Complex. Eliasson's concept for the commission was to invite viewers to consider mathematically how a cube can transform into a sphere.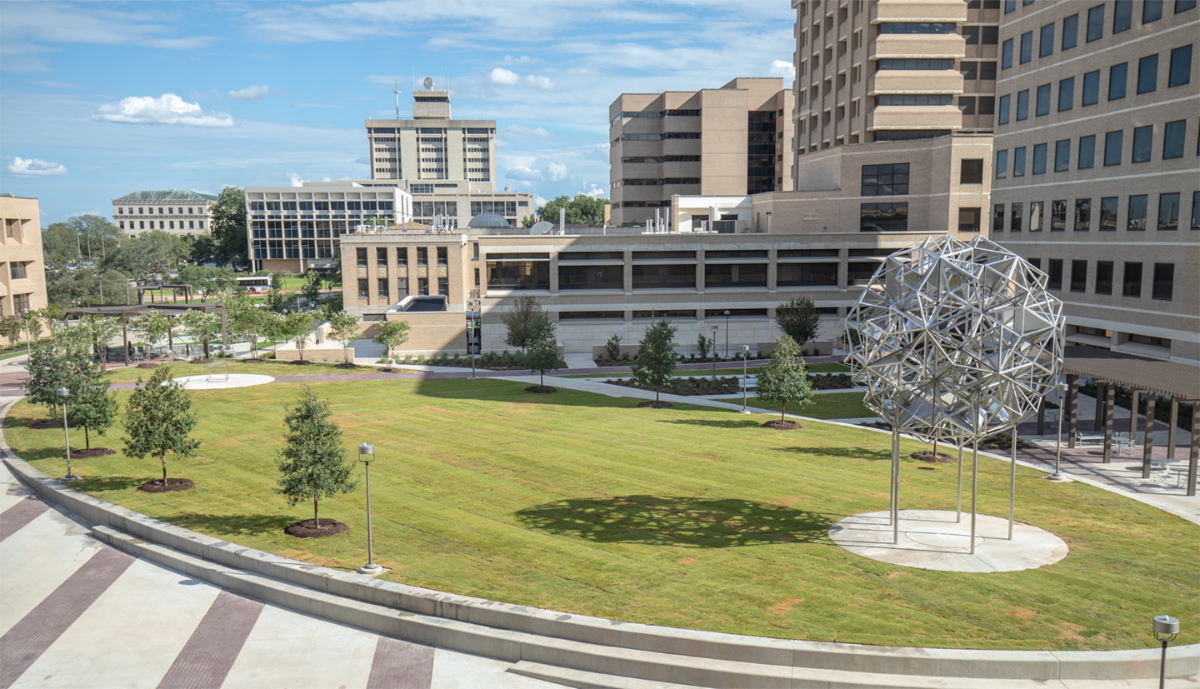 Olafur Eliasson's site-specific sculpture at Texas A&M University
Eliasson's sculpture, "How to Build a Sphere out of Cubes," includes two brushed and polished stainless steel sculptures situated at the outer ends of the elliptical lawn engaging in formal dialogue with one another. The iconic artwork attracts students and visitors and serves as a desired meeting point on campus. You can learn more about this artwork, and KAC's project with Texas A&M here.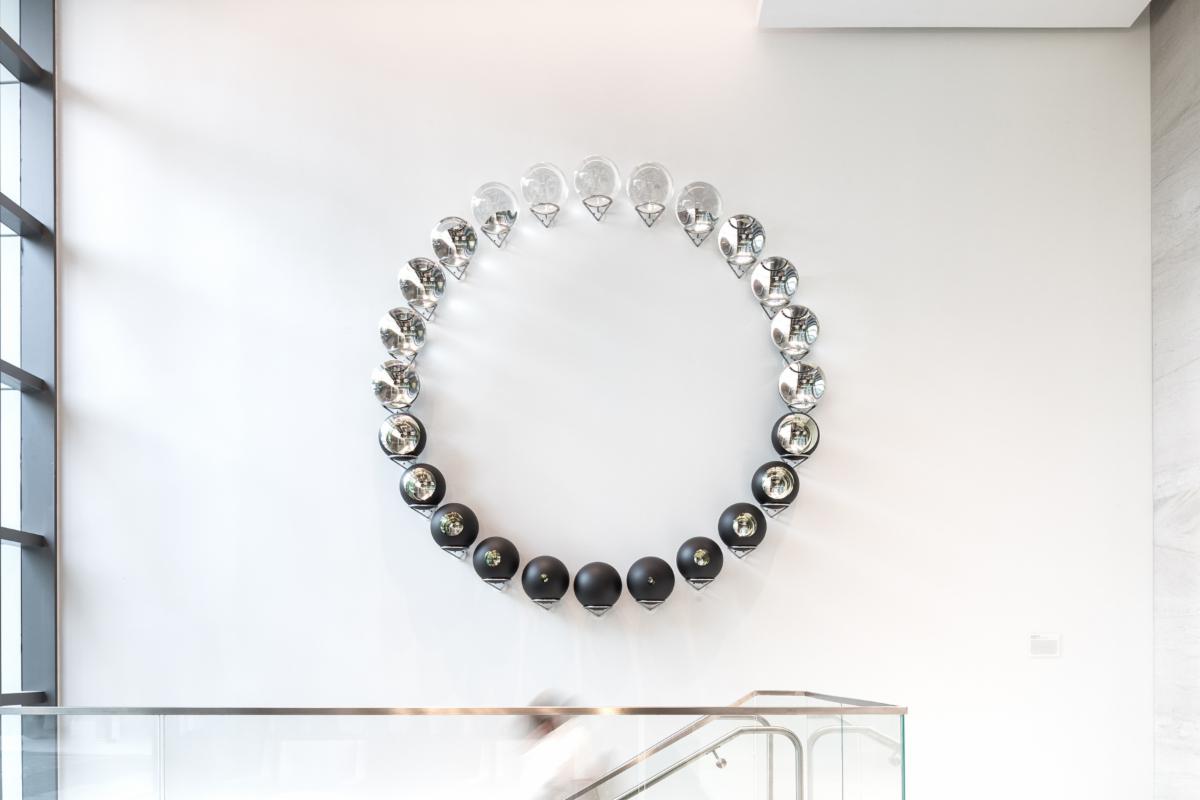 "The Breathing Moon" installed in the lobby space at Park District, Dallas.
KAC also prominently featured Eliasson's sculpture, "The Breathing Moon", in the newly completed sophisticated lobby of Park District, Dallas. This sculpture is comprised of 24 crystal spheres to infer phases of the moon. Similar to Eliasson's sculpture at TAMU, and much of his work, the mirrored surfaces encourage interaction with an ever changing appearance dependent on the viewer's movements and the surrounding space.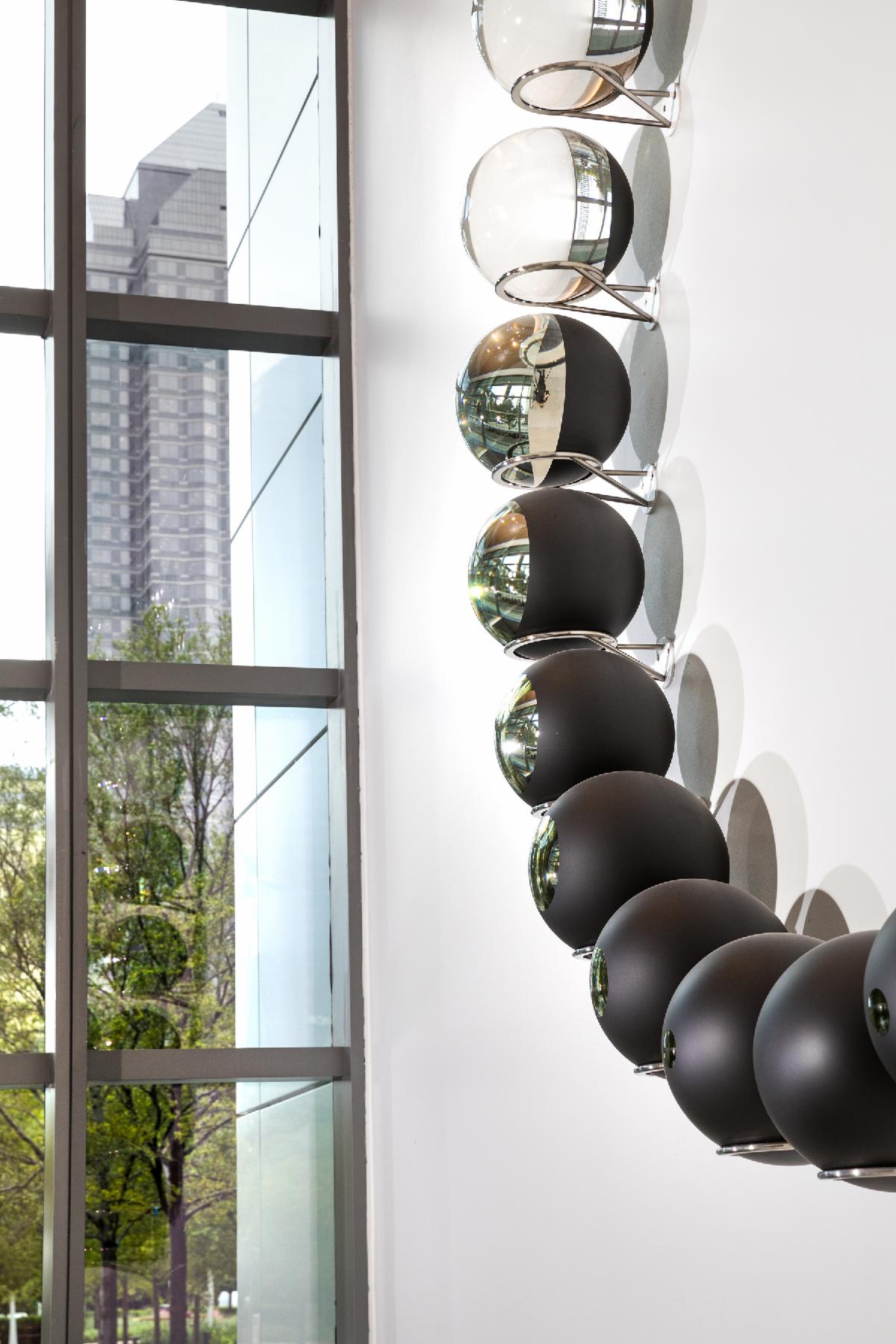 "The Breathing Moon" Detail Image.
Friday, November 30, 2018 at 1:22 PM
PARK DISTRICT DALLAS
At the heart of the Dallas Arts District, a new mixed-use development recently unveiled their art collection at a public event last month. In collaboration with Trammell Crow Company, Kinzelman Art Consulting acquired 4 works of art for the lobby of their 900,000+ square foot office tower. Among these pieces are a wall-based sculpture by Olafur Eliasson, two site-specific commissions by Billy Childish and a 16 foot painting by Jennifer Bartlett.

Olafur Eliasson wall-based sculpture at Park District, Dallas.
The lobby's sleek open space is punctuated with a pristine Eliasson sculpture titled "The Breathing Moon." Eliasson's work examines consciousness and cultural conditions, and how they define human interaction and perception of the world around us. Nearby is Jennifer Bartlett's dynamic sky painting, consisting of a dense crosshatching that creates texture amid vibrant colors that illuminate the clouds in the composition.

Jennifer Bartlett painting at Park District, Dallas.
Two paintings commissioned by British artist Billy Childish are also included in the collection. In his emotive oil and charcoal paintings, Childish skillfully illustrates his signature fluid and gestural painting technique.

Billy Childish painting at Park District, Dallas.
ORRICK, HOUSTON
KAC recently completed a collection for LA-based law firm, Orrick's new Downtown, Houston office space. The space houses a diverse list of artists, both national and internationally represented, and includes works on paper, paintings and wall-based sculptural works.

Graham Caldwell installation and detail images at Orrick.
Among Orrick's collection are works by Matt Kleberg, Alex Katz, Katy Stone, Evan Robarts, Linda Martinello and others.

Evan Robarts and Matt Kleberg pieces at Orrick.​
Tuesday, August 14, 2018 at 10:31 AM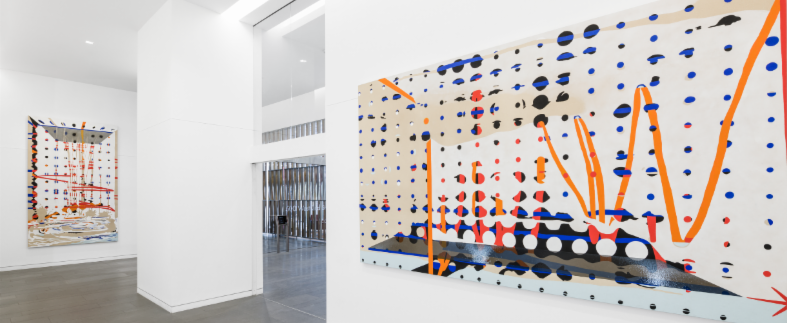 Ruello's commissions installed at 500 w 2nd.
Kinzelman Art Consulting partnered with Trammell Crow Company and CBRE on their new skyscraper located in Downtown, Austin. In close proximity to Austin's beloved Lady Bird Lake, the striking 500 West 2nd Street space, designed by Gensler, holds an impressive collection of tenants. The project goal was to activate the lobby with boldly infused color, and reflect Austin's iconic flare.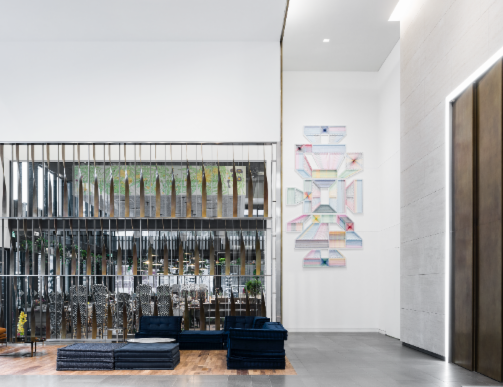 Esparza's wall-based sculpture in the lobby space.
"Art brings a new set of rules and compositions that juxtapose with architecture in ways that are unexpected and can be serendipitous. This building and lobby were conceived as hierarchic, one leading to the other and vice versa where momentary interruptions in the order allow for the individual to contemplate and enjoy being transported by the art."

- Tom Marsden, Associate, Gensler
El Paso-based artist Adrian Esparza, represented in Dallas by Cris Worley Fine Art, was selected to address the largest wall with his signature sarape artwork. This impressively sized piece, scaled specifically for the vertical wall, offers a visual push-pull effect with bold contrasting colors. The unique material usage in Esparza's work forms a natural dialogue across the lobby, where Erin Curtis's equally active cut and layered painting is installed. Although indicative of Curtis's body of work, this piece in particular is intended to mimic the rapid growth and vibrant spirit of Austin, TX, where Curtis also resides.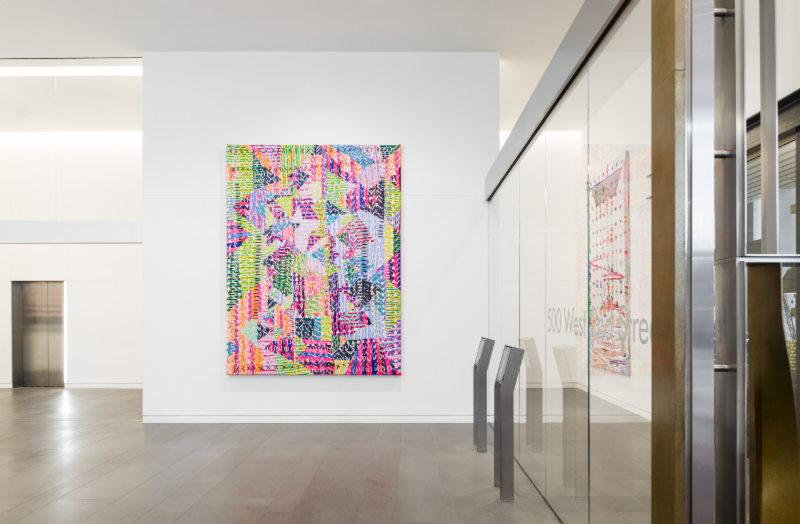 Curtis's cut and layered painting in the lobby space.
The collection continues around the corner with two large-scale paintings by Houston-based artist Robert Ruello, represented by Inman Gallery. These are Ruello's largest works to date, functioning as murals to tenants entering the building through the garage elevators. Ruello digitally renders his compositions, then carefully transfers them onto canvas using tracing paper and various densities of paint and flashe. This technique informs a unique visual language transitioning between moments of bold expression and negative space. The building's collection upstairs includes works on paper by Nicola Lopez and Ross Bleckner, and a site-specific installation by Paul Fleming.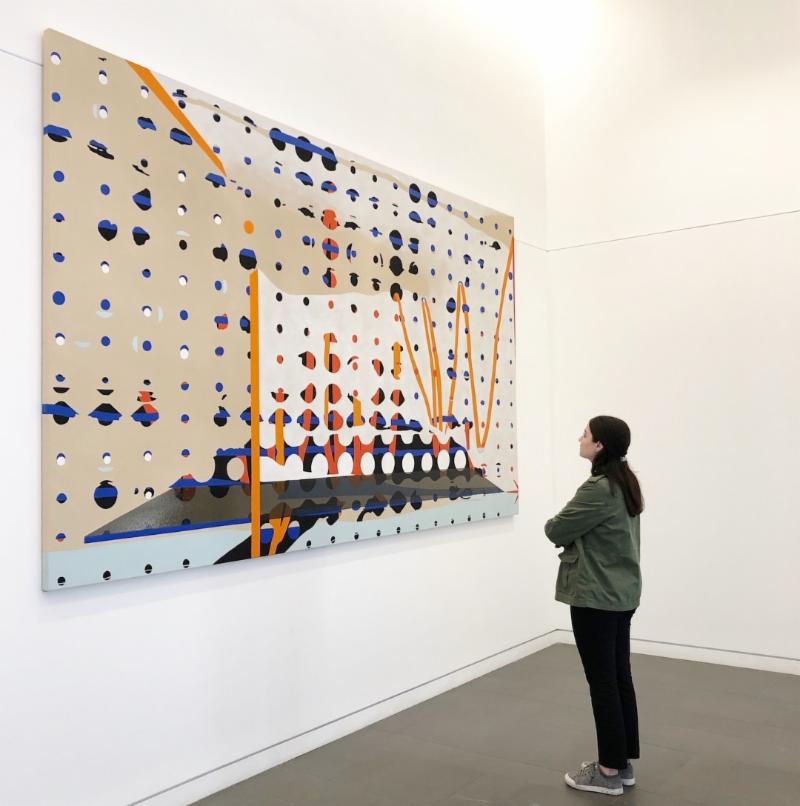 KAC admiring Ruello's painting.
" KAC was wonderful to work with and made the entire process of selecting, commissioning and installing each piece at 500 W 2nd Street stress free for the ownership team. The art has completed our lobby and activated the borders of the space while staying true with the original design intent. Our tenants enjoy the pop of color and the energy it brings to their daily life. "

-Kristi English, Development Manager, Trammell Crow Company
Wednesday, March 28, 2018 at 12:35 PM
When the Australian mining company, BHP announced their plans to construct a 600,000 square foot sky scraper designed by Pickard Chilton of New Haven, Connecticut along the bustling Post Oak Boulevard in Houston, Kinzelman Art was honored to be selected to place a prominent work of art within the refined lobby. On behalf of BHP and in partnership with Gensler, KAC led the process of selecting New York based artist, Sharon Louden, represented by Morgan Lehman Gallery to create a site-specific sculpture suspended from the 30 foot high lobby ceiling.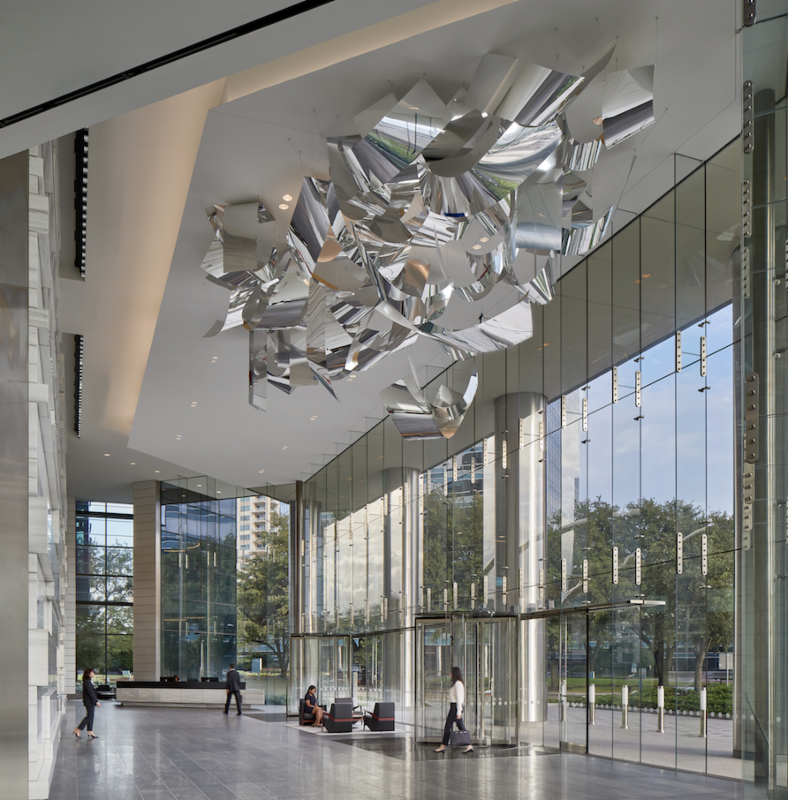 Louden's site-specific installation
Louden's ongoing exploration of compelling materials such as large swaths of mirror-polished aluminum set the stage for a dynamic, yet refined installation. The cascading sculpture creates a fluid composition that one could relate to the mining industry and natural geological formations. Among the multi-faceted aspects of the overall work of art is its ability to physically reflect the surrounding environment and changing light as well as the movement of pedestrians below.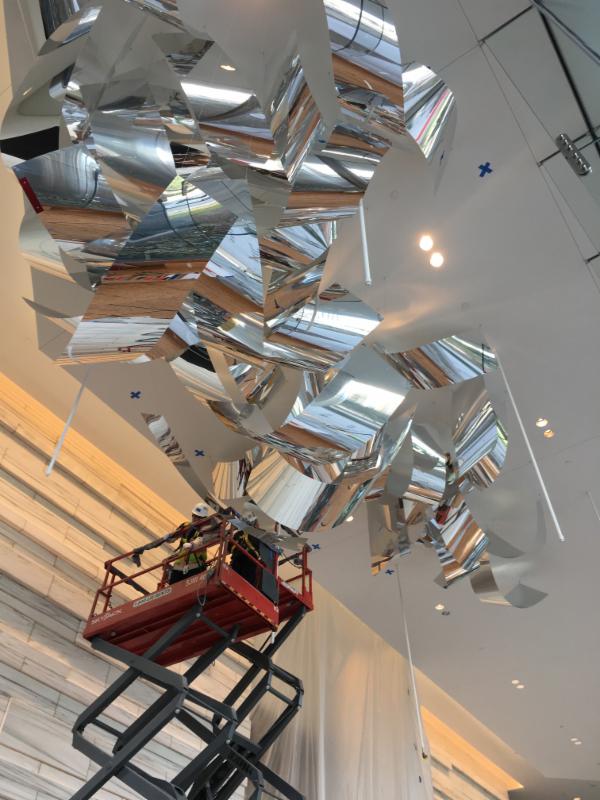 installation image
CLICK HERE to watch Glasstire's artist interview.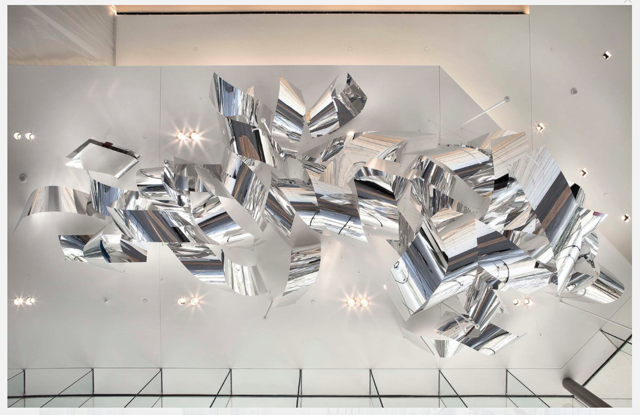 Ground view of Louden's installation
This project was completed in collaboration with representatives of BHP, Pickard Chilton, Gensler, Harvey Builders, Cushman & Wakefield, Morgan Lehman Gallery, and TYart Museum Quality Services.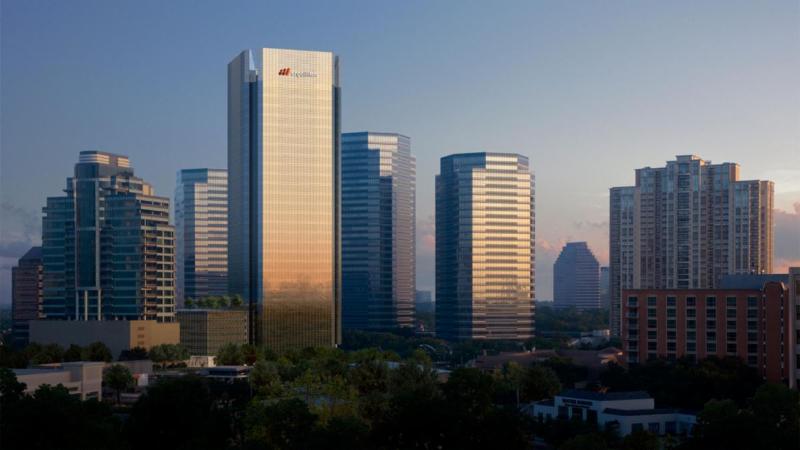 BHP building in Post Oak, Houston
Tuesday, July 5, 2016 at 9:49 AM
Corporate Collection Project

Kinzelman Art is celebrating the completion of a 4-year, comprehensive art management initiative for a corporate client collection. Managing this collection has been a significant opportunity for Kinzelman Art, and we are proud of our dedicated efforts and achievements through this ambitious undertaking. KAC is honored to have been selected to expertly lead this outstanding collection.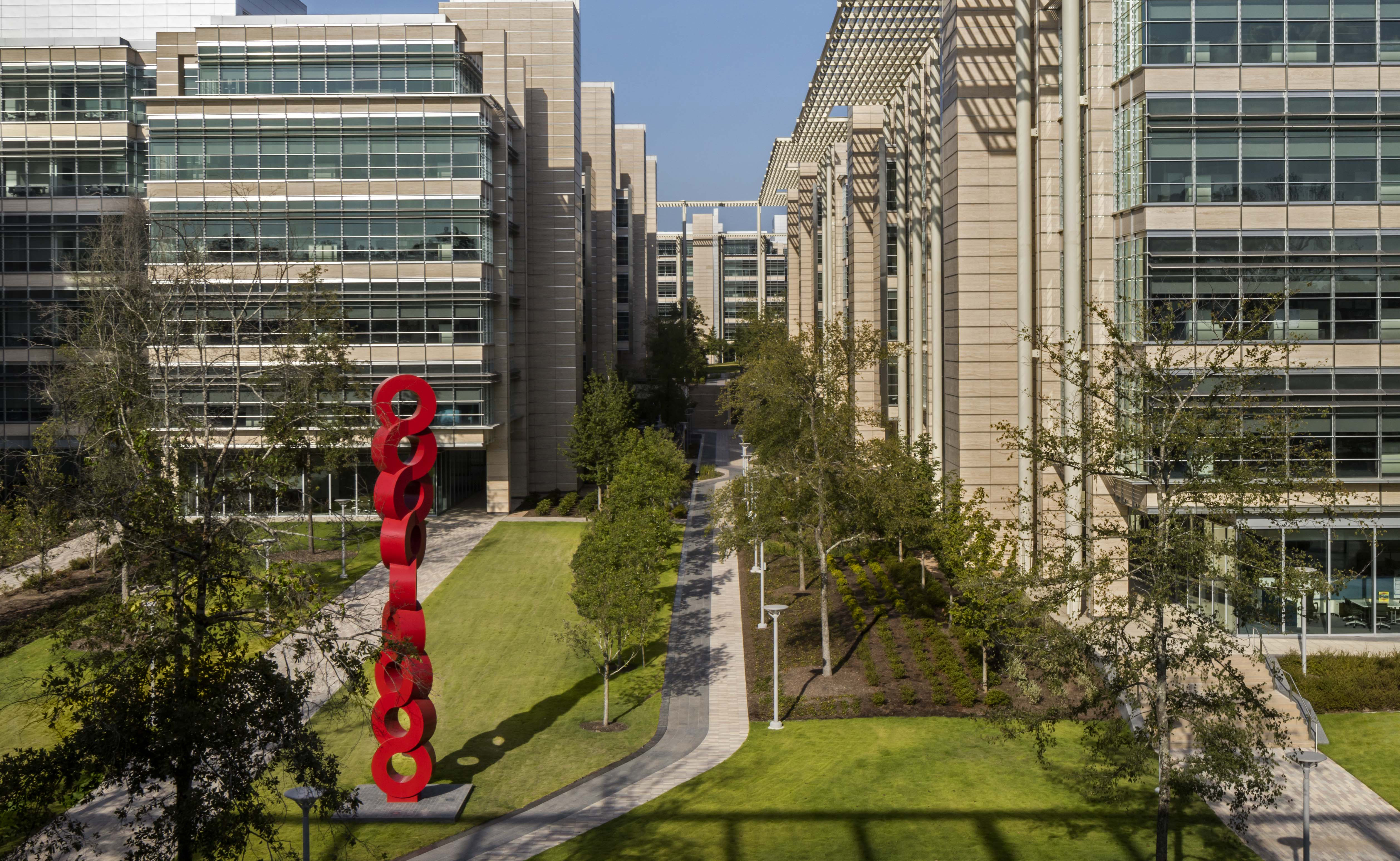 Chermayeff and Geismar, Red "O" Tower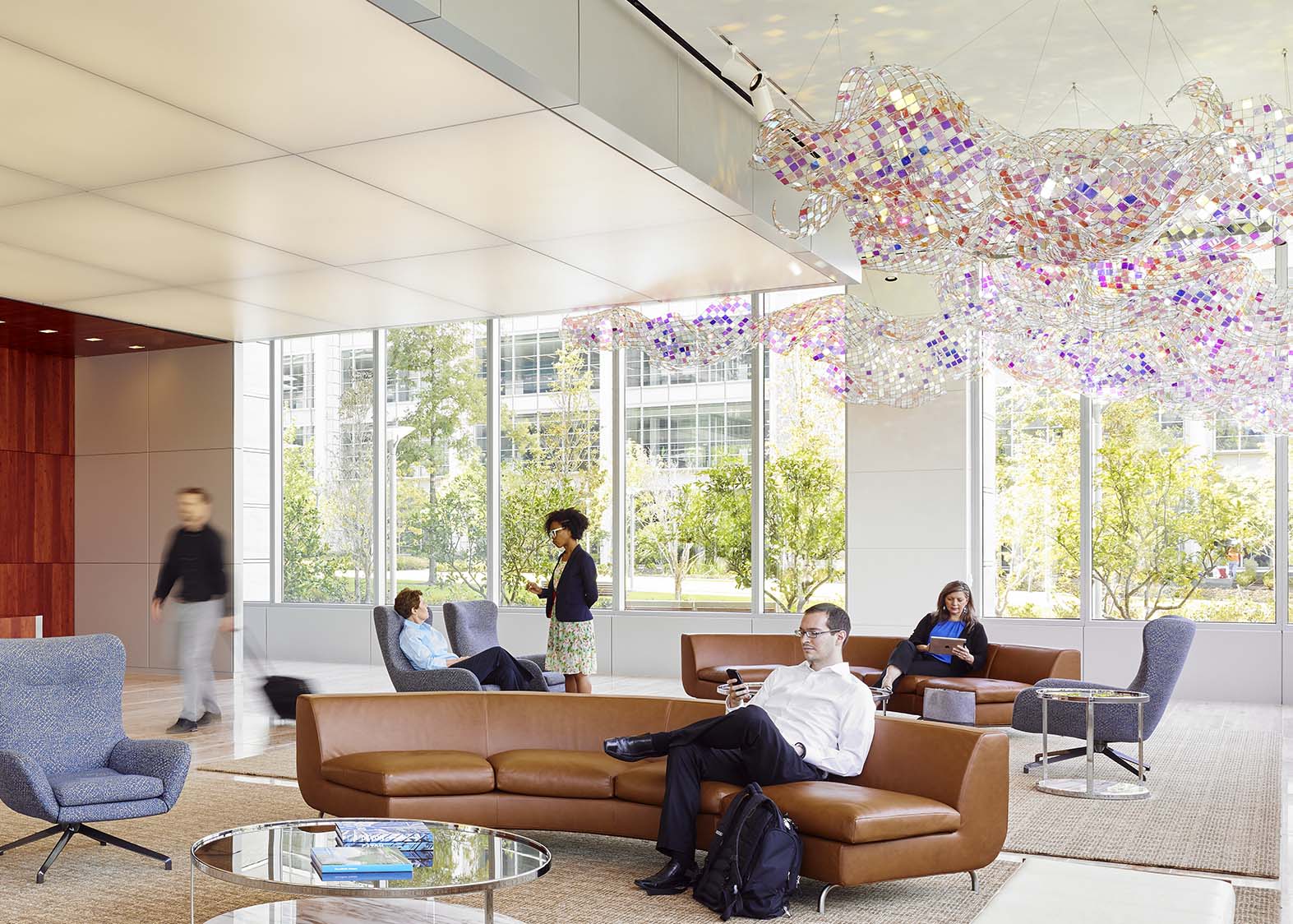 Soo Sunny Park, Capturing Light

Hughes Landing Project

Recognized by the Houston Business Journal as the 2016 recipient of the Landmark Award in mixed-use development, Hughes Landing is a 66-acre master planned community located in The Woodlands that features numerous works of public art throughout. Continuing the collecting philosophy of The Woodlands, Hughes Landing retained Kinzelman Art Consulting to procure and commission several public works of art for select locations to further enhance the community.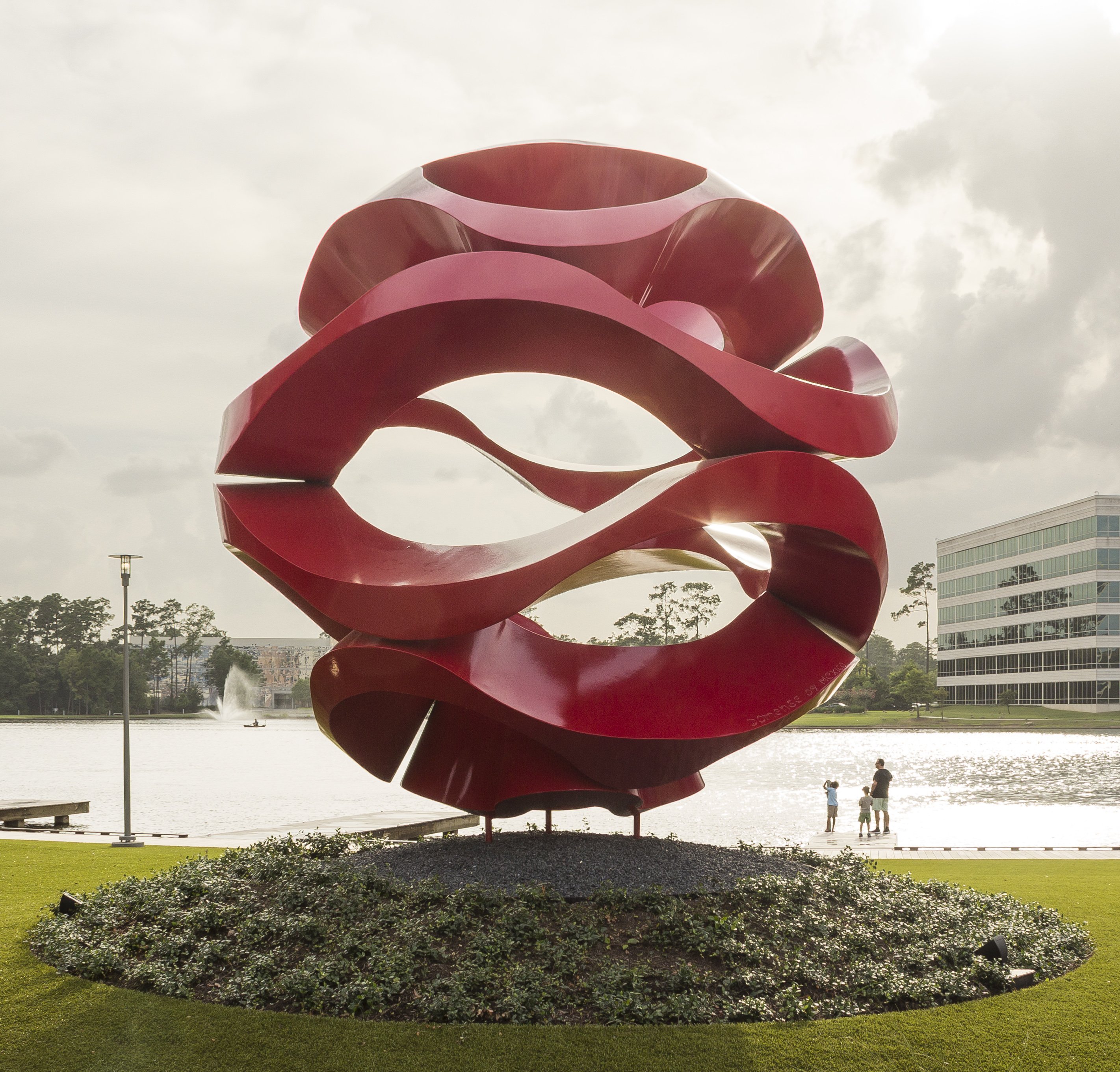 Yvonne Domenge, Wind Waves

We were thrilled to add to the magnetism of Hughes Landing via the placement of invigorating works of art by such artists as Mexico City based Yvonne Domenge, and Washington State artist Julie Speidel. We find that the overall success is seeing these public works of art serve to unify the community through an artful experience.
Wednesday, June 29, 2016 at 10:28 AM
KAC asked Curator of The Menil Collection, Michelle White for an inside look into her daily life and points of inspiration. See what this Houston art community power house has to say.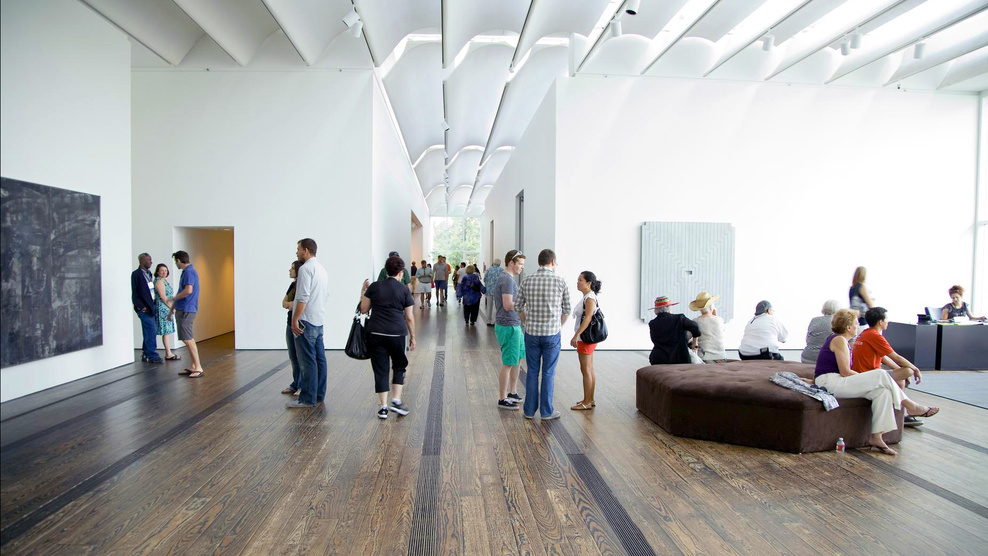 Inside of The Menil Collection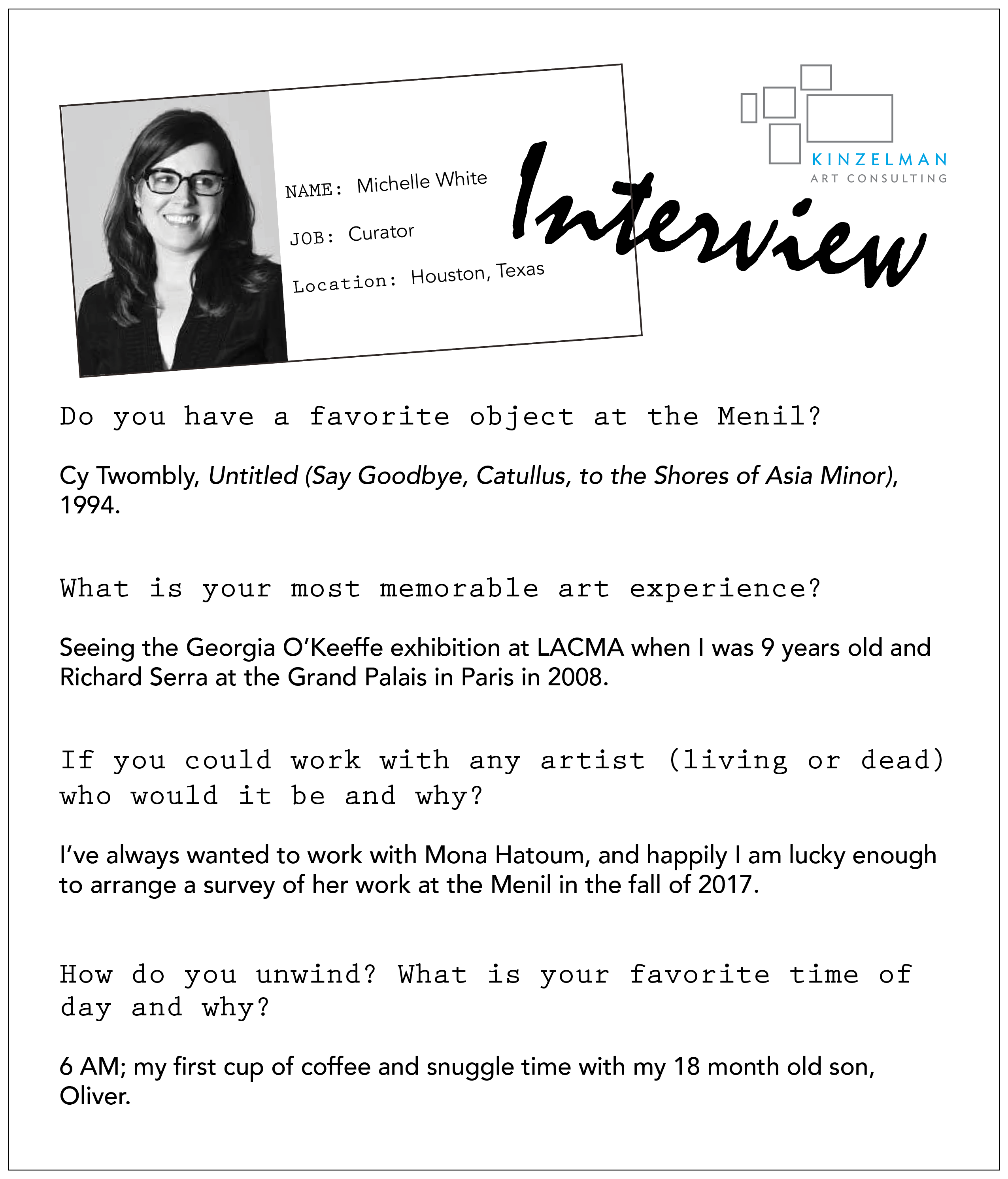 Friday, June 24, 2016 at 10:23 AM
KAC got an exclusive look at our newest neighbor, Capsule Gallery. True to it's name, the tucked away space on Main Street is quaint yet open and full of fresh and innovative ideas.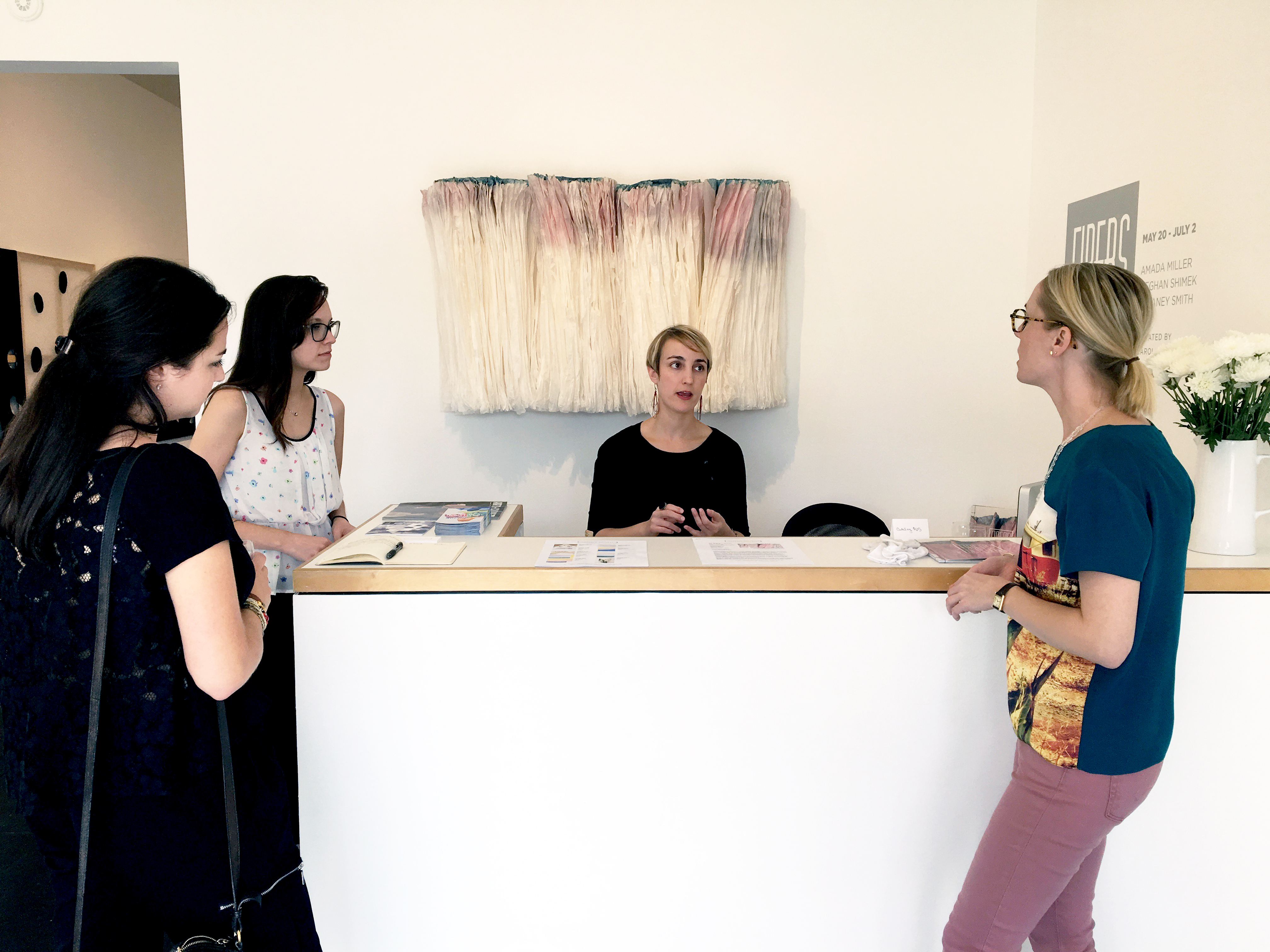 KAC discussing Fibers of Design with director of Capsule Gallery, Sarah Sudhoff, and gallery assistant, Taylor Cox
We had the pleasure of chatting with Capsule's owner and director, Sarah Sudhoff. Sarah's dynamic background reflects the gallery's whimsical and refined array of works. The innovative progarm combines contemporary photography and craft, representing emerging to established artists.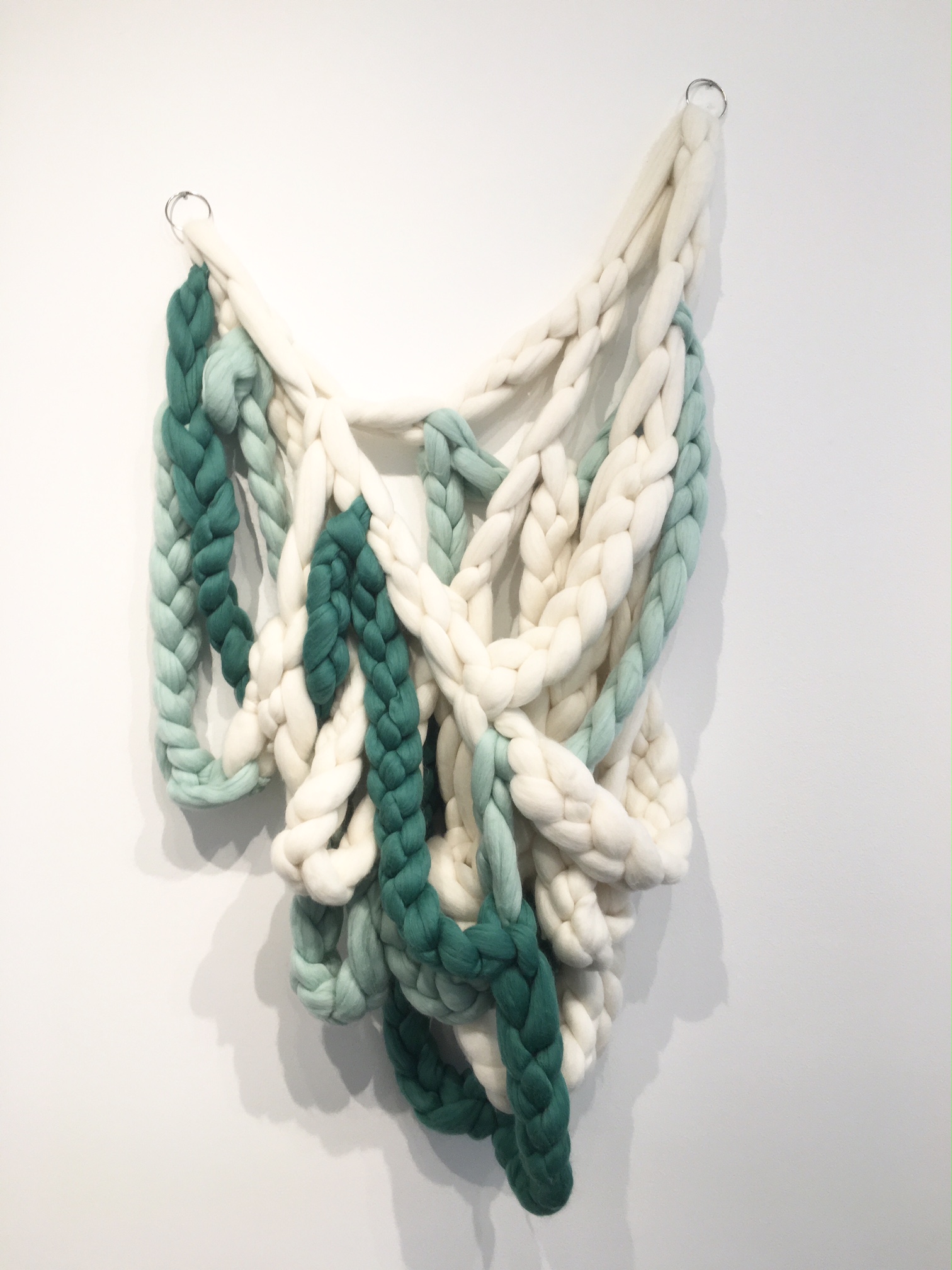 Ouray , Meghan Bogden Shimek in Fibers of Design
Capsule Gallery kicked off the summer with exhibition, Fibers of Design, featuring three craft artists, Amada Miller, Meghan Shimek, and Delaney Smith, who work in various textured mediums.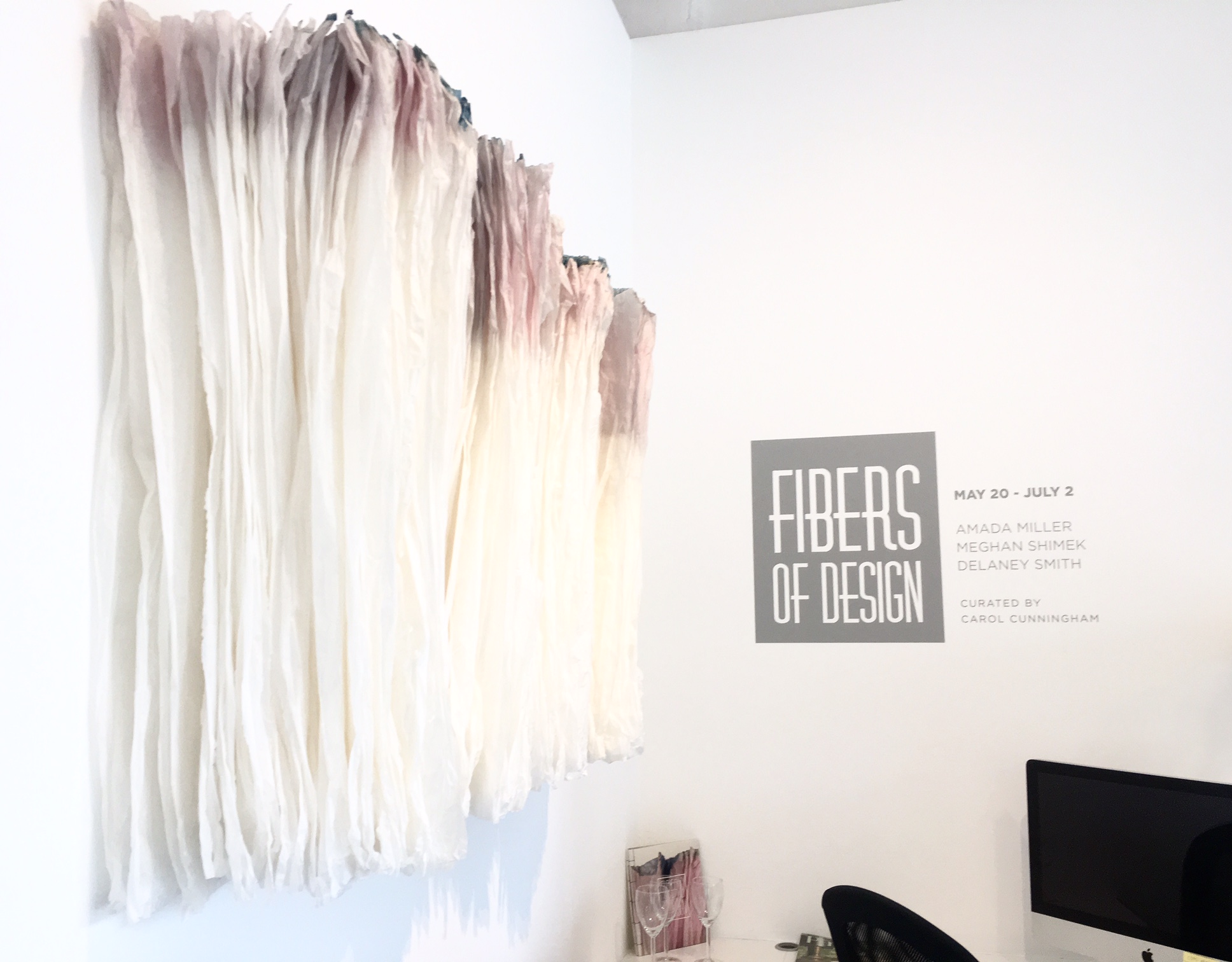 Signatures #17, Delaney Smith in Fibers of Design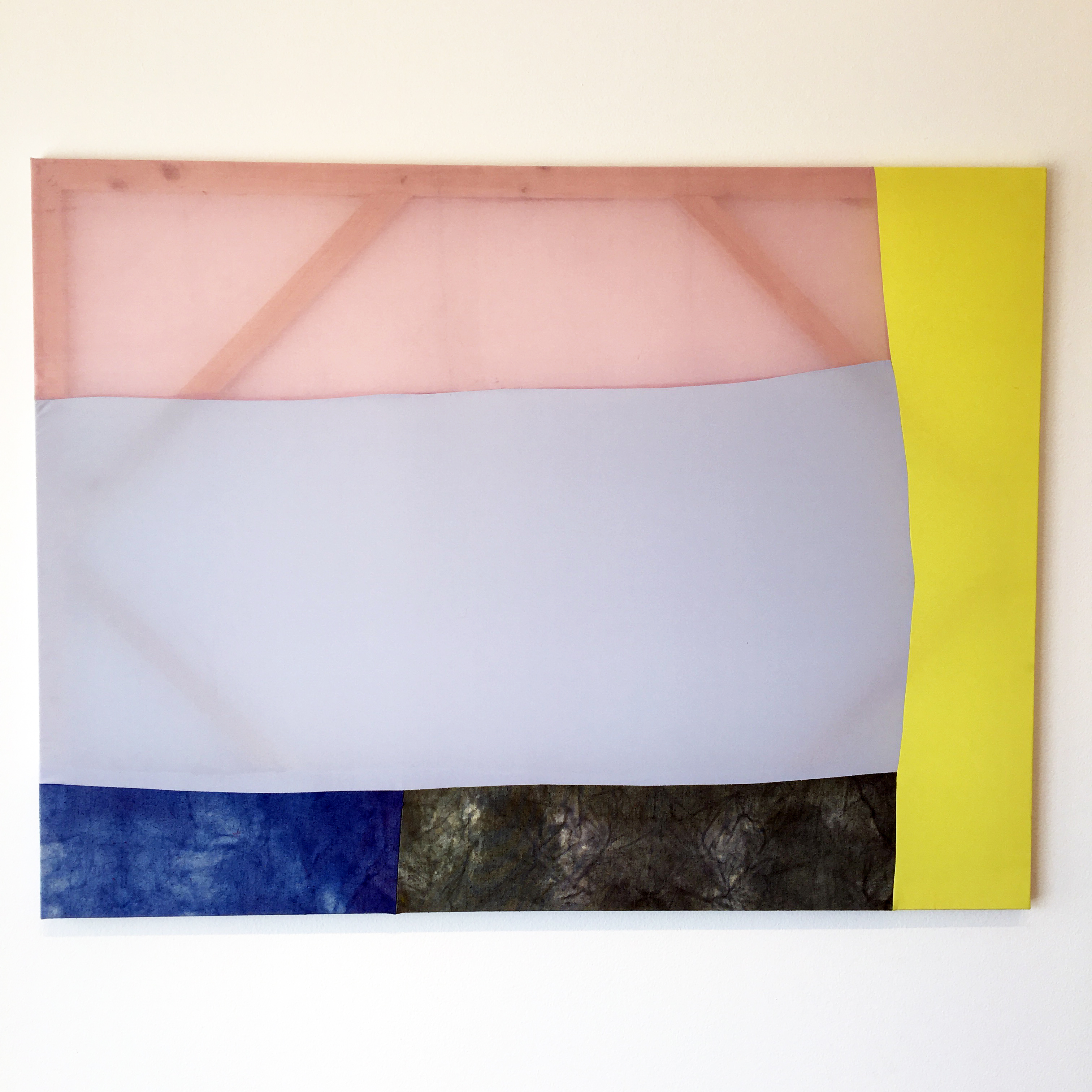 Untitled, Amada Miller in Fibers of Design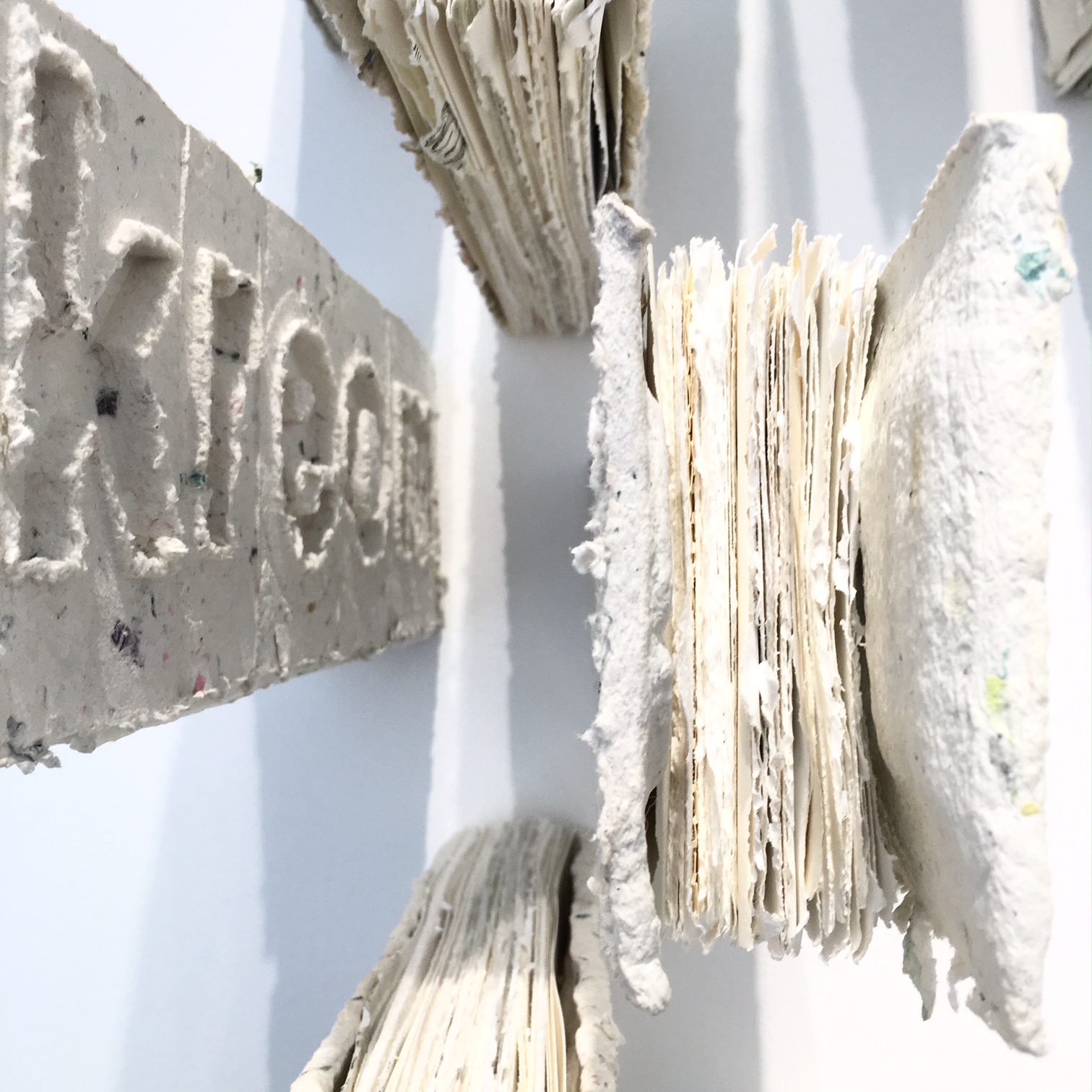 Knebix, Delaney Smith in Fibers of Design
Tuesday, February 23, 2016 at 10:20 AM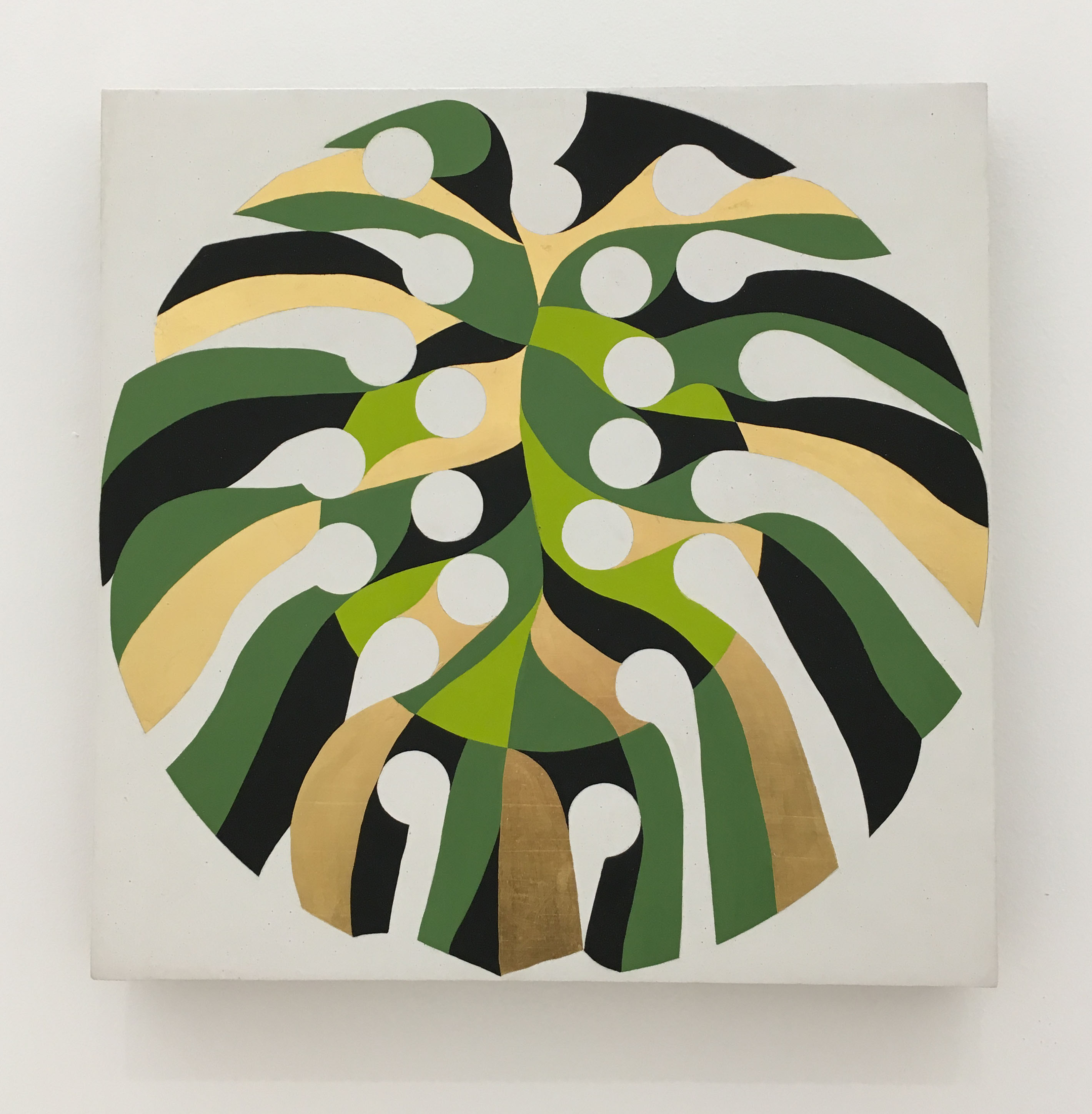 Garbriel Orozco at the Jumex Collection
After our recent visit to Mexico City, it is clear that the city's burgeoning art scene lives up to its hype. After being introduced to several impressive Mexico City galleries at the Texas Contemporary Art Fair, we were excited to explore what else the city had to offer. During our stay, we managed to visit multiple museums and galleries, an artist's studio, and two art fairs, Zona Maco and Material. Every experience left us continually impressed by the fresh perspective within this growing arts community. Below are a few of our favorite works from the weekend.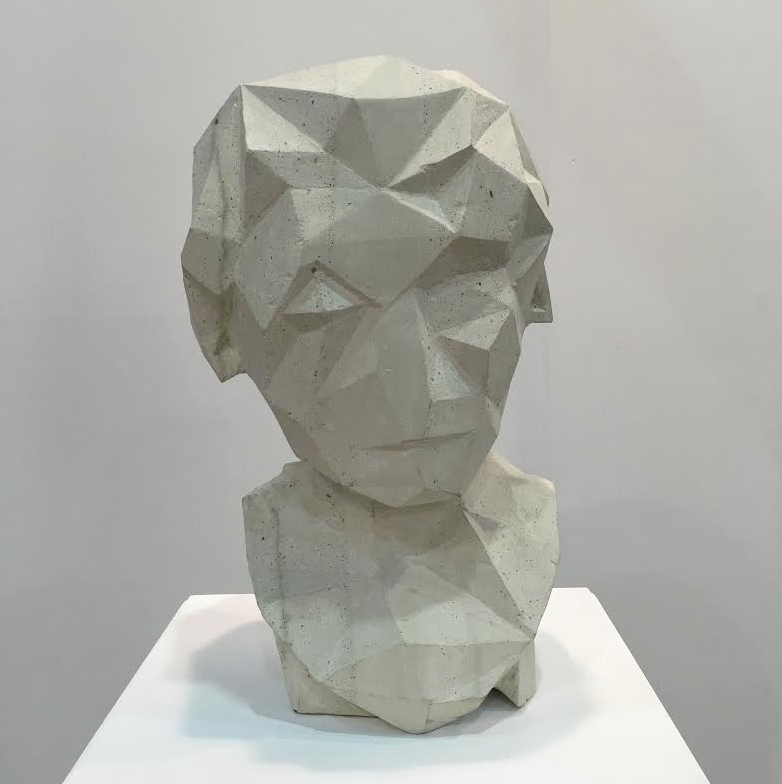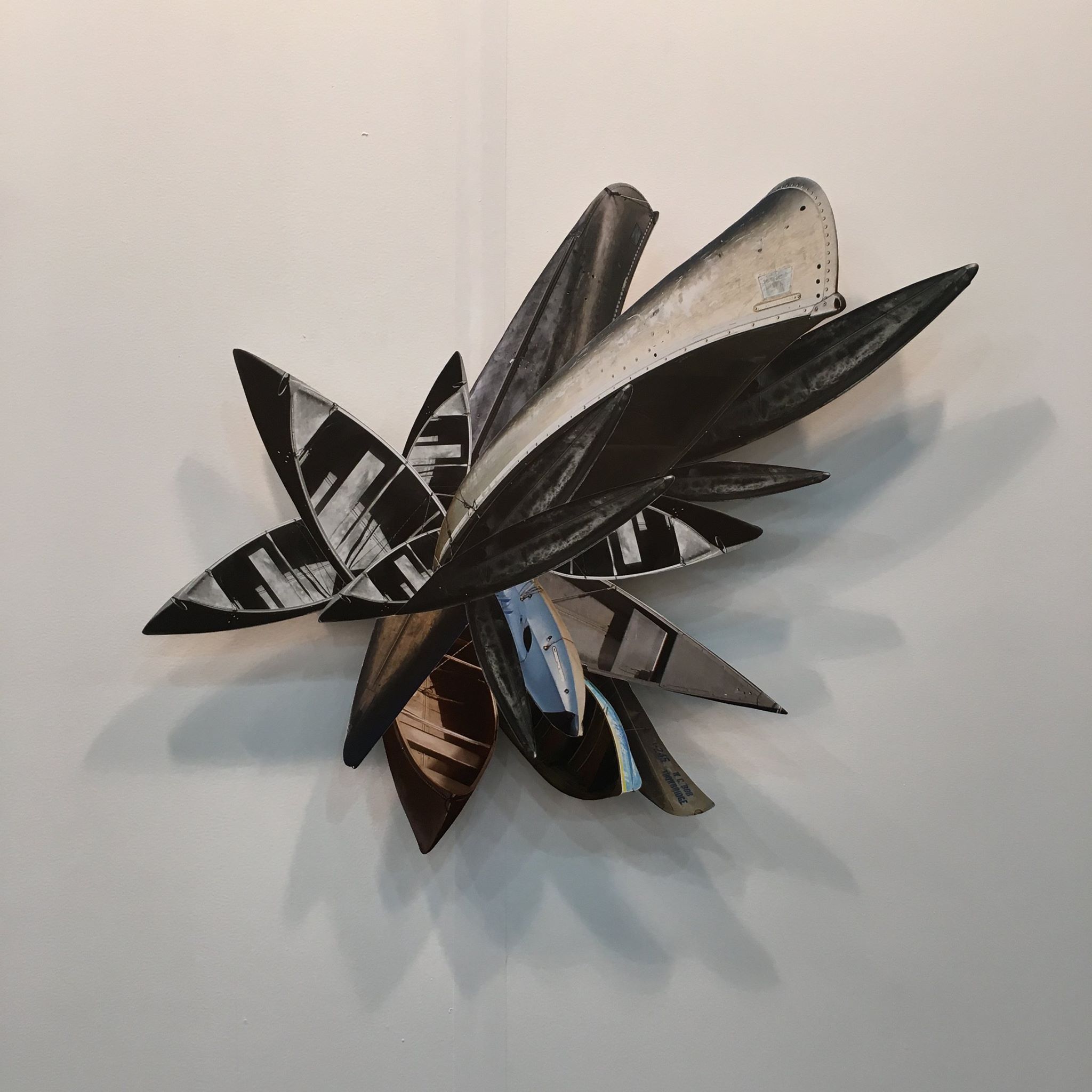 Julieta Aranda at the OMR Gallery Nancy Rubins at Gagosian Gallery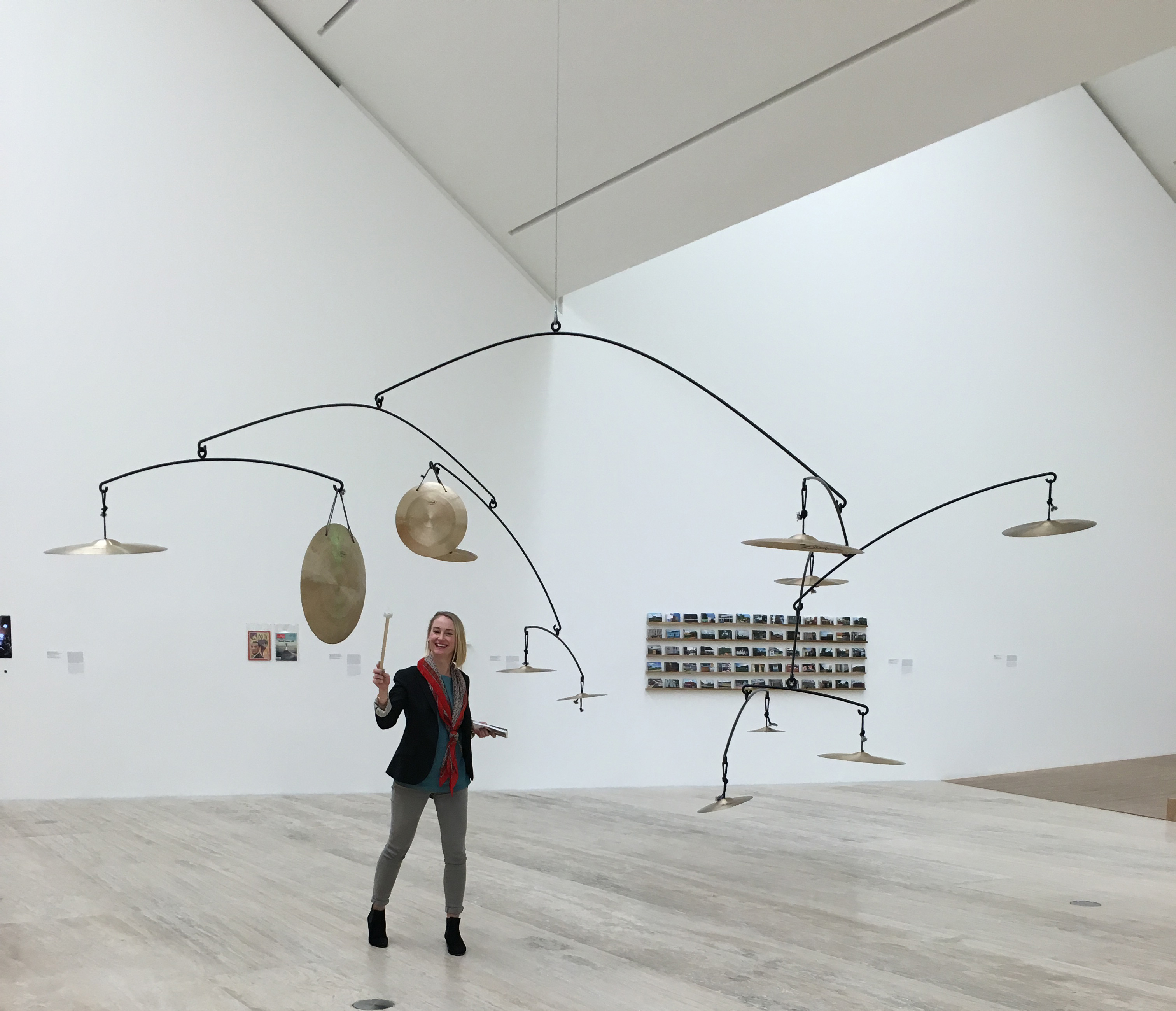 KAC's Adrienne Johnson at Under the Same Sun: Art from Latin America Today at the Jumex Collection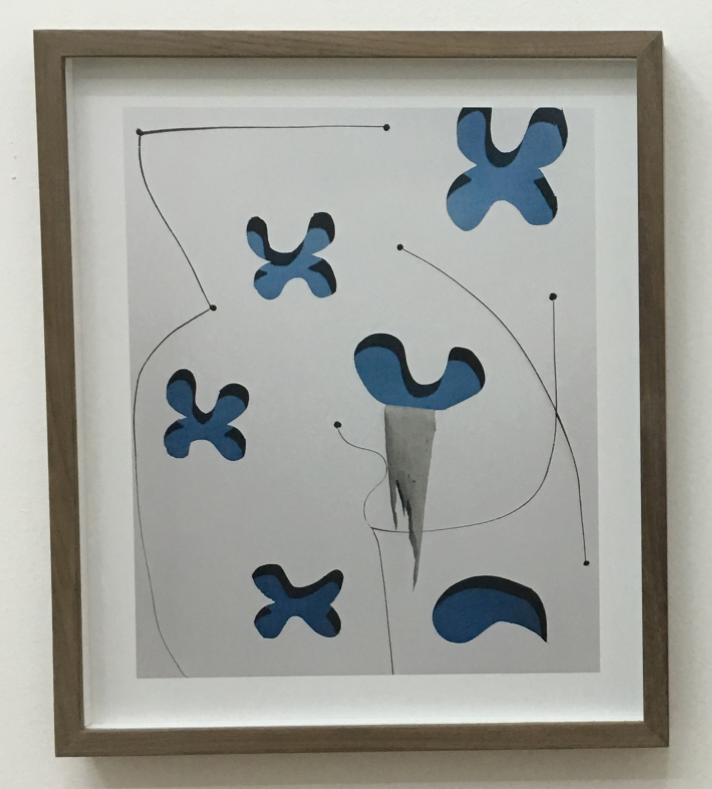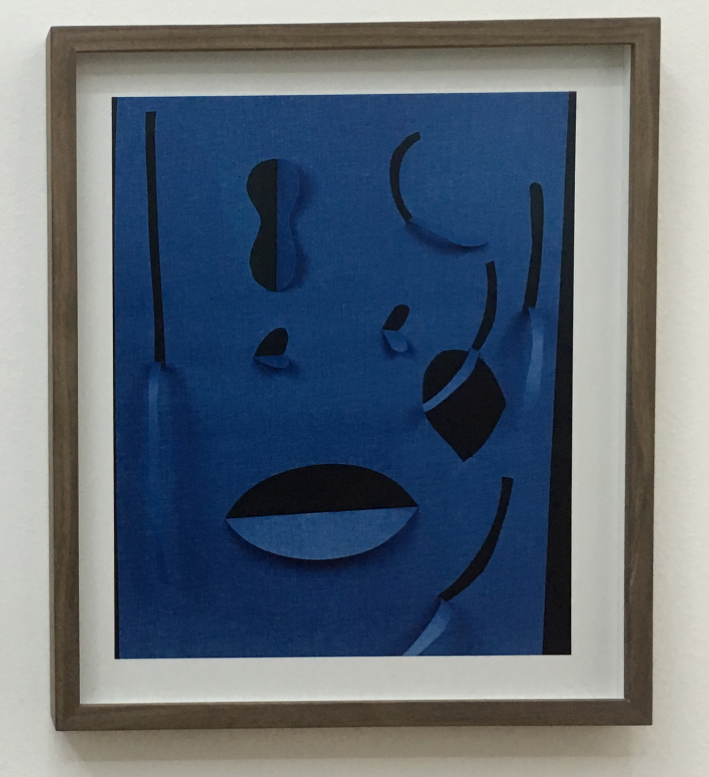 Elizabeth Atterbury at Document Space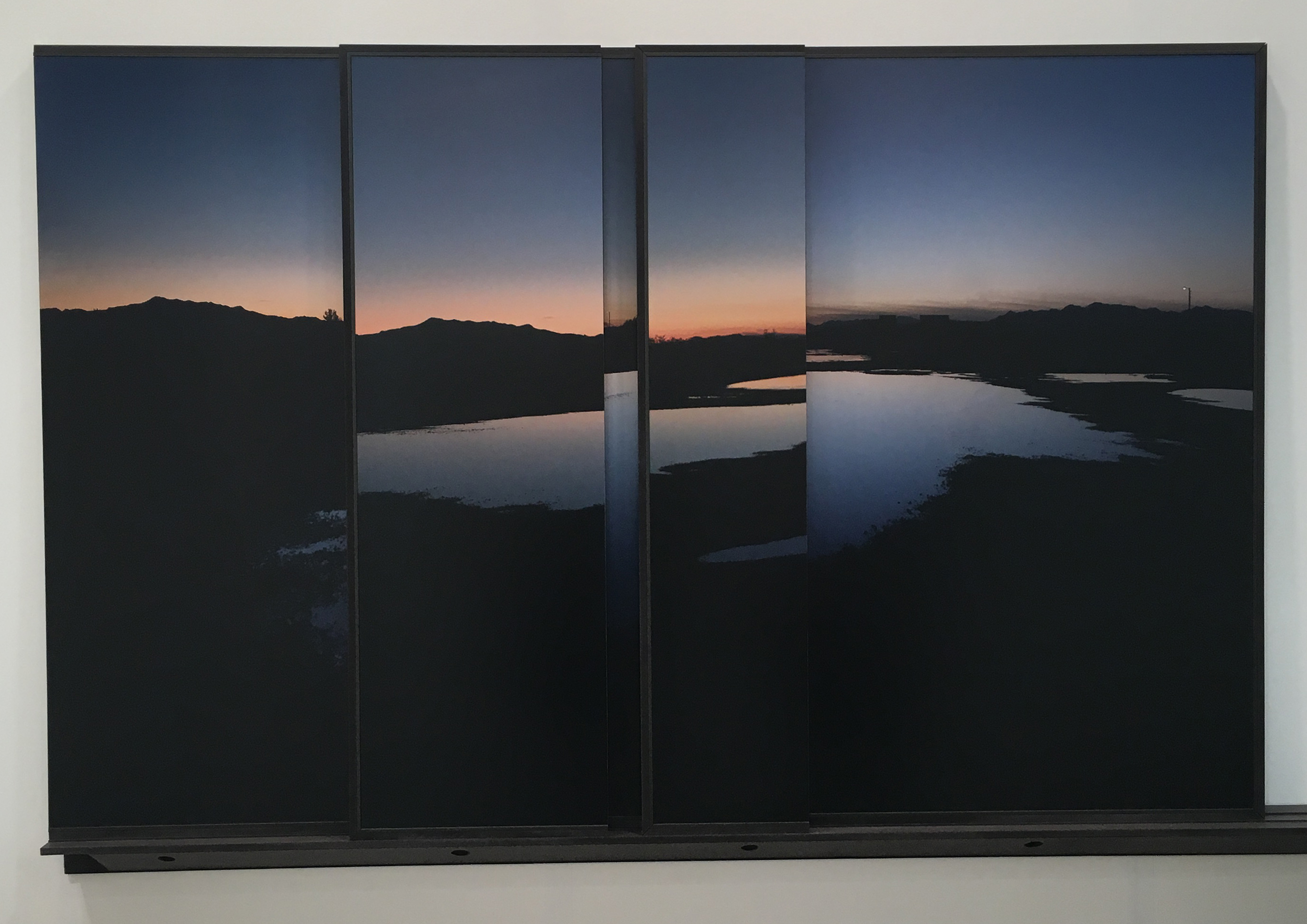 Carlos Irijalba at Galería Moisés Pérez de Albéniz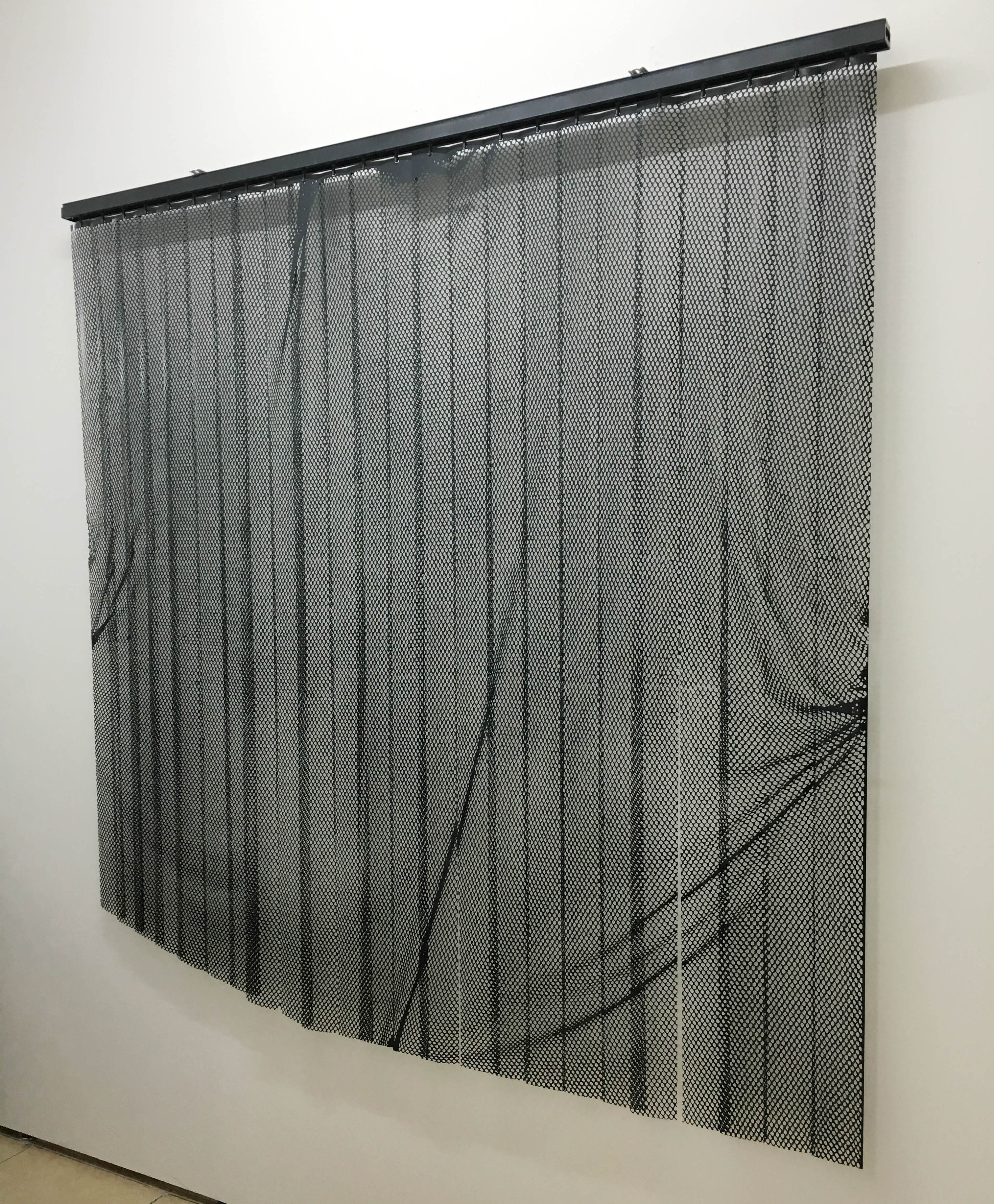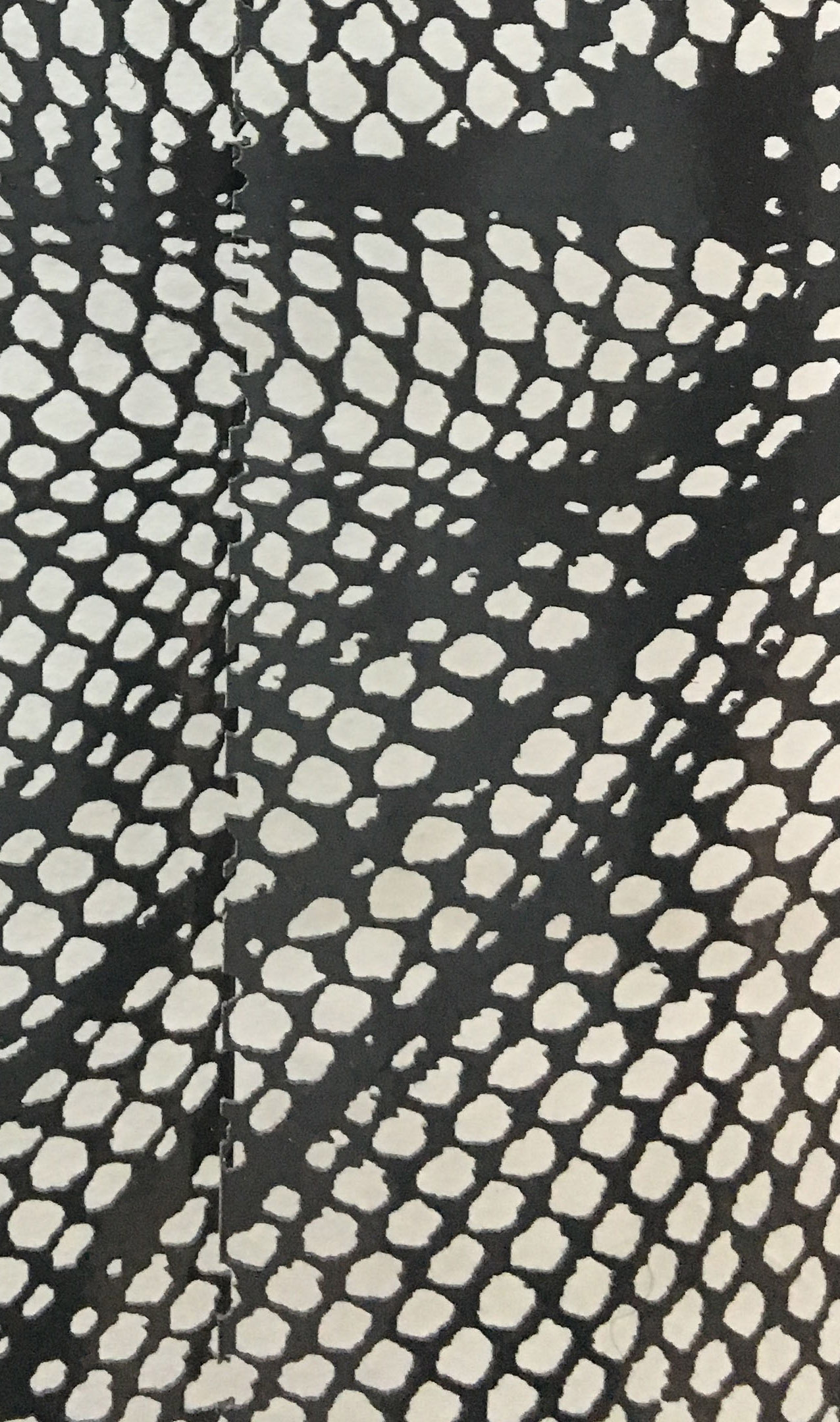 Kim Ye at JAUS Kim Ye (detail) at JAUS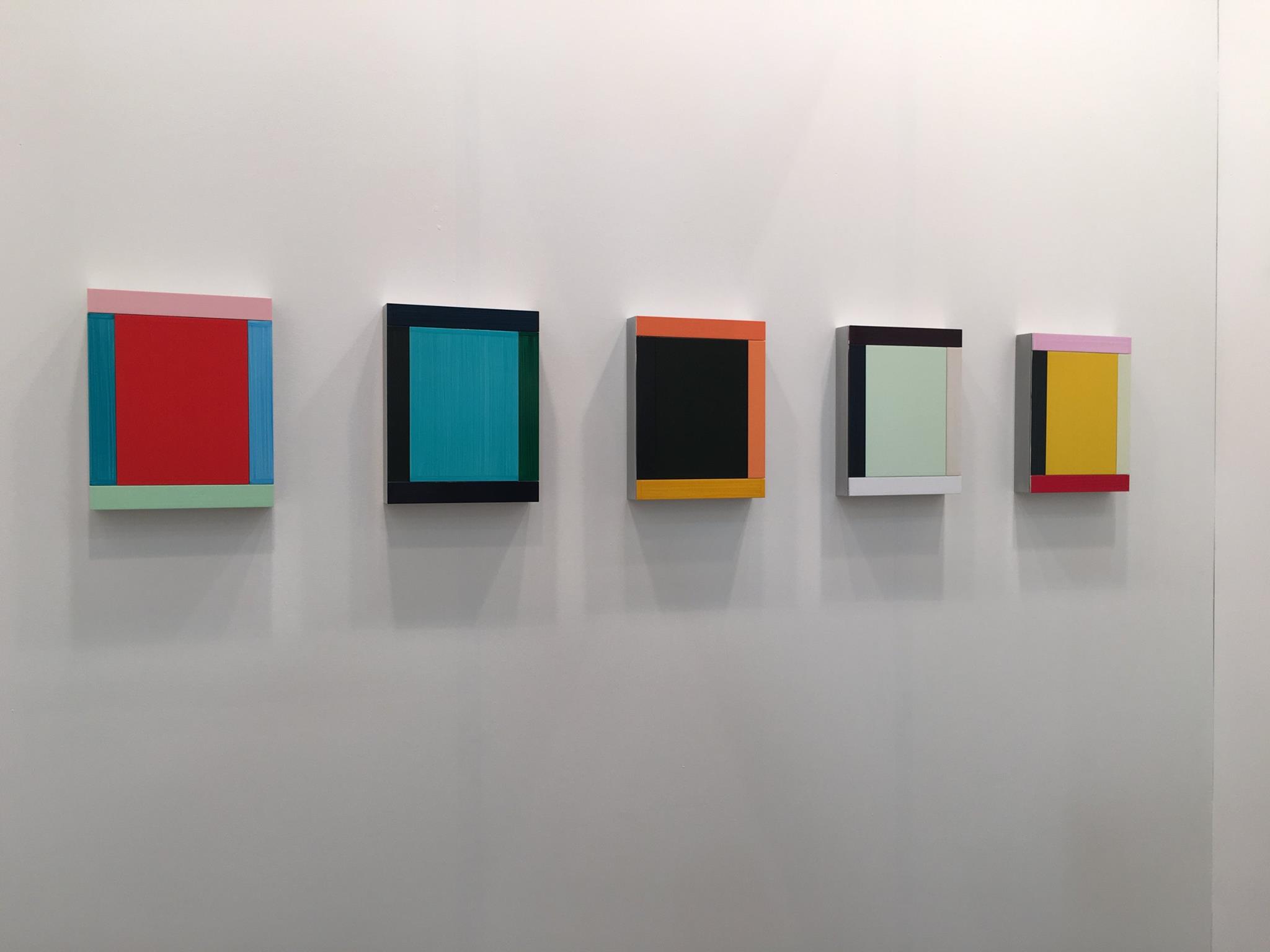 Imi Knoebel at Von Bartha Gallery