Wednesday, March 28, 2018 at 12:35 PM
When the Australian mining company, BHP announced their plans to construct a 600,000 square foot sky scraper designed by Pickard Chilton of New Haven, Connecticut along the bustling Post Oak Boulevard in Houston, Kinzelman Art was honored to be selected to place a prominent work of art within the refined lobby. On behalf of BHP and in partnership with Gensler, KAC led the process of selecting New York based artist, Sharon Louden, represented by Morgan Lehman Gallery to create a site-specific sculpture suspended from the 30 foot high lobby ceiling.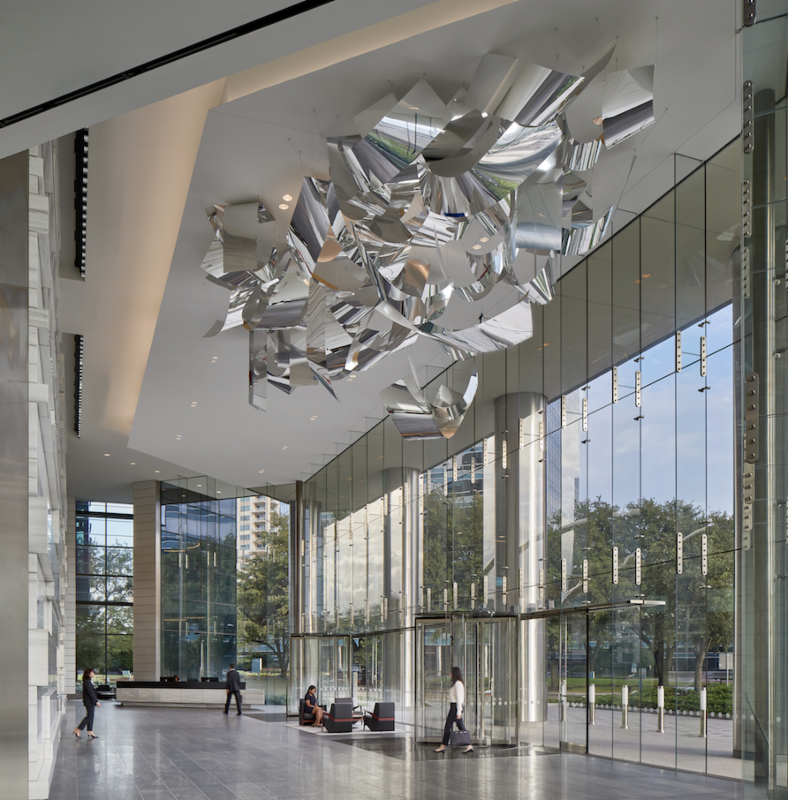 Louden's site-specific installation
Louden's ongoing exploration of compelling materials such as large swaths of mirror-polished aluminum set the stage for a dynamic, yet refined installation. The cascading sculpture creates a fluid composition that one could relate to the mining industry and natural geological formations. Among the multi-faceted aspects of the overall work of art is its ability to physically reflect the surrounding environment and changing light as well as the movement of pedestrians below.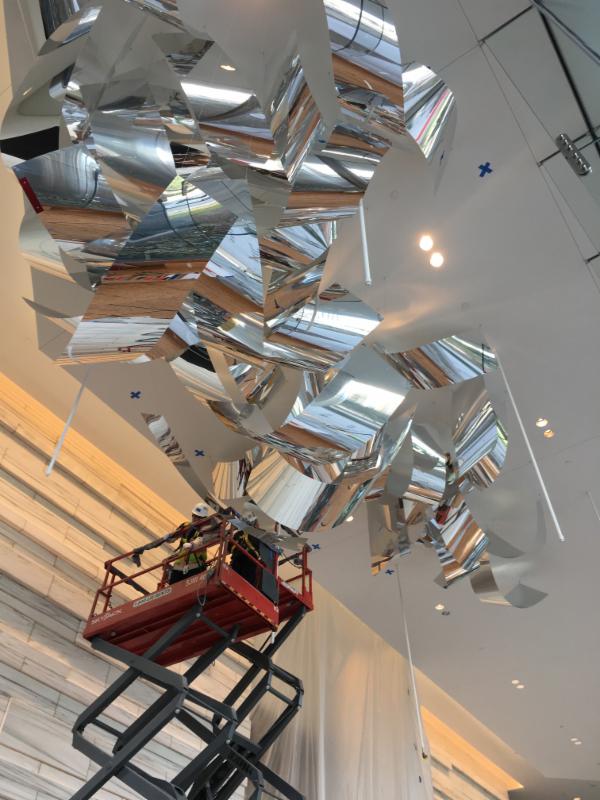 installation image
CLICK HERE to watch Glasstire's artist interview.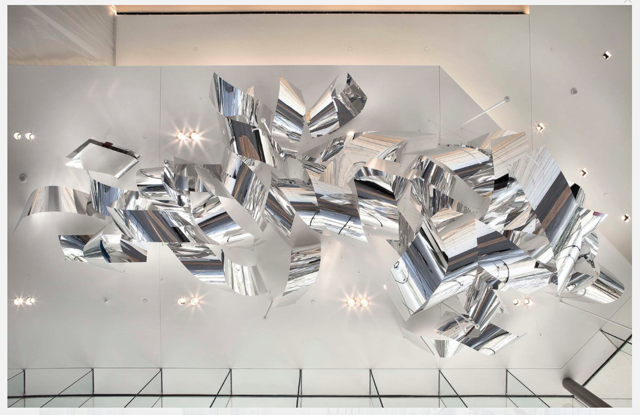 Ground view of Louden's installation
This project was completed in collaboration with representatives of BHP, Pickard Chilton, Gensler, Harvey Builders, Cushman & Wakefield, Morgan Lehman Gallery, and TYart Museum Quality Services.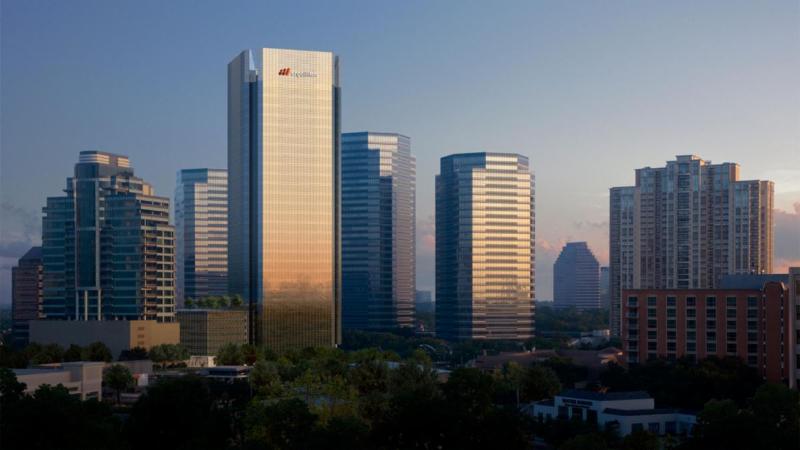 BHP building in Post Oak, Houston