Friday, November 22, 2019 at 8:38 AM
Earlier this month, the Museum of Fine Arts, Houston shared exciting redevelopment plans with the community, including a brand new modern and contemporary art building and impressive additions to the institution's permanent collection. In the upcoming years, the museum's 14-acre campus will become home to seven major site-specific commissions by internationally recognized artists El Anatsui, Byung Hoon Choi, Carlos Cruz-Diez, Olafur Eliasson, Trenton Doyle Hancock, Cristina Iglesias and Ai Weiwei. Kinzelman Art is honored to have collaborated with two of these distinguished, globally recognized artists, and are thrilled to know that the Houston community will soon be enriched further through their works that will be featured at the MFAH.
KAC x EL ANATSUI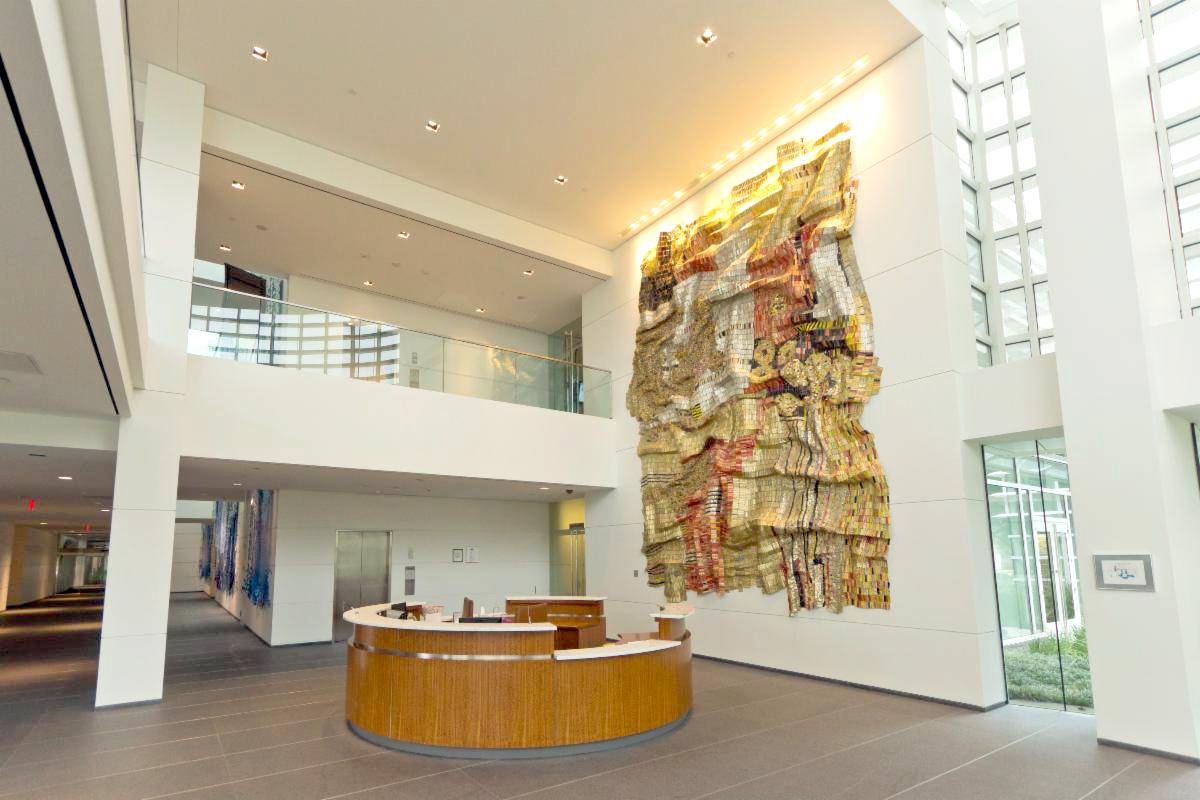 El Anatsui's site-specific commission in the Energy Corridor, Houston, TX
In 2007, Julie Kinzelman worked with Nigerian artist El Anatsui to complete his very first site-specific commission in the United States. Stretching 27 feet high, the impressively scaled sculpture is constructed of thousands of folded and crumpled bottle tops bound together. The piece was specifically designed for our client, a multinational energy corporation headquartered in Houston, Texas.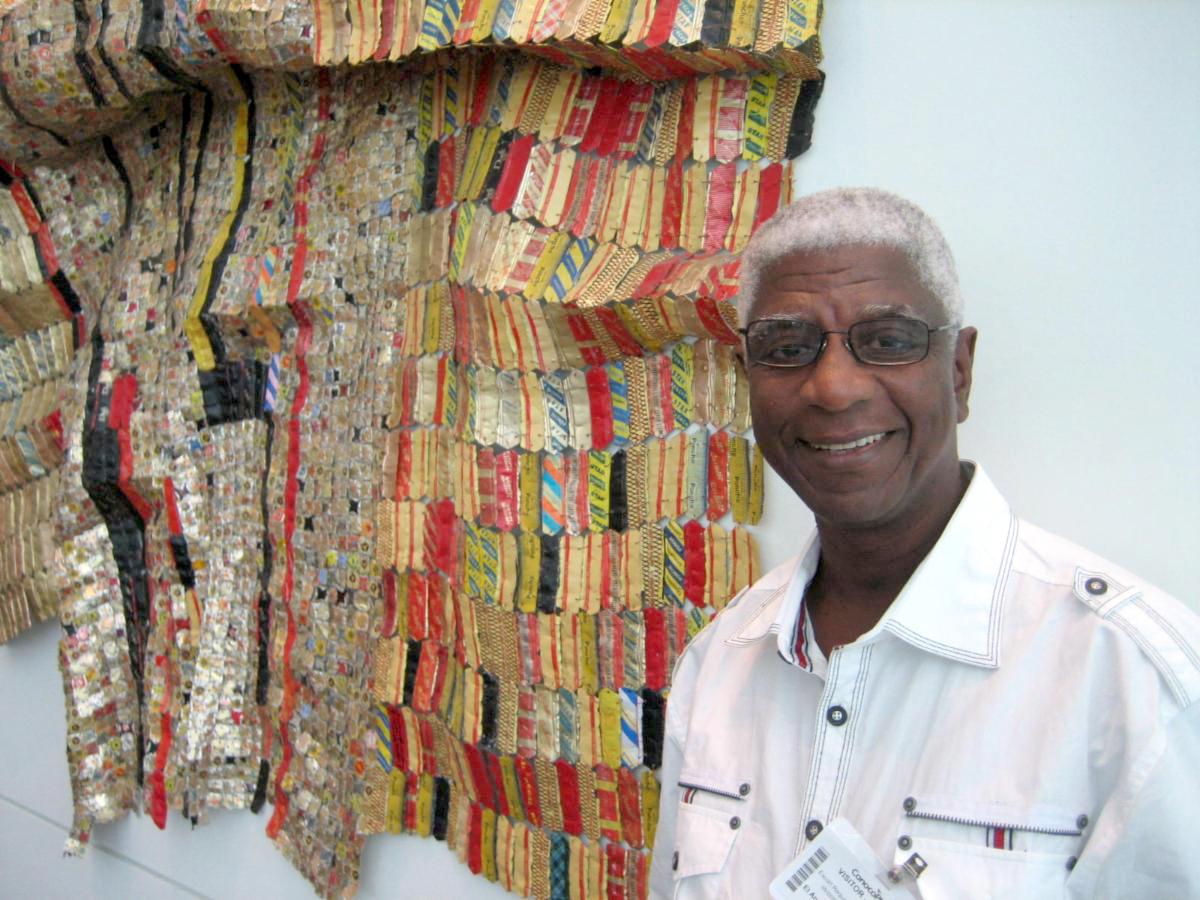 Anatsui alongside his artwork during a visit to Houston.
Anatsui is now internationally recognized for his alluring assemblages of found, recycled materials that ultimately transform the environment for which they hang. His work is a direct representation of his African roots, while also referencing the environment, mass consumption and waste.
KAC x OLAFUR ELIASSON
In 2016, Kinzelman Art kicked off a three year project working closely with Berlin-based artist Olafur Eliasson. In tandem with his esteemed studio of engineers and architects, Eliasson created a two-part, site-specific sculpture for Texas A&M's new Zachry Engineering Education Complex. Eliasson's concept for the commission was to invite viewers to consider mathematically how a cube can transform into a sphere.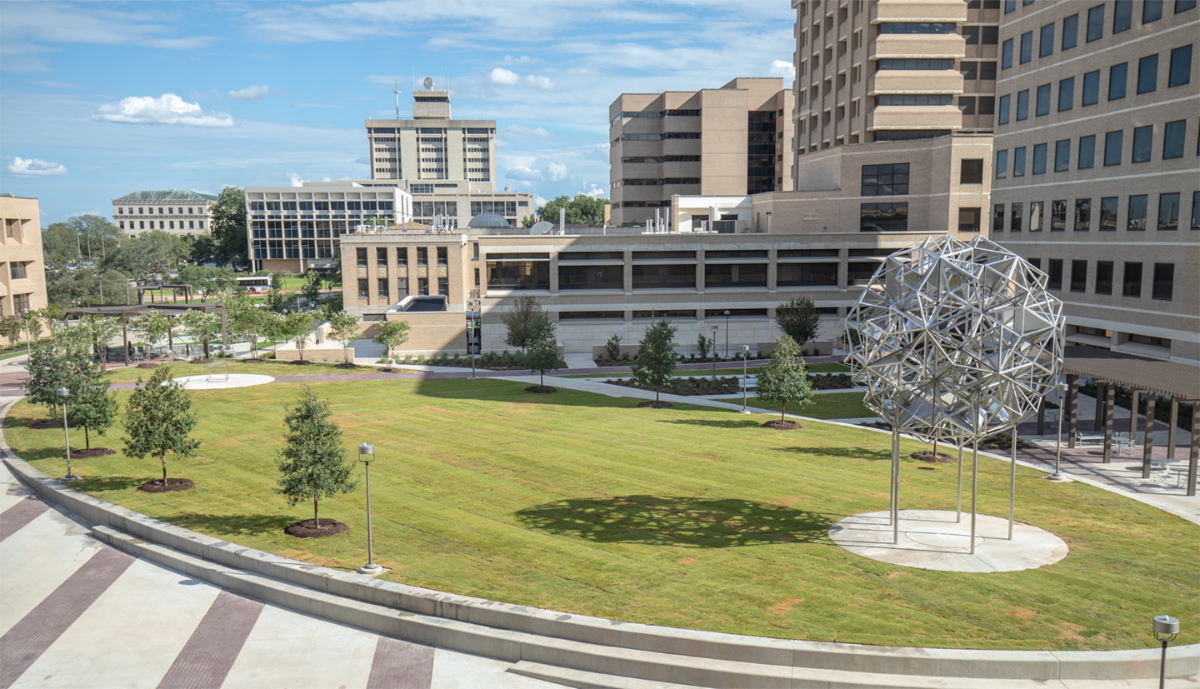 Olafur Eliasson's site-specific sculpture at Texas A&M University
Eliasson's sculpture, "How to Build a Sphere out of Cubes," includes two brushed and polished stainless steel sculptures situated at the outer ends of the elliptical lawn engaging in formal dialogue with one another. The iconic artwork attracts students and visitors and serves as a desired meeting point on campus. You can learn more about this artwork, and KAC's project with Texas A&M here.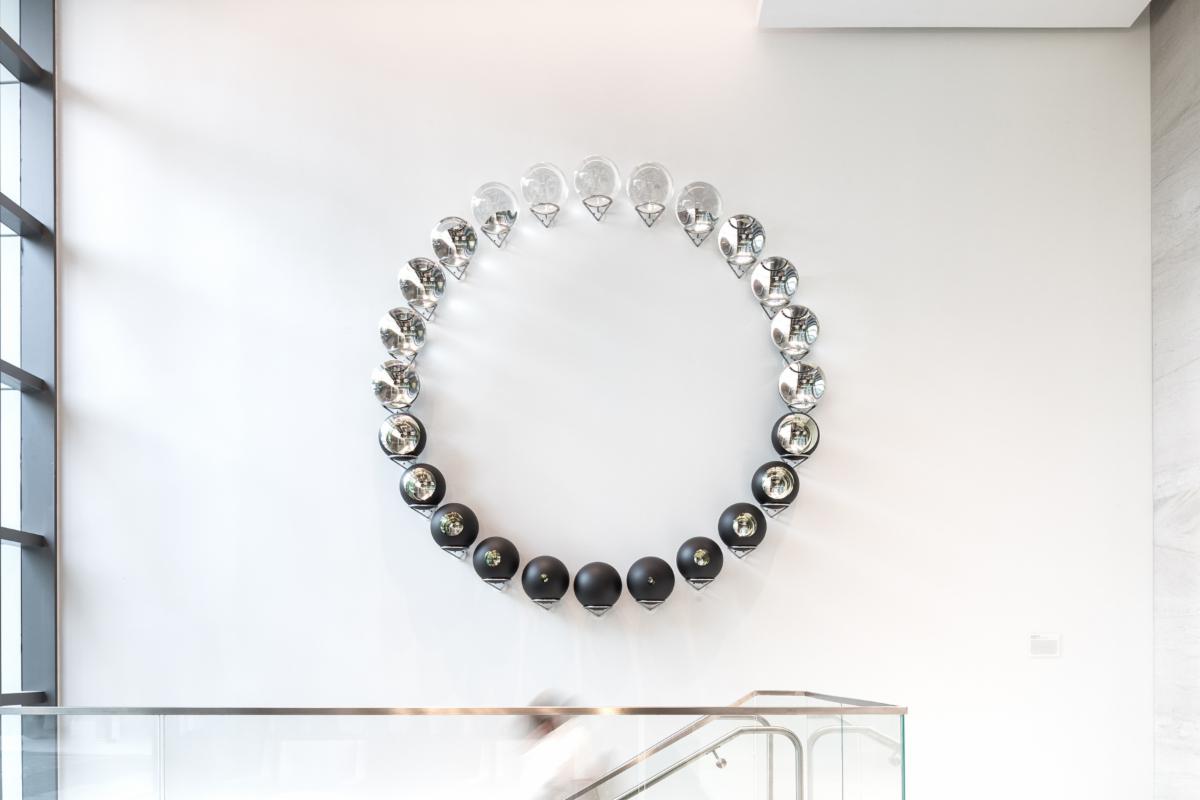 "The Breathing Moon" installed in the lobby space at Park District, Dallas.
KAC also prominently featured Eliasson's sculpture, "The Breathing Moon", in the newly completed sophisticated lobby of Park District, Dallas. This sculpture is comprised of 24 crystal spheres to infer phases of the moon. Similar to Eliasson's sculpture at TAMU, and much of his work, the mirrored surfaces encourage interaction with an ever changing appearance dependent on the viewer's movements and the surrounding space.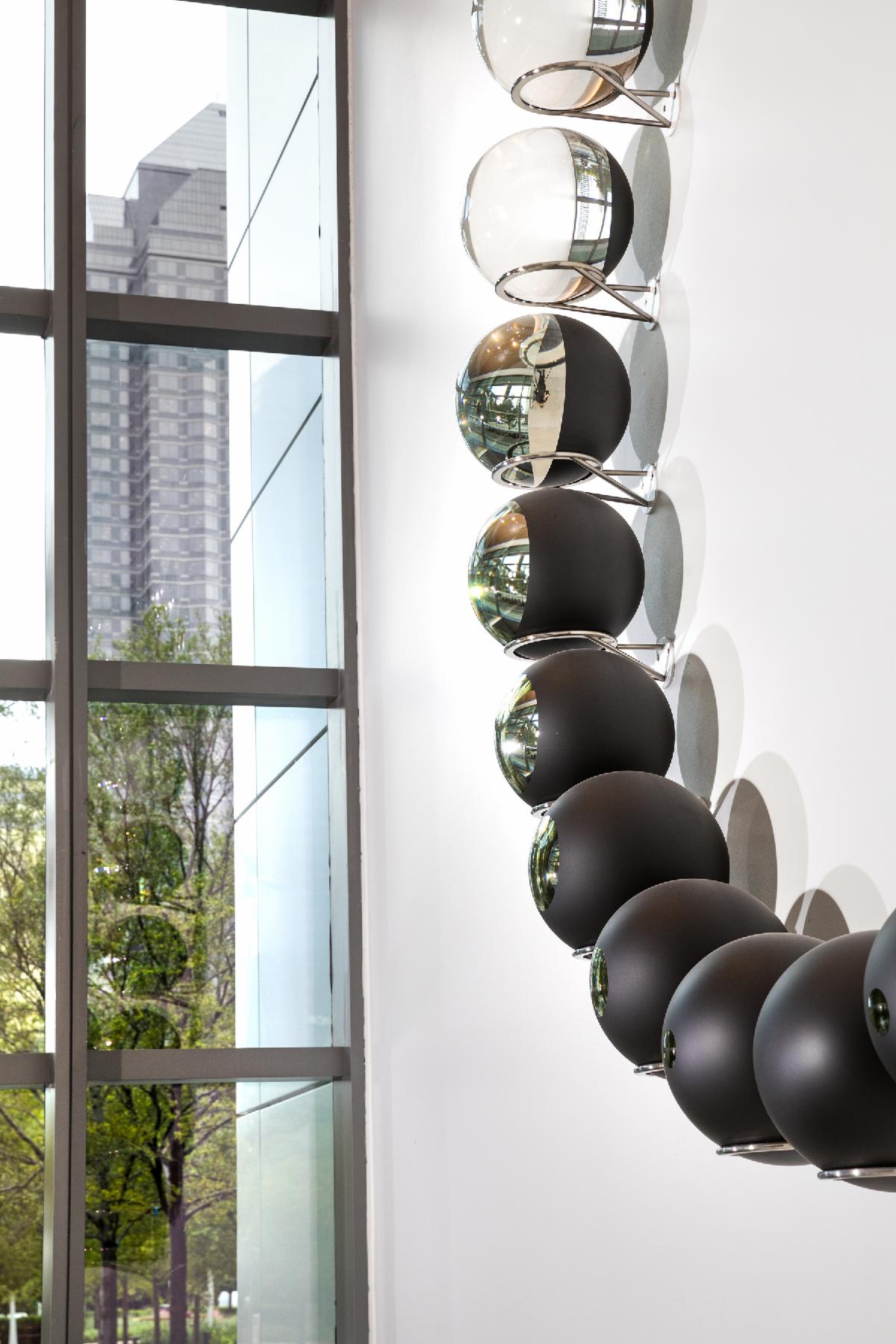 "The Breathing Moon" Detail Image.
Tuesday, July 12, 2016 at 2:35 PM
On our latest studio visit, KAC got an inside look at Sharon Engelstein's eclectic studio, settled in the core of Houston's Museum District. Engelstein's studio is a breath of creative fresh air, fully equipped with a professional-grade kiln, her collection of colorful children's toys and all other essential elements to her creative process.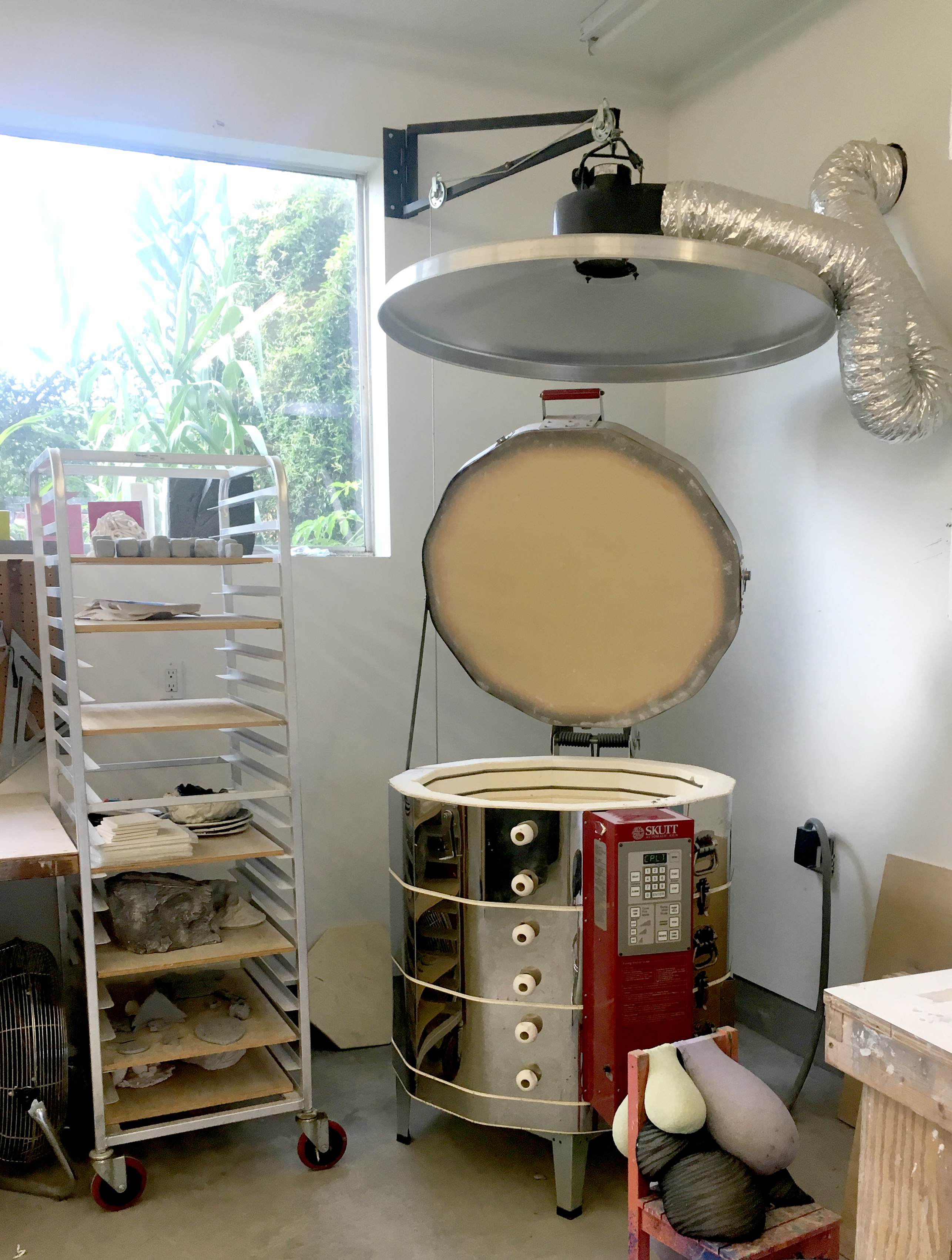 Sharon Engelstein's kiln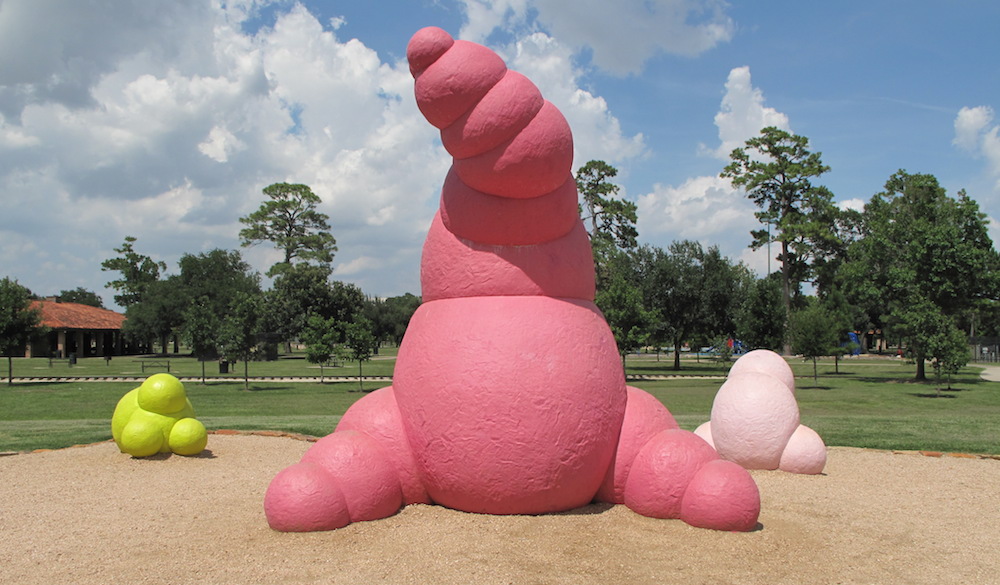 Engelstein's "Dillidiidae" at Hermann Park

Engelstein is commonly known for her sculpture "Dillidiidae" that is currently on view in Hermann Park. This exuberant piece has served the community as a public art landmark for the past two years. Her imaginative and anthropomorphic forms range in scale, material, and purpose, and KAC was eager to see what's currently cooking in her studio.

​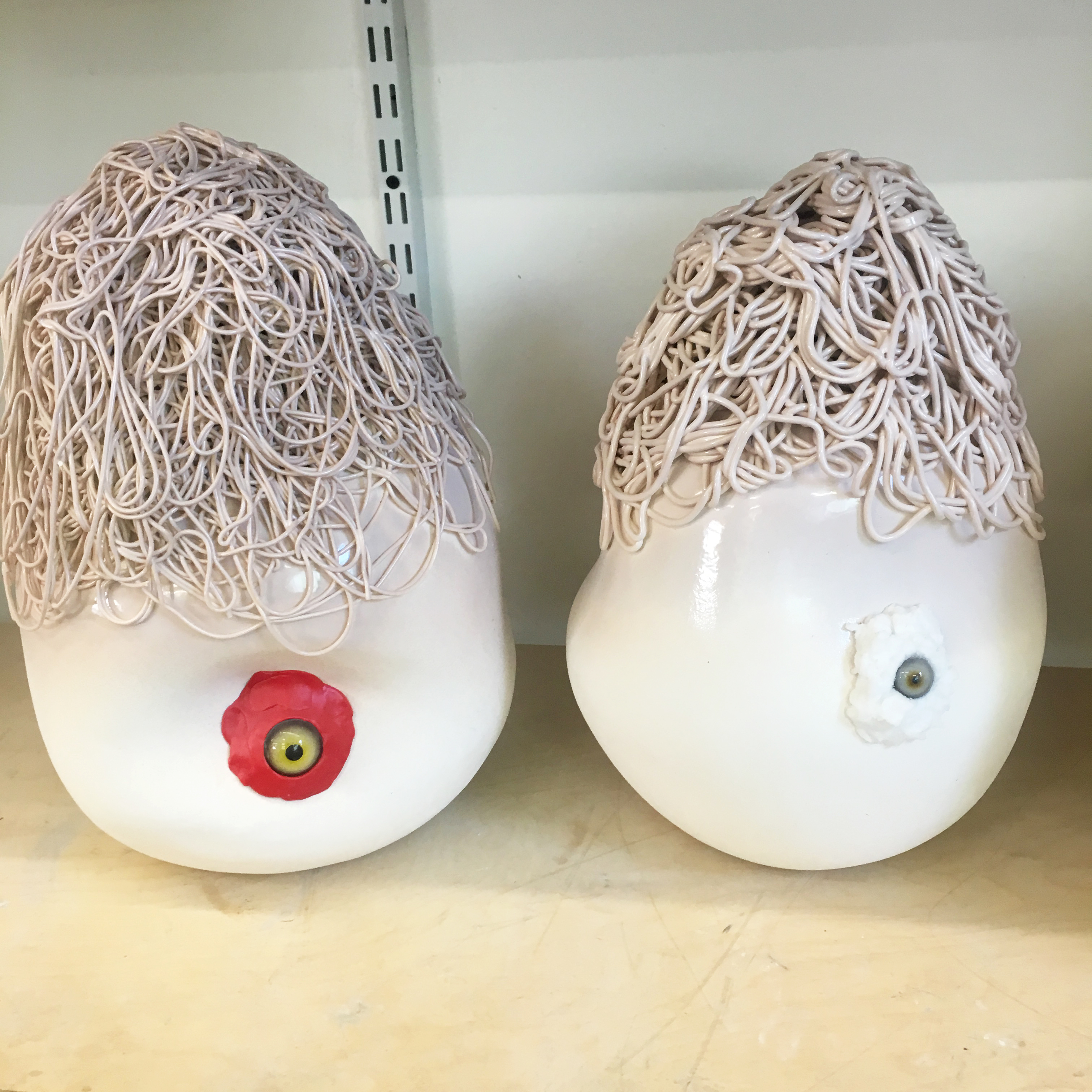 Ceramic sculptures, "Feel Fine I" and "Feel Fine II"
Upon expressing our curiosity, Engelstein proudly revealed her growing collection of small organic clay sculptures. While staying true to her barnacle-like forms, she has temporarily stepped away from her meticulous planning process that traditionally plays a significant role in her work. This shift encourages Engelstein to work more intimately within her studio, allowing her sculptures to evolve into their own individual identities.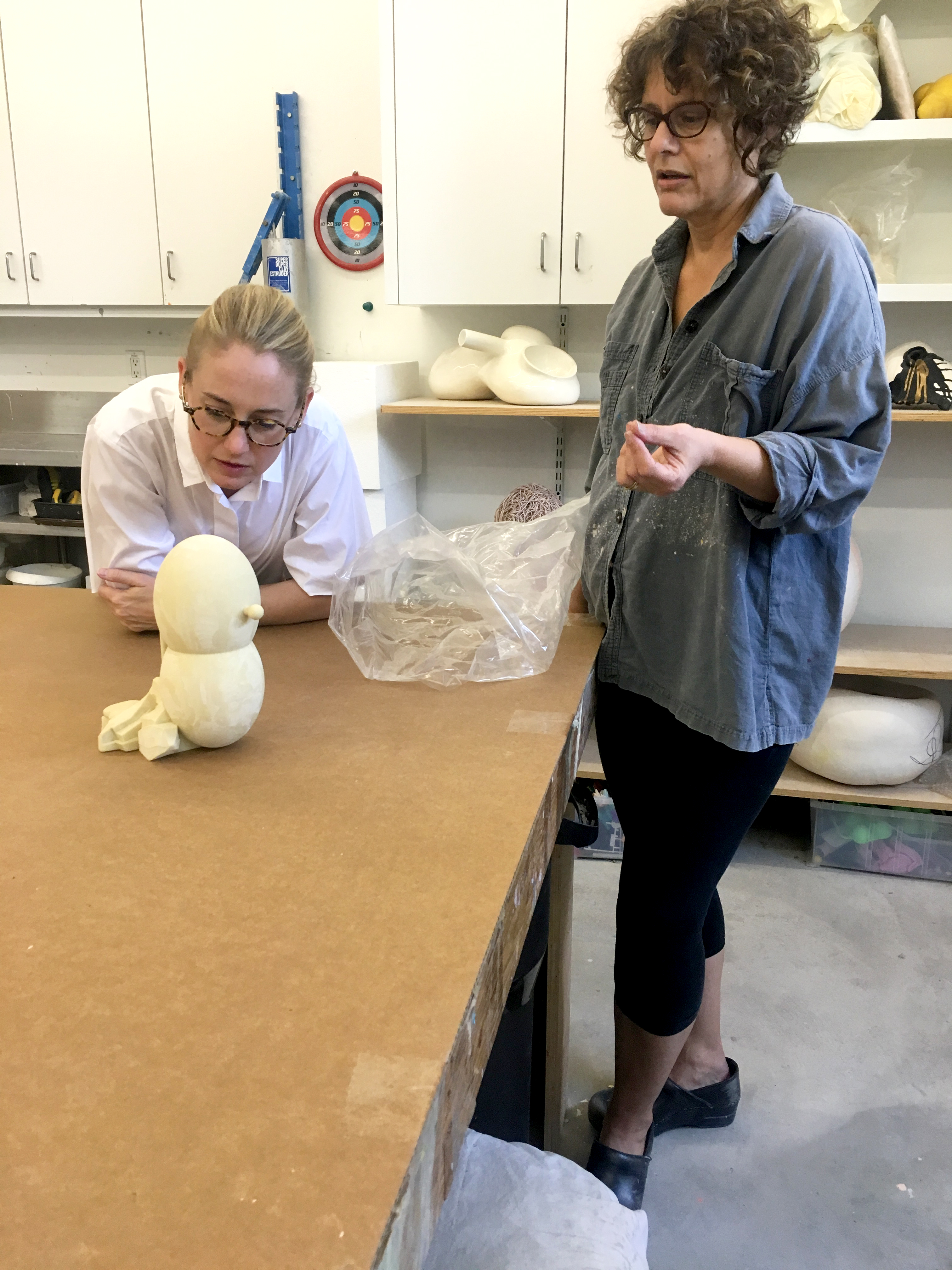 Adrienne taking a closer look at one of Engelstein's 3-D printed works
We can expect to see great things from Engelstein, who says her best work has yet to come. Sharon is represented in Houston by Devin Borden Gallery and will have her next exhibition in 2017.



Engelstein's work in progress clay sculpture
Thursday, April 28, 2016 at 11:25 AM
Founder and Director of bitforms gallery, Steve Sacks, gives us the inside scoop on his quirky upbringing, his futuristic gallery, and his twenty-first century go-to technological tool in this exlusive interview with KAC.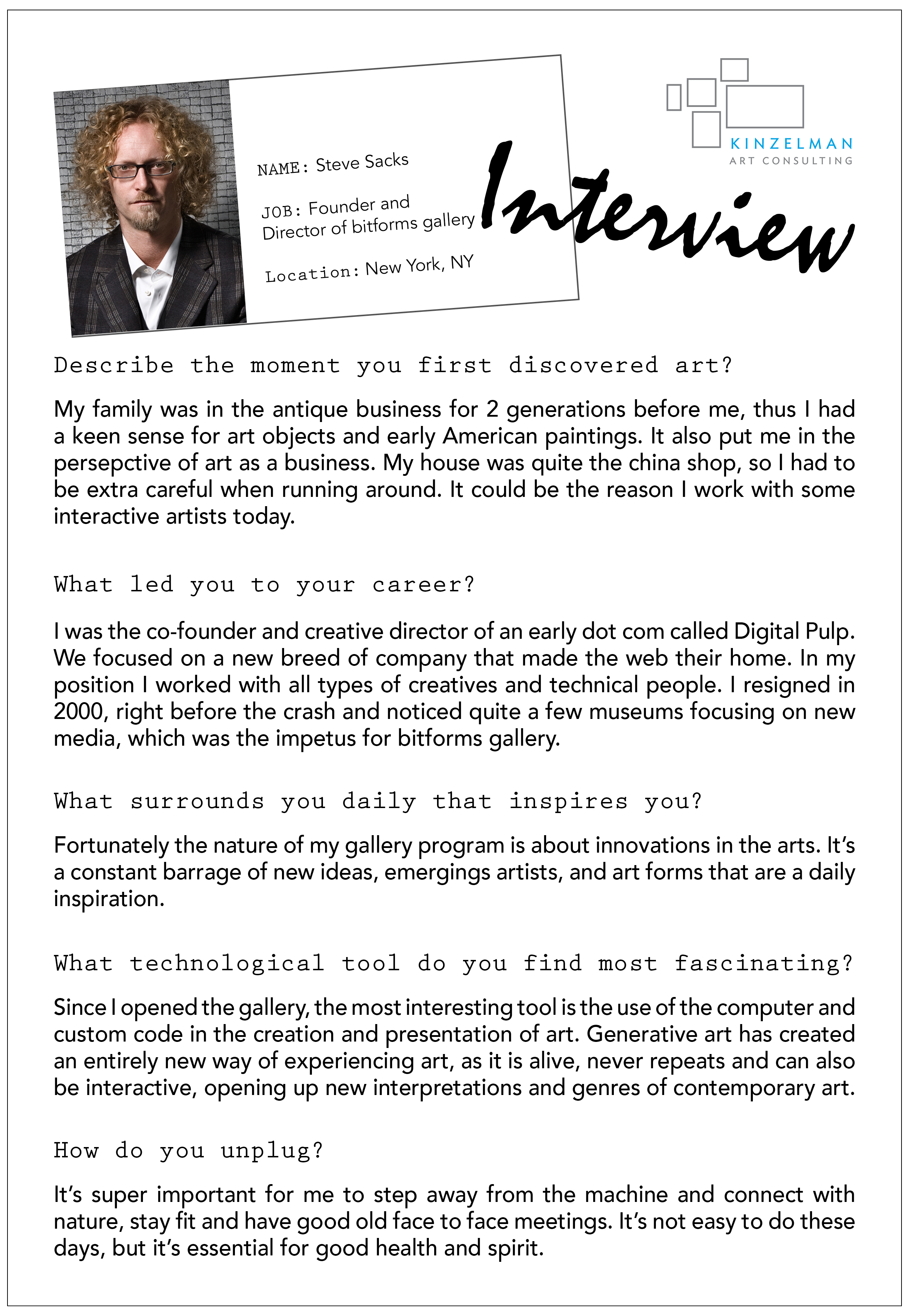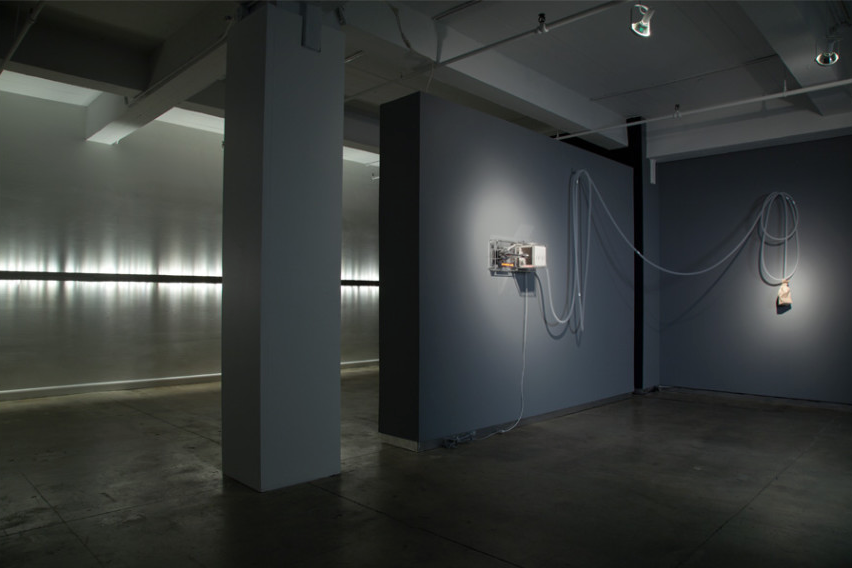 Inside view of bitforms gallery
Friday, December 4, 2015 at 12 PM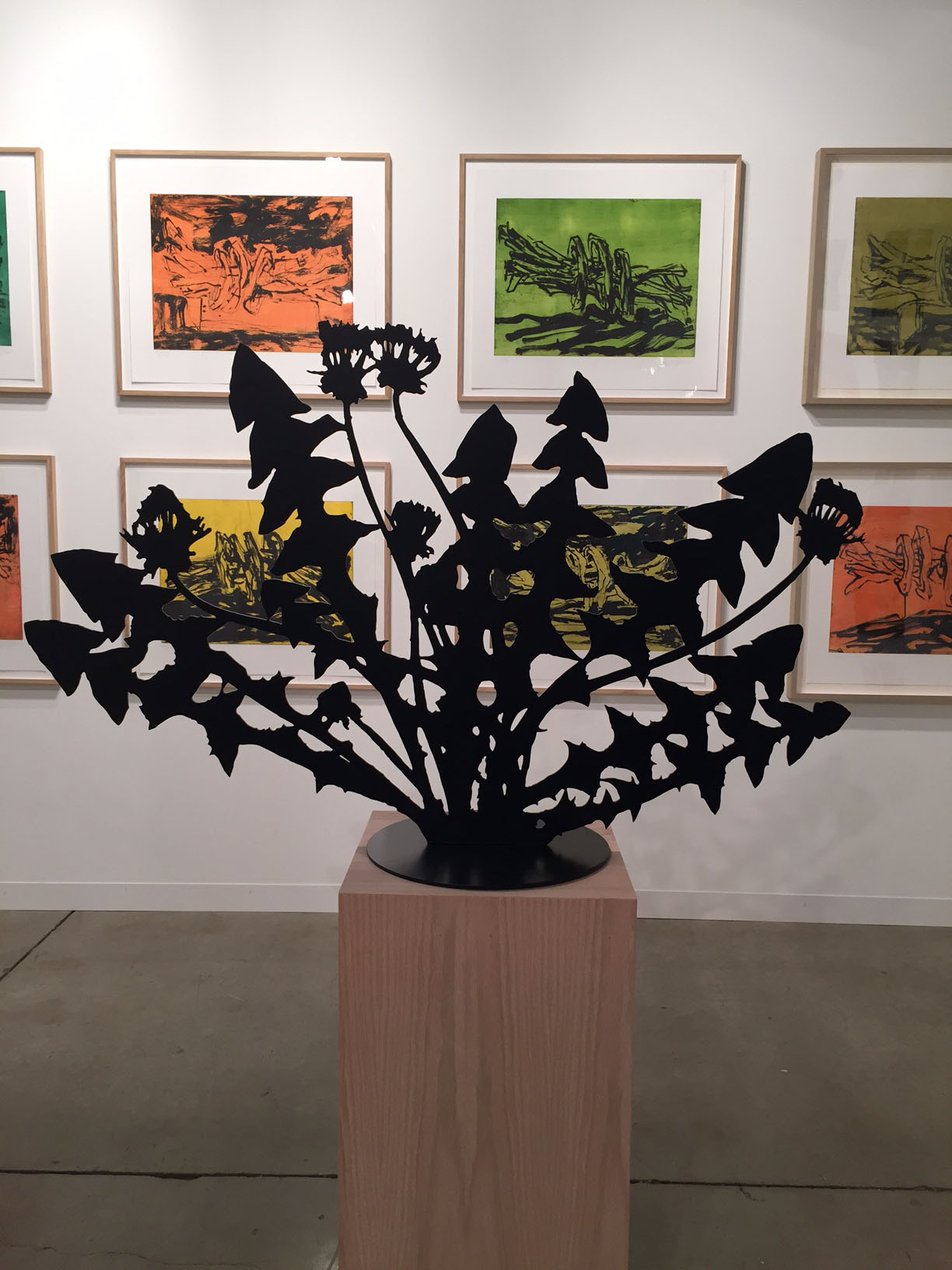 A clever installation of works by Paul Morrison at Galerie Sabine Knust's booth at Art Basel. Sculpture: Dandelion, powder coated steel. Prints: Hesperidium, 2007, woodcuts, Edition of 15.
After 4 days, 8 art fairs, and nearly 700 gallery booths, we are eager to report a selection of the many impressive artworks on view in Miami this week. Reflecting back, we picked up on a recurring theme that we see as a sign of the times: many artists are creating work that evidences the ubiquitous presence of technology in society, while others are returning to handmade traditional craft media such as ceramic and textile. Here is selection of our favorite finds from Art Basel, Untitled, Pulse, NADA, and Miami Project.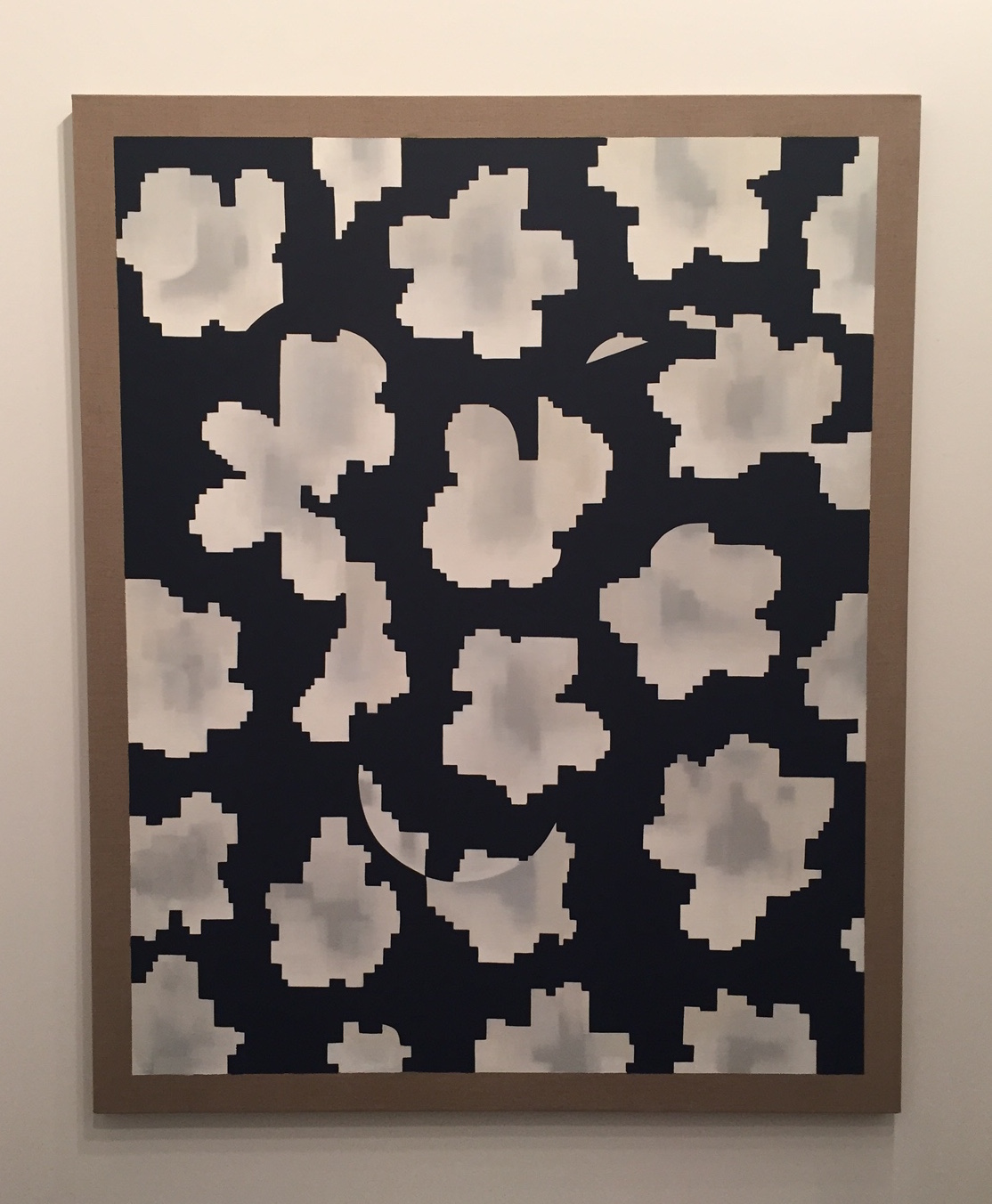 Digitally inspired work by Laeh Glenn on view in Altman Siegel's booth at NADA. Flowers, 2015, acrylic on linen.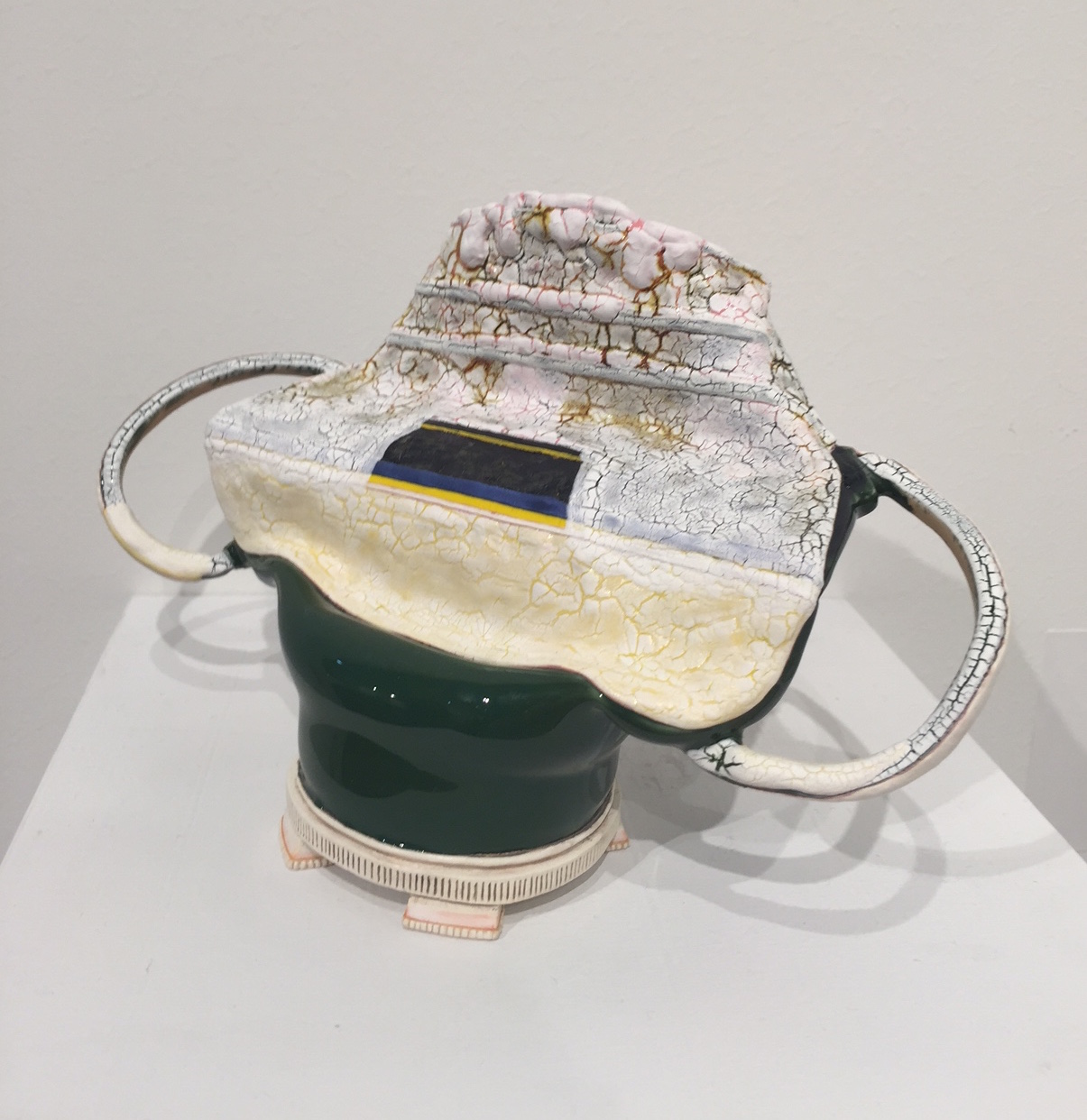 Kathy Butterly, Tangsome, 2015, clay, glaze. Exhibited at Tibor de Nagy Gallery at Pulse.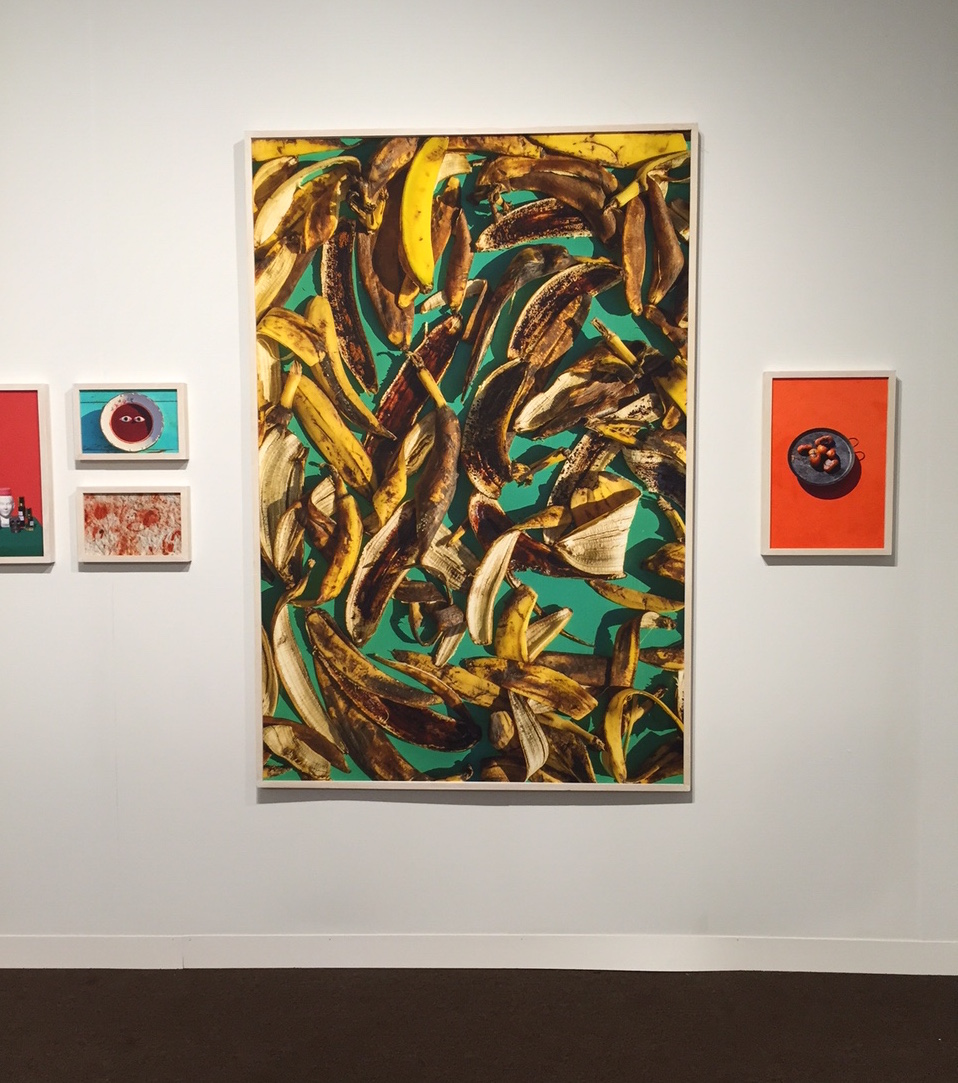 Quirky and mesmerizing photos by Joaquin Trujillo at De Soto Gallery on view at Pulse. Center: Platanos y Café (Mexico), 2015 archival pigment print.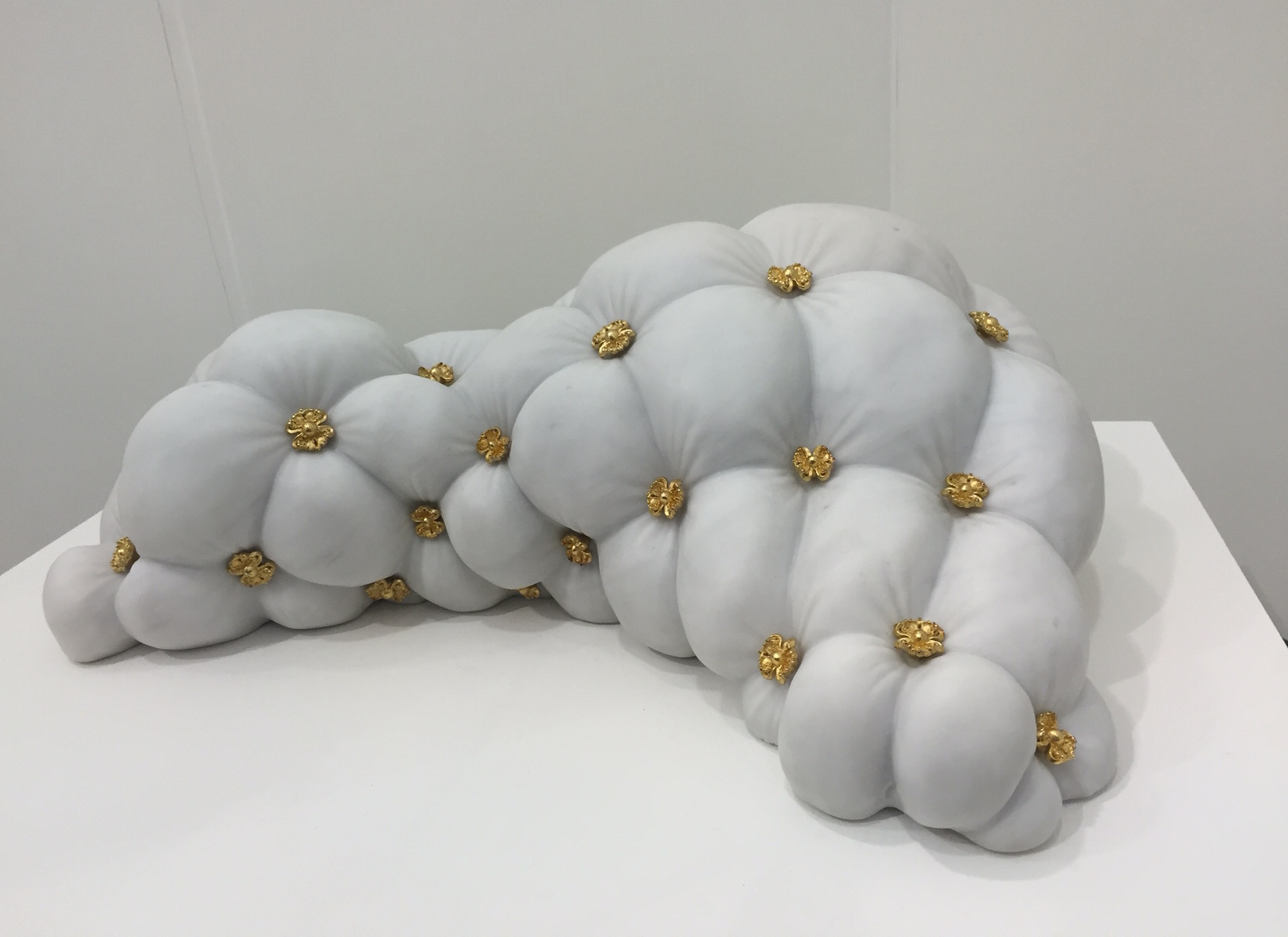 Jonathan Monaghan, Agnus Dei (After Zurbarán), 2015, Carrara marble and 3D printed steel. Bitforms Gallery at Untitled.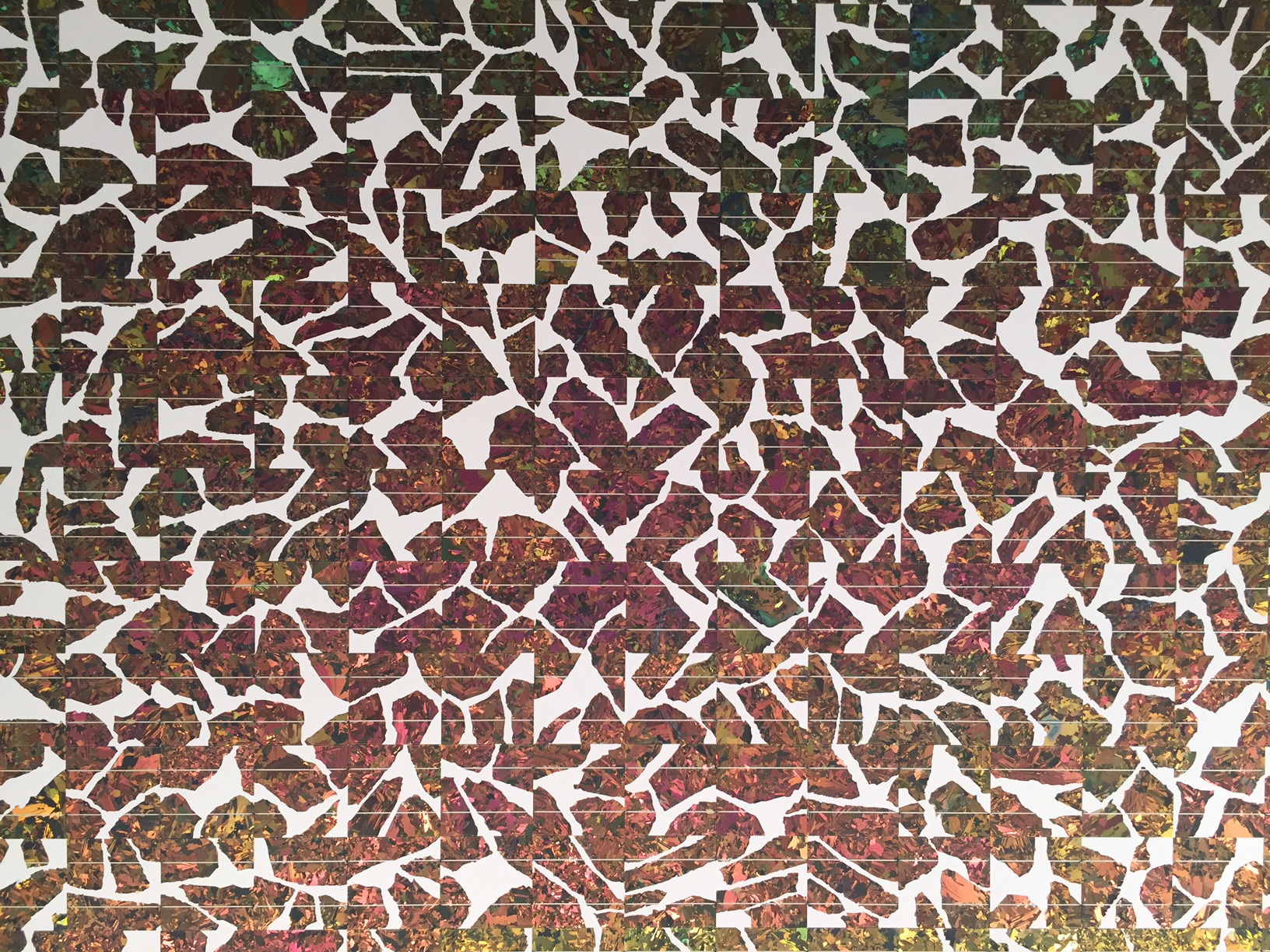 Technology inspired, mixed media work by Allora & Calzadilla in Lisson Gallery's booth at Art Basel. Solar Catastrophe, 2015, broken solar cells on canvas.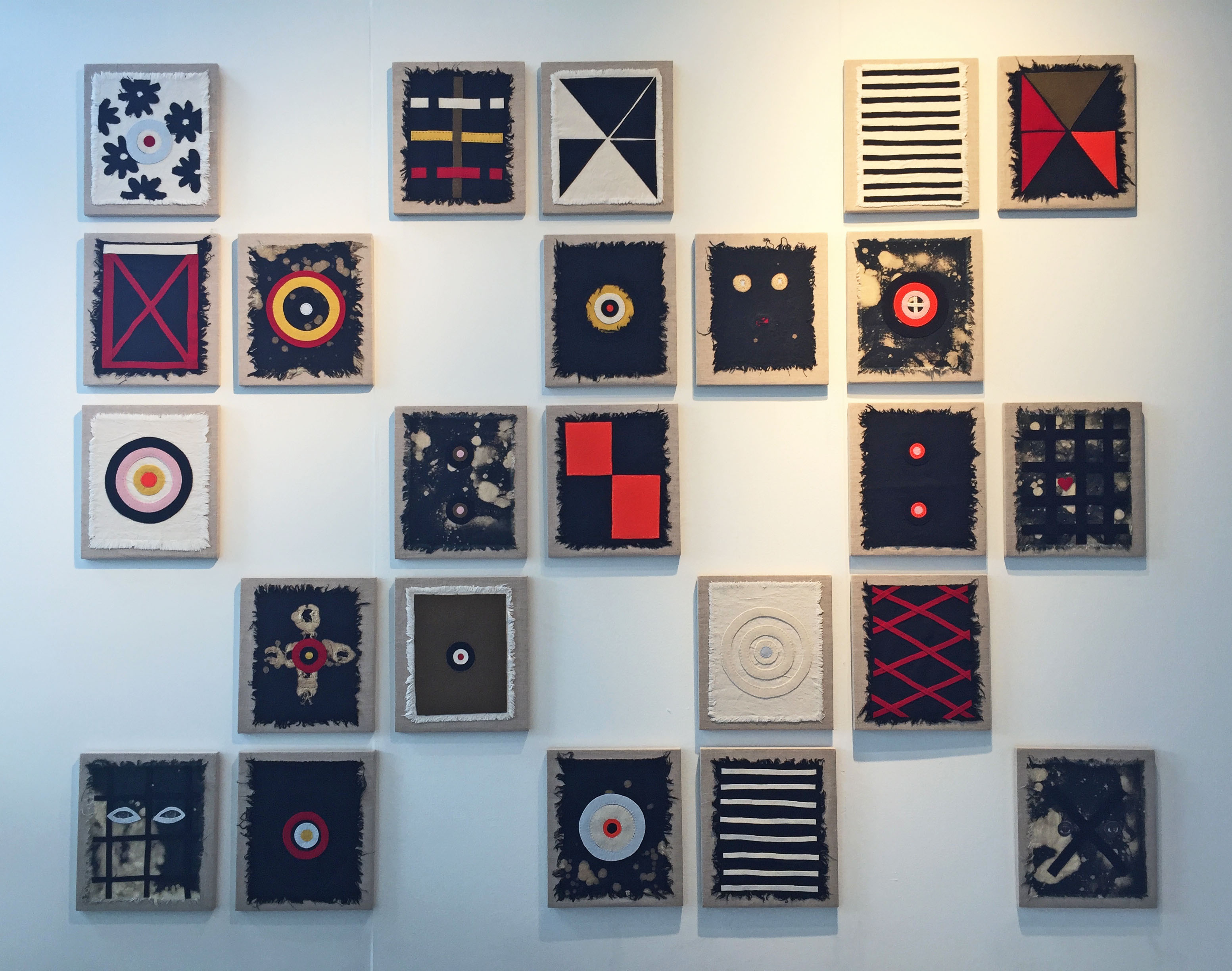 Assorted textile collages by Diana Guerrero-Maciá at Traywick on view at Miami Project. Siblings of the Sun, 2015, wool, cotton, thread on Belgian linen.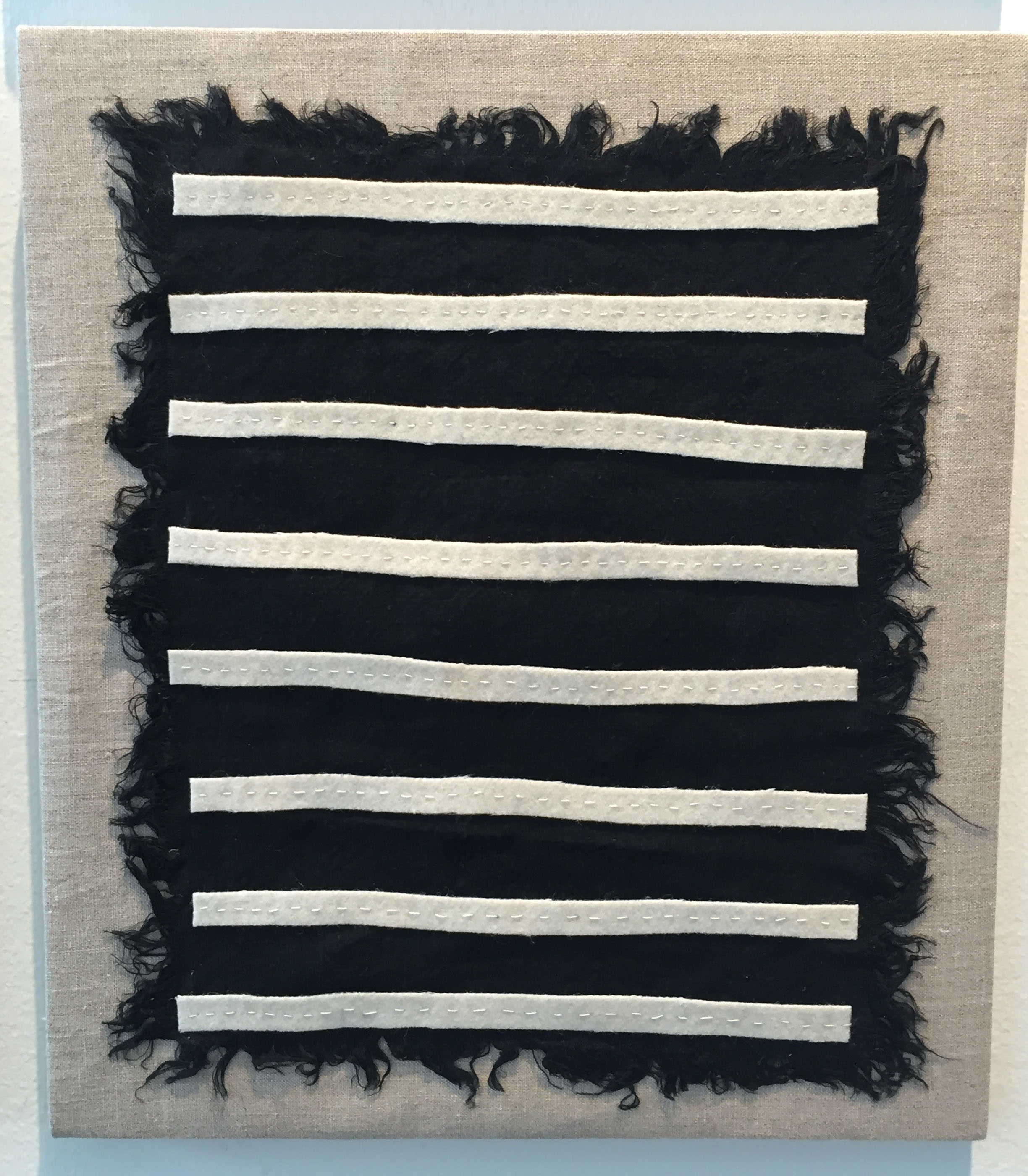 Detail: Diana Guerrero-Maciá, Siblings of the Sun, 2015, wool, cotton, thread on Belgian linen.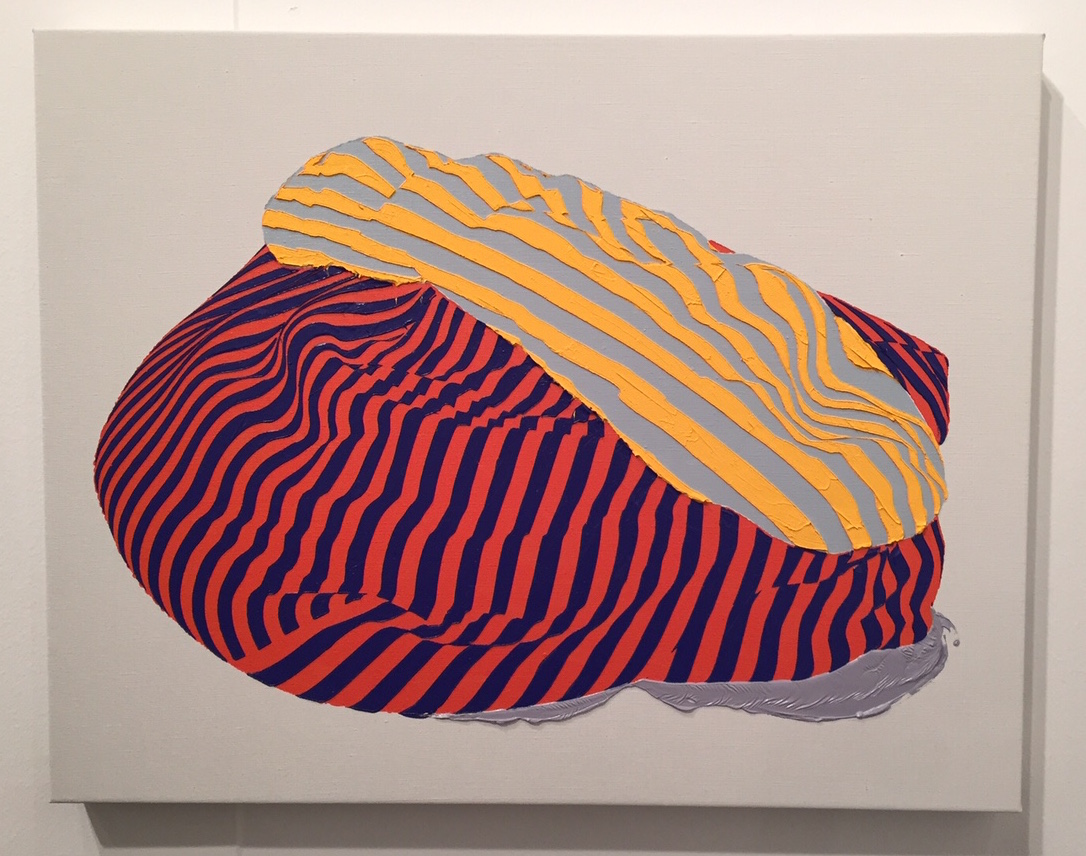 Alex Dodge uses computer generated patterns to create his paintings. Belfast, 2015, oil on canvas. On view at Klaus von Nichtssagend Gallery at NADA.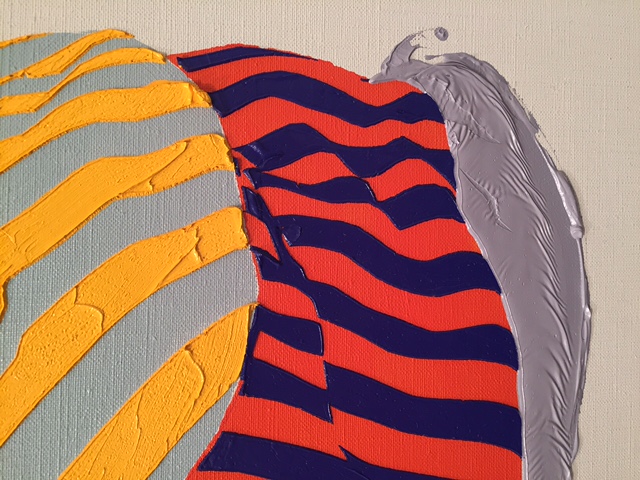 Detail: Alex Dodge, Belfast, 2015, oil on canvas.